Gadolinium Deposition Disease Was Caused by MultiHance MRI Contrast Dye, Lawsuit Claims
June 29, 2018
By: Irvin Jackson
In a product liability lawsuit filed this week, a California man indicates that he has been left with a painful and debilitating medical condition, known as gadolinium deposition disease, following multiple MRI exams where he was injected with MultiHance contrast dye.
The complaint (PDF) was filed by Jeffrey Steiner in the U.S. District Court for the Northern District of California on June 27, naming Bracco Diagnostics, Inc., Mallinckrodt Inc., Liebel-Flarsheim Company, LLC and several unnamed entities as defendants.
Steiner indicates that he was injected with the gadolinium-based MRI contrast agent (GBCA) MultiHance, which is designed to enhance the images. Although the manufacturer indicated that the contrast dye poses little serious health risk, Steiner claims that he has suffered toxic effects from gadolinium retained in his body following the exams.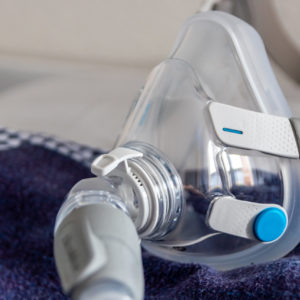 Did You Know?
Millions of Philips CPAP Machines Recalled
Philips DreamStation, CPAP and BiPAP machines sold in recent years may pose a risk of cancer, lung damage and other injuries.
Learn More
"Contrary to the defendant's promotion of GBCAs as being benign contrast agents that harmlessly exit the body shortly after administration in patients with normal kidney function, [Steiner] continues to have retained gadolinium in (his) body, years after being administered the GBCAs," the lawsuit states. "Plaintiff was never warned about the symptoms of gadolinium retention because he had normal renal function and the GBCA manufacturers chose to only provide warnings to patients with reduced renal function."
The lawsuit indicates that Steiner now suffers from fibrosis in his organs, skin and bones, and has retained gadolinium in his brain. He has has been left with persistent symptoms, including severe pain, skin hardening, problems walking, cognitive issues, loss of balance and sensations of burning and tightness in his skin.
In recent years, the MRI contrast dye problems have come to be known as gadolinium deposition disease (GDD), and similar side effects have been reported among individuals who received MultiHance, Magnevist, Optimark and other gadolinium contrast agents during an MRI and MRA exams
The case joins a growing number of MRI gadolinium toxicity lawsuits filed in recent months, each raising similar allegations that the manufacturers knew, or should have known, about the risks associated with their products, but failed to provide adequate warnings for patients or the medical community.
Concerns About Gadolinium Deposition Disease
Warnings about risks of gadolinium side effects among individuals with an acute kidney injury or chronic kidney disease were previously issued about 10 years ago. However, gadolinium deposition disease is seen among patients with normal kidney function, who are not warned about the risk of these problems before agreeing to undergo an MRI with contrast.
In recent years, several studies have found evidence that gadolinium from MRI contrast dyes may build up in the brain, leading the FDA to require more thorough research to help determine whether further restrictions need to be placed on the use of the contrast agents.
In December 2017, the FDA issued a drug safety communication for Omniscan and other gadolinium-based contrast agents, including Gadavist, OptiMark, Magnevist and others, providing new information about the risk of gadolinium retention and potential side effects, even for individuals with normal kidney function.
The manufacturers were required to provide new warnings and information in a Medication Guide, which all patients receiving an MRI contrast dye will be asked to read.
The FDA also recommended that health care professionals consider the fact that the body retains gadolinium when deciding whether to give it to patients that may be at higher risk of health problems. These include women who are pregnant or think they may be pregnant, patients with kidney problems, children, and patients when inflammatory conditions. The recommendations also suggest that repeated use of the contrast agents be minimized where possible, particularly when MRIs are scheduled closely together.
Patients are now urged to tell their health care professionals whether they are pregnant or may be pregnant, whether they have kidney problems, and the date of their last MRI with gadolinium, or whether they have had repeated MRI scans that involved the use of gadolinium contrast agents.
In the coming months, as more individuals contact lawyers about MRI contrast problems that may be the result of gadolinium allergic reactions or toxicity, the size and scope of the litigation is expected to increase dramatically.
Torie

July 2, 2020 at 6:35 pm

I have had about 20 different MRIs with gadolinium contrast. I developed an allergy to it, and the last one that I had they prepped me with Benadryl and prednisone. I had a breakthrough reaction and the chief radiologist at the hospital sat through it with me and told me to never get one again. He said it could kill me. Over the past several years I began to feel exhaustion, become ill more easil[Show More]I have had about 20 different MRIs with gadolinium contrast. I developed an allergy to it, and the last one that I had they prepped me with Benadryl and prednisone. I had a breakthrough reaction and the chief radiologist at the hospital sat through it with me and told me to never get one again. He said it could kill me. Over the past several years I began to feel exhaustion, become ill more easily, I developed headaches, bone pain, abdominal pain, rashes, etc. Then, approximately in May of 2019 I got my first skin nodule. I went to several different dermatologists who said there was nothing wrong and it was just sun damage. Quickly, the situation began to infect my entire body, I developed nodules, papules, granulomas and lesions. Some of them would ulcerate and all are slow to heal, if they heal at all. I have one on my leg that is literally 3 in across and has been for the past 6 months. I went to see many different doctors and nobody can tell me what's wrong. I'm being treated with a plethora of antibiotics, anti-helmetics, and antifungals as well as treated for pain and anxiety due to the stresses of having my body unable to perform my normal activities, having to cover up the disfiguring lesions, and the pain and terrible burning itch that accompanies my issues. It is my belief that the deformation, acute lesions and hardening of my skin are due to my repeated and frankly irresponsible number of exposures to this heavy metal. My marriage of 20 years is ending, due in large part to The problems that have arisen And I fully believe that I am entitled to file suit and seek as much money as possible. My life has become completely overtaken and financial recompense will make it so that I can get help and Be somewhat unburdened. There is no amount of money that can give me back what has been taken by this terrible drug however, it can assist me and I am more than entitled to that. I was never informed that the array of symptoms that they were aware of could happen to me, I was not given proper education to make an informed decision, and should anybody wish to represent me I want to convey my absolute focus on winning out against This company that has ruined my health and altered my life irrevocably. Because of the gadolinium contrast, I went from being an active, intelligent, happy and attractive woman to being a veritable hermit that has been scarred physically, emotionally, and has taken her life from her. All because of the pharmacitic greed and lack of information given gadolinium and lack of a truly informed administration. Had I known, I would never have allowed it. I am entitled to a great deal of money from the pharmaceutical company that withheld and failed me and so many others with their false advertising that they spend millions upon millions to gain consumers, with no thought nor care to the outcome. I will no longer sit and watch myself decay. I am standing up to righteously fight while I am still alive, however long I have whilst the gadolinium and my sheer will fight their deadly battle. I will fight alongside my legal representative and do all that they advise to win and to ensure that future patients will not have to suffer as I and so many have and do.
"*" indicates required fields