Failure to Report "My Little Steamer" Burns and Injuries Results in $16 Million Civil Penalty by CPSC
November 09, 2023
By: Hannah Brown
Federal safety officials have reached a settlement with HSN Inc. over it's handling of a My Little Steamer recall, including a civil penalty of $16 million for failing to report incidents involving burns and injuries among users of the handheld clothing steamers.
The U.S. Consumer Product Safety Commission (CPSC) announced the My Little Steamer burn injury settlement on November 8, which penalizes the manufacturer for withholding information about product defects, which were causing scalding hot water to be sprayed onto consumers. The problem has been linked to at least 227 incidents, including dozens of second and third degree burns.
The manufacturer ultimately recalled My Little Steamer in May 2021, after the CPSC learned about the risk of hot water unexpectedly spraying from the steamers, causing varying degrees of burn injuries.
Approximately 5.4 million Joy/JM-branded "My Little Steamer" and "My Little Steamer Go Mini" handheld clothing steamers were impacted by the recall. The clothing steamers were designed to be filled with water and contain electric heating elements, which emit steam from a nozzle head. The devices are used to apply steam to clothing and fabrics to remove wrinkles.
At the time of the recall, the CPSC was aware of 106 burn injuries among consumers, including eight incidents resulting in second-degree burns and six reports of third-degree burns.
My Little Steamer Recall Settlement
Following the recall, officials opened an investigation and determined HSN Inc. was aware that the steamers could spray, expel, or leak hot water while in use since 2012, and had received numerous reports of injuries or leaks.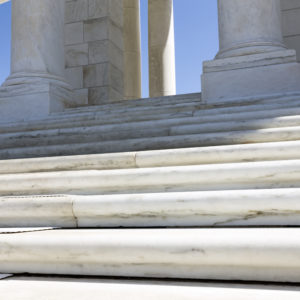 Are You Entitled To Financial Compensation
Did You Suffer a Burn or Injury While Using "My Little Steamer"
Product liability lawsuits are being reviewed for individuals who experienced My Little Steamer burns or other severe injuries. Submit information for review by a lawyer to determine whether you may be eligible.
FIND OUT IF YOU QUALIFY
"By the time HSN filed an initial report with the Commission, HSN had received approximately 400 complaints of the steamers spraying or expelling hot water and approximately 700 additional reports of leaks, resulting in at least 91 reports of injury and 29 insurance claims alleging injuries", the CPSC press release notes.
As a result of the commission's findings, the CPSC unanimously voted 4-0 to impose the civil penalty and to require HSN Inc. to incorporate a new system of procedures to ensure future compliance with federal regulations.
In addition, HSN, Inc. will also be required to submit annual reports regarding its compliance program, system of internal controls and internal audits of the new compliance program, for the next three years.
"*" indicates required fields