Myfortic Lawsuits
July 01, 2008
By: AboutLawsuits
In November 2007, the FDA added a black boxed warning about possible Myfortic side effects which could increase the risk of birth defects and malformations. According to reports, pregnant women using a chemically similar organ transplant medication, CellCept, have delivered babies with injuries such as cleft palates, cleft lips, ear deformities and other structural malformations. In June 2008, information was added to the prescribing information about another potential side effect of Myfortic, which could lead to a potentially fatal neurological disease.
STATUS OF MYFORTIC LAWSUITS: The potential for Myfortic litigation is currently being evaluated. Possible cases could exist for babies born with malformations and users who developed a neurological condition known as progressive multifocal leukoencephalopathy.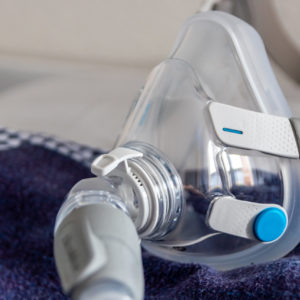 Did You Know?
Millions of Philips CPAP Machines Recalled
Philips DreamStation, CPAP and BiPAP machines sold in recent years may pose a risk of cancer, lung damage and other injuries.
Learn More
MANUFACTURER: Novartis AG
OVERVIEW: Myfortic (mycophenolic acid) is an immunosuppressant medication which is approved for use following a kidney transplant to help prevent the body from rejecting the organ. Some doctors prescribe the medication "off-label" for treatment of other conditions, such as lupus.
BIRTH DEFECT SIDE EFFECTS: In November 2007, a black box warning was added to Myfortic and CellCept, a chemically similar medication, about the risk of first-trimester miscarriages and birth defects. Reports found that women who were treated with CellCept while pregnant faced an increased risk of losing the baby or delivering a child with severe birth defects, such as:
Cleft Palate
Cleft Lip
Ear Deformities
Although there have been no official reports of Myfortic birth defects, the FDA indicates that the same risk of fetal injury could apply since the drugs are similar. The active pharmaceutical ingredient in CellCept is MMF (mycophenolate mofetil), which is an ester of MPA (metobolite mycophenolic acid), the active ingredient in Myfortic.
NEUROLOGICAL SIDE EFFECTS: In April 2008, the FDA issued an early communication about reports of a connection between the use of CellCept and the development of an often-fatal neurological disease. In June 2008, both the makers of both CellCept and Myfortic added information to the Warnings and Adverse Reactions section of the label about a potential Progressive Multifocal Leukoencephalopathy side effect associated with the drugs.
There have been at least 17 cases of the neurological disorder associated with the use of CellCept, and 7 of those cases resulted in death. Although no confirmed cases have been associated with the use of Myfortic, because the drugs are chemically similar, the manufacturer indicates that the same risk could apply.
The rare neurological disease attacks the brain and central nervous system, and often results in death. For those who survive, they are usually left with severe permanent disabilities. Symptoms of progressive multifocal leukoencephalopathy could include:
Vision Problems
Loss of Coordination
Memory Loss
Alicia

February 12, 2015 at 11:12 am

My daughter was born February 19, 2014 and she has a cleft ear. I was told it is a common birth defect. No one in my family or her father's have a history of Cleft deformities. I did take zofran while I was pregnant and I'm wondering if this in fact was the cause of her ear lobe not developing.

Warning Added for Progressive Multifocal Leukoencephalopathy to CellCept and Myfortic — AboutLawsuits.com

July 2, 2008 at 3:42 am

[...] and Novartis have added warnings to their organ transplant medications, CellCept and Myfortic, indicating an association with Progressive Multifocal Leukoencephalopathy, a rare and potentially [...]

Progressive Multifocal Leukoencephalopathy Lawsuits — AboutLawsuits.com

July 2, 2008 at 3:41 am

[...] Myfortic PML Lawsuit [...]

FDA Warns of Myfortic and CellCept Birth Defect Risks — AboutLawsuits.com

May 19, 2008 at 2:17 am

[...] about the possible risk of miscarriages and birth defects associated with the use of CellCept and Myfortic during pregnancy. A black box warning was added to the organ transplant medications in November [...]
"*" indicates required fields