Neonatal Abstinence Syndrome (NAS) Lawsuit Filed Against Opioid Drug Makers, Distributors
September 15, 2020
By: Irvin Jackson
A lawsuit has been filed against a number of major opioid drug manufacturers, claiming their reckless marketing and manufacturing of the addictive pain medications resulted in serious injuries for three babies born suffering from addiction and withdrawal side effects.
The complaint (PDF) was filed by Samantha Cannon, of Florida, who is the mother of three children, identified only as Baby J.J., Baby M.J. and Baby A.J., born in 2009, 2015 and 2016, respectively. All three were born with neonatal abstinence syndrome (NAS), due to Cannon's use of opioids during pregnancy.
Neonatal abstinence syndrome is a postnatal drug withdrawal syndrome that occurs primarily among infants after birth who were exposed to narcotic painkillers during pregnancy. While other drugs have been implicated in NAS, it is most often attributed to in utero opioid exposure.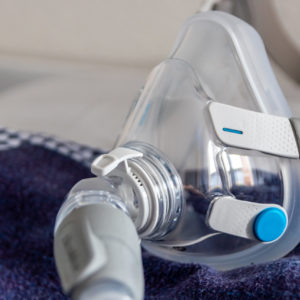 Did You Know?
Millions of Philips CPAP Machines Recalled
Philips DreamStation, CPAP and BiPAP machines sold in recent years may pose a risk of cancer, lung damage and other injuries.
Learn More
Babies can be born addicted to opioids as a result of maternal abuse of the powerful painkillers, as well as prescriptions that are part of medication-assisted treatment. The most common opioids involved in the development of NAS include OxyContin, Vicodin, Percocet and fentanyl, as well as other illicit opioids, such as heroin.
Cannon's lawsuit names a laundry list of major drug manufacturers as defendants in her lawsuit, including Teva Pharmaceuticals, Johnson & Johnson, Actavis, Mylan and others. It also includes a number of pharmacies which distributed the drugs, including CVS, Walgreen and Wal-Mart, Inc.
"Many of the victims of the opioid epidemic, and certainly some of the most harmed, are babies born with Neonatal Abstinence Syndrome. NAS babies likely experience DNA changes at the cellular level, particularly in the tissues of the brain and nervous system and suffer lifelong afflictions as a result of maternal use of prescription opioid medications during gestation," the lawsuit notes. "These patients often require extensive care because they are likely to experience lifelong mental health problems and disorders, developmental impairment and cognitive defects, and physical health limitations and disorders."
Cannon's lawsuit presents claims of negligence and civil conspiracy, and seeks both compensatory and punitive damages.
Infants with NAS spent an average of 16 days in the hospital at an average of $22,550 per day, and a CDC study published in 2016 warned the number of infants with opioid withdrawal syndrome had increased more than 300%.
Opioid use during pregnancy is linked to serious consequences for both mother and child. It can cause maternal death and increases the risk of a mother overdosing. It can also increase the risk of preterm birth, lead to breathing problems and feeding problems, cause birth defects, cause developmental problems to the child later, and impair cognition.
An estimated 10.3 million Americans ages 12 and older misused opioids in 2018 and the crisis only seems to continue to worsen.
Maya

September 4, 2022 at 7:07 pm

Am I eligible for compensation if my child is experiencing long term effects from NAS?

Jennifer

August 12, 2021 at 7:33 pm

I was on prescription opioids as soon as I found out I was pregnant, I went to see my HIgh Risk obgyn. I asked should I try and stop, or change to Subutex, Suboxone,or methadone. The answer was NO, I was given a referral from my obgyn to a pain clinic. The high risk doctor told me it's not a big deal she would only be in the hospital for 5 days. Well after her being weaned with methadone and phen[Show More]I was on prescription opioids as soon as I found out I was pregnant, I went to see my HIgh Risk obgyn. I asked should I try and stop, or change to Subutex, Suboxone,or methadone. The answer was NO, I was given a referral from my obgyn to a pain clinic. The high risk doctor told me it's not a big deal she would only be in the hospital for 5 days. Well after her being weaned with methadone and phenobarbital she was in the NICU 2 months and I had to finish the taper at home of methadone and phenobarbital for almost 3 more months. She's 11 now. Developmentally Delayed. Might be on the low end of the spectrum, she just rocks in the recliner so hard slamming herself hard in the chair.

Danielle

December 2, 2020 at 8:55 pm

I have 3 kids that all had to detox because I was prescribed pain meds they were all diagnosed with NAS
"*" indicates required fields