CDC Highlights Risks of Birth Defects, Folic Acid Benefits
January 07, 2014
By: Irvin Jackson
Federal health experts are using this first month of 2014 to highlight the risks of birth defects and how they may be prevented.  
The U.S. Centers for Disease Control and Prevention (CDC) announced on January 3 that this is National Birth Defects Prevention Month. The CDC says it is focusing on how common, costly, and critical birth defects are in the United States, with the first week dedicated to Folic Acid Awareness.
According to the CDC, one out of every 33 children born in the U.S. suffers from birth defects, equating to about 120,000 infants born in the country every year. Birth defects costs add $2.6 billion to the cost of U.S. health care each year, and that does not include costs for outpatient care. Birth defects are the leading cause of infant mortality; linked to one out of every five infant deaths.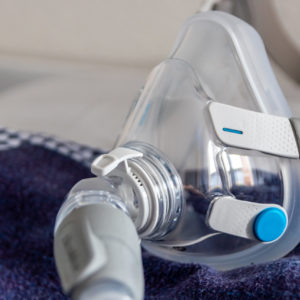 Did You Know?
Millions of Philips CPAP Machines Recalled
Philips DreamStation, CPAP and BiPAP machines sold in recent years may pose a risk of cancer, lung damage and other injuries.
Learn More
As part of the awareness effort, the CDC and other health care professionals are encouraging women to take folic acid supplements during pregnancy to prevent birth defects.
"If a woman consumes the recommended amount of folic acid before and during early pregnancy, it can help prevent major birth defects of the brain and spine (neural tube defects)," the CDC notes in its Morbidity and Mortality Weekly Report (MMWR). "Health-care providers should encourage every woman of childbearing age to consume folic acid from fortified foods or supplements, or a combination of the two, in addition to a varied diet rich in folate."
There are a number of causes for birth defects, including increases in risks linked to various types of medications, including some antiseizure medications and some antidepressants.
Epilepsy Drug Risks
Epilepsy drugs linked to birth defects include Depakote, Tegretol and Topamax. Depakote and Topamax birth defect risks have been known for years, and the FDA issued warnings about Topamax in March of 2011.
Depakote (valproic acid) was approved in the United States in 1978 for treatment of certain forms of epilepsy. However, Depakote pregnancy risks have been associated with the development of severe birth defects and malformations, including spina bifida, cleft palate, abnormal skull development, malformed limbs, holes in the heart and urinary tract problems; especially when the drug is taken during the first 28 days, when neural tube closure and other critical formations are taking place.
In 2006, the FDA added a "black box" warning about the potential risk of Depakote birth defects after a study found that 20% of pregnant mothers who gave birth while on Depakote had a child with malformations or a birth defect.
In May, the FDA put new restrictions on Depakote pregnancy use, contraindicating it for pregnant women, but only when it was used for the treatment of migraines. The agency did not contraindicate it for pregnant women.
The FDA changed all valproate-based drugs from a class "D" to a class "X" pregnancy drug, but only as they pertain to migraines. In addition to Depakote and Depacon, other drugs that are affected by the warning include Depakene, Stavzor and generic equivalents.
Abbott Laboratories currently faces a number of Depakote lawsuits brought by families throughout the United States who allege that the drug maker failed to adequately warn about the risks associated with using the medication during pregnancy, alleging that children now suffer life-long disabilities that could have been avoided.
A study published in December 2010 in the British Medical Journal, researchers found a link between Tegretol and a spina bifida risk.
Pregnant women who took Tegretol were 2.6 times more likely have a newborn with spina bifida than women who were not given the drug during pregnancy.
Overall, 3.3% of women who took the drug gave birth to a child with spina bifida. The researchers did not find any other congenital birth defects that appeared to be associated with Tegretol.
Topamax (topiramate) was first approved for treatment of epilepsy, which is a neurological disorder characterized by recurrent uncontrolled seizures. In 2004, the FDA approved Topamax for an additional use of treating severe headaches known as migraines. It is also used off-label by many doctors to treat bipolar disorder. Generic forms of the drug began to appear in 2006.
Cleft palate and cleft lip occur when parts of the lip or palate fail to completely fuse together. The defect results in the child being born with defects as small as a notched lip to extreme as an open groove that goes from the roof of the mouth to the nose. Cleft palate and cleft lip can cause problems eating and talking and can increase the risk of ear infections, resulting in the need for corrective surgery.
A number of women who have given birth to children with a defect or malformation after using the drug while pregnant are considering a potential Topamax lawsuit against the drug makers as a result of their failure to research the pregnancy risks associated with the medication or adequately warn about the risk of problems from the epilepsy drug.
Antidepressant Pregnancy Risks
Birth defects have also been linked to the use of some antidepressants during pregnancy, including popular medications like Zoloft, Paxil and Effexor.
Zoloft (sertraline) is one of the most widely prescribed medications in the United States, and has been used by tens of millions of individuals. However, use of Zoloft by pregnant women has been linked to a potential increased risk of serious and potentially life-threatening birth defects and malformation for children.
In November 2006, the FDA added warnings about a potential risk of persistent pulmonary hypertension in newborns (PPHN) from Zoloft and other newer antidepressants when taken after the 20th week of pregnancy. The side effects of Zoloft and other similar medications were linked to a six times greater risk of PPHN.
In June 2007, studies found an association between the use of antidepressants like Zoloft early in the pregnancy and a risk of abnormal skull development, gastrointestinal abnormality and brain defects.
In September 2009, a study published in the British Medical Journal found that SSRI antidepressants like Zoloft increase the risk of heart defects when taken during the first trimester, a time when many women do not even know they are pregnant.
Pfizer currently faces an increasing number of Zoloft birth defect lawsuits. The complaints allege that Pfizer knew or should have known about the risks associated with using Zoloft while pregnant, but failed to provide adequate warnings for women of child-bearing potential, preventing them from taking steps to avoid using the medication while pregnant.
Effexor (venlafaxine) belongs to a class of antidepressants known as serotonin-norepinephrine reuptake inhibitors (SNRIs). A growing number of Effexor birth defect lawsuits filed in courts throughout the United States indicate that Pfizer and Wyeth knew or should have known about the pregnancy risks, but failed to update the warning label to warn about the potential side effects for unborn children.
Since it was introduced in 1993, Effexor has grown to become one of the most widely prescribed antidepressants in the United States. It has been used by millions of people, including many pregnant women who now allege that their children could have avoided serious birth defects, malformations and health problems if the drug makers had not withheld information about Effexor's pregnancy risks.
Tags:
Antidepressants,
Birth Defects,
Cleft Palate and Lip,
Depakote,
Effexor,
Epilepsy Drug,
Folic Acid,
Spina Bifida,
Tegretol,
Topamax,
Zoloft
Image Credit: |||
"*" indicates required fields