More Than 28,000 Seroquel Suits Settled by AstraZeneca
July 29, 2011
By: Staff Writers
AstraZeneca reports that it has reached settlement agreements in virtually all of the Seroquel lawsuits filed by individuals who allege that they developed diabetes or other injuries caused by the weight gain side effects of their popular antipsychotic medication.
In a quarterly earnings report released Thursday, AstraZeneca indicated that it has paid $647 million to settle Seroquel suits brought by 28,461 people. Only about 250 cases remain unresolved, according to the drug maker.
All of the suits allege that AstraZeneca failed to adequately warn about the risk of diabetes from Seroquel side effects. Use of the atypical antipsychotic has been linked to an increased risk of weight gain, hyperglycemia and diabetes.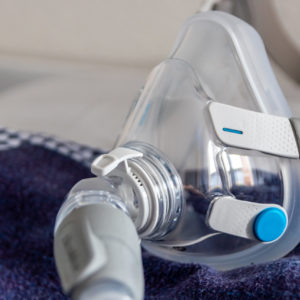 Did You Know?
Millions of Philips CPAP Machines Recalled
Philips DreamStation, CPAP and BiPAP machines sold in recent years may pose a risk of cancer, lung damage and other injuries.
Learn More
Since it was approved by the FDA in 1997, Seroquel (quetiapine fumarate) has grown into a blockbuster medication for AstraZeneca, generating sales of about $5 billion a year.
AstraZeneca's efforts to settle the lawsuits have been ongoing for some time, and it was reported earlier this year that Seroquel settlements were reached in most of the cases, however thousands of cases remained unresolved at the time.
In addition to the $647 million in Seroquel injury settlements, last year the company paid an additional $520 million last year to settle criminal allegations by the U.S. Department of Justice (DOJ) that it illegally marketed Seroquel for off-label uses.
While doctors are free to prescribe approved medications for non-approved uses, drug makers are barred from promoting or encouraging such "off-label" use. Since it was approved, Seroquel has been used by more than 19 million people worldwide, and some people have estimated that at one time as much as 70% of all seroquel prescriptions were for unapproved uses.
Susan

August 22, 2014 at 10:56 pm

My son passed away recently. I am waiting for the toxicology report. I know that it was from a drug overdose of seroquel. Why do doctors prescribe a medication with such horrible side effects, including death?

Margo

April 17, 2013 at 5:22 pm

For all those that have suffered the side effects of this drug, my heart goes out to you. Like many others I was told by my psychiatrist this was a safe drug, because it is non habit forming and non-narcotic. As a sleep aid for this insomniac, it was a god send. I learned yesterday that I had borderline diabetes. There is NO family history on either side of diabetes. I do not know yet if this will[Show More]For all those that have suffered the side effects of this drug, my heart goes out to you. Like many others I was told by my psychiatrist this was a safe drug, because it is non habit forming and non-narcotic. As a sleep aid for this insomniac, it was a god send. I learned yesterday that I had borderline diabetes. There is NO family history on either side of diabetes. I do not know yet if this will be reversible. this drug is a poison. its' side effects were disclosed in the usual pamphlet, but under stated by my psychiatrist, who will be informed immediately so no others will suffer the serious side effects. On occasion, my hands will shake slightly, which may be a sign of early tardive dyskinesia. this drug is now prescribed for so many people as if it were aspirin. It has become a universal panacea. I wish you all good luck.

Sara

March 12, 2013 at 6:50 pm

I was on Seroquel in 2009 for a year or more and it was prescribed to help me sleep. Currently I have crazy medical problems and want to know how to find out what exactly caused all these problems that fit with the side effects of pancreatitis that was one thing that this medication did to people and who do I get a hold of to solve this issue! I am only a number to some but to my kids, I am thei[Show More]I was on Seroquel in 2009 for a year or more and it was prescribed to help me sleep. Currently I have crazy medical problems and want to know how to find out what exactly caused all these problems that fit with the side effects of pancreatitis that was one thing that this medication did to people and who do I get a hold of to solve this issue! I am only a number to some but to my kids, I am their world and we deserve answers!! Being a 35 year old mom who has doctors stumped it amazes me none knew about Seroquel causing these problems!!

emil

September 12, 2012 at 9:14 am

I AM A SEROQUEL SURVIVOR, IT STARTED WHEN I WAS TOLD SLEEPING PILLS WERE BAD FOR ME AND SEROQUEL WAS A SAFER WAY TO HELP CHRONIC INSOMNIA, I WOULD AWAKE IN HORRIBLE SHAPE TAKING TWO OR THREE HOURS TO GET GOING, I TOLD THE DOCTOR BUT WAS TOLD TO WAIT AND SEE AFTER A FEW MONTHS, I GAINED WEIGHT, I DIDNT MAKE IT, I WOKE UP UNABLE TO MOVE, I HAD LOST BOWEL CONTROL OVERNIGHT , A MESS, I COULD NOT WALK [Show More]I AM A SEROQUEL SURVIVOR, IT STARTED WHEN I WAS TOLD SLEEPING PILLS WERE BAD FOR ME AND SEROQUEL WAS A SAFER WAY TO HELP CHRONIC INSOMNIA, I WOULD AWAKE IN HORRIBLE SHAPE TAKING TWO OR THREE HOURS TO GET GOING, I TOLD THE DOCTOR BUT WAS TOLD TO WAIT AND SEE AFTER A FEW MONTHS, I GAINED WEIGHT, I DIDNT MAKE IT, I WOKE UP UNABLE TO MOVE, I HAD LOST BOWEL CONTROL OVERNIGHT , A MESS, I COULD NOT WALK THE WAY I DID THE DAY BEFORE, I WAS IN TROUBLE, I SAW A CARDIOLOGIST HE TESTED ME AND WAS TOLD I HAD A HEART ATTACK, HE TOLD MY GENERAL DOCTOR HE WAS GOING TO CALL EMS AS HE DID NOT THINK I WOULD MAKE IT TO THE CAR, I SAW THE ADVERTISEMENTS FOR A LAWSUIT , IT WAS AT 520 MILLION TO BE SPLIT, {HOW MANY PEOPLE DOES IT TAKE TO SHOW SEROQUEL IS BAD?} WITCH I WOULD GET 14K, IF I SIGNED SOME PAPERWORK, THIS MEANT I WOULD LOOSE MY DISABILITY BENEFITS FOR A YEAR, NOT A GOOD SCENARIO AT ALL FOR SOMEONE WHO EXERCISED AND COULDNT SLEEP, VIBRANT ONE DAY THEN SERIOUSLY COMPROMISED FOR THE REST OF HIS LIFE DUE TO SEROQUEL, 14K IS A TINY AMMT. FOR THE PEOPLE THAT ACTUALLY SUFFERED A LIFECHANGE FOR THE LAWSUIT... I WAS TOLD NOT TO HURT MYSELF OR ANYONE, SO WHY IS IT OK FOR A COMPANY TO DO SO?

mickey

January 3, 2012 at 2:14 pm

ive takin seroquel and it has messed my life up.. now the law firm that sued astraznzka got paid in dec 10 sent me a package stating they won the lawsuit ..im only getting 3000 and i might not even see that because they keep tellin me every month for the past YEAR it will be there next month...the Millerfirm is a joke they have been paid for 2 years now and i haveny seen a penny....imagine if i w[Show More]ive takin seroquel and it has messed my life up.. now the law firm that sued astraznzka got paid in dec 10 sent me a package stating they won the lawsuit ..im only getting 3000 and i might not even see that because they keep tellin me every month for the past YEAR it will be there next month...the Millerfirm is a joke they have been paid for 2 years now and i haveny seen a penny....imagine if i were to apeal..Id be dead before i see anything

Heather

November 7, 2011 at 6:50 am

Answer to your question Kris.... I am terribly sorry to hear about your mother! I would talk to an attorney that is involved in the lawsuit! I have used Weitz & Luxumburg out of NY for a similar case. My husband is using them for the serequil case. I am sure you have a case and I would NEVER settle for $4000.00!!! There was a similar lawsuit about 4 years ago involving zyprexa and diabetes. W[Show More]Answer to your question Kris.... I am terribly sorry to hear about your mother! I would talk to an attorney that is involved in the lawsuit! I have used Weitz & Luxumburg out of NY for a similar case. My husband is using them for the serequil case. I am sure you have a case and I would NEVER settle for $4000.00!!! There was a similar lawsuit about 4 years ago involving zyprexa and diabetes. W&L got me a total of over $100,000.00 for that settlement. I know that there is a lot more involved in the serequil litigation and astra-zeneca is fighting not to settle so I am sure the settlement will sadly be smaller but I wouldn't agree to what they offered your mother. My husband received an offer of about $12k and he denied it. I am proud of him! It really isn't about the money itself, no amount will cover the cost of a new pancreas or eyesight, or kidney, or life for that matter cause by diabetes. But this company knew the side effects and did not warn people about them. We didn't have a choice and that is why Astra zeneca should be held accountable and pay people enough to be able to live without wondering how they are going to pay for their medications and medical bills! Question to others... How can my husband find out if he is elligible for the settlement that is for the criminal allegations of marketing the drug to people who didn't need it? My husband was misdiagnosed and given serequil. He has not heard anything from his attorney about it, this is the first we are hearing about this particular settlement.

Kris

November 2, 2011 at 9:45 pm

My mother was on a drug called seroquel. She developed diaetes, then pancreitis, then last week she died. She had a booklet sent to her to settle for $4000.00 within 7 days. She was working on it but died before she could get it done! Do I have a case here??

dawn

August 1, 2011 at 4:05 am

this med has changed my whole life i dont think i will ever be the same after taking it
"*" indicates required fields