NEC Baby Formula Lawsuits To Be Selected For Early Bellwether Trials in MDL
September 21, 2022
By: Irvin Jackson
The U.S. District Judge presiding over all federal necrotizing enterocolitis (NEC) baby formula lawsuits has outlined the process for selecting the first bellwether trial cases, which are designed to help determine how juries are likely to respond to certain evident that will be repeated throughout the litigation against Similac and Enfamil manufacturers.
More than 100 families are now pursuing Similac NEC lawsuit or Enfamil NEC lawsuit against Abbott Laboratories and Mead Johnson, each raising similar allegations that the companies have marketed their cow's milk baby formula without disclosing the serious risks associated with use among premature infants.
The baby formula has been aggressively marketed for years, despite a growing body of research that has found that Similac and Enfamil substantially increases the risk that preemies will develop a devastating gastrointestinal condition known as NEC, or necrotizing enterocolitis, which results in a painful destruction of the bowel.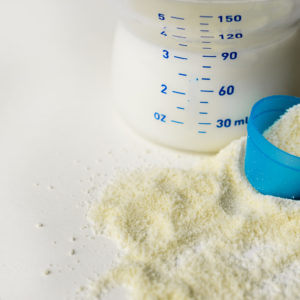 Given similar questions of fact and law raised in complaints filed in various different U.S. District Courts nationwide, the U.S. Judicial Panel on Multidistrict Litigation (JPML) established coordinated management for all NEC baby formula lawsuits in April, requiring that any case filed throughout the federal court system be transferred to U.S. District Judge Rebecca R. Pallmeyer in the Northern District of Illinois for centralized discovery and pretrial proceedings.
As lawyers continue to review and file claims in the coming months, the size and scope of the litigation is expected to continue to increase, and estimates have suggested that several thousand NEC lawsuits will ultimately be presented by families who lost babies or on behalf of children left with long-term health complications from the formula.
Bellwether Case Selection Process
As part of the coordinated management of the NEC lawsuits, Judge Pallmeyer has indicated that a "bellwether" program will be established, where small groups of claims will go through case-specific discovery and early trial dates, to help gauge how juries to the claims. However, if the parties fail to resolve the litigation during the MDL proceedings, each individual Similac and Enfamil case may later be returned to various different U.S. District Courts nationwide for separate trial dates.
Last month, parties presented a joint plan to Judge Pallmeyer, detailing how they believed the first bellwether cases should be selected.
September 2022 NEC Lawsuit Update
On September 7, Judge Pallmeyer issued an order (PDF) that details how the parties will select the NEC lawsuit bellwether cases.
A total of 12 claims will be part of an initial discovery pool, with the plaintiffs, defendants and Court each selecting four cases. Those initial discovery pool claims will later be reduced to a group of four lawsuits that will be eligible for the first bellwether trials.
Eligible NEC lawsuits for the bellwether pool will be limited to claims filed before September 16, 2022. Plaintiffs are required to turn in a list of four cases before September 30; at least one of them must involve claims against Mead Johnson. The court will randomly select four cases by the same date, including at least one case where Mead Johnson is a defendant. Finally, Defendants have until November 23 to select their four cases, ensuring that at least one such case includes Mead Johnson, but no more than five such cases will be included in the total bellwether pool.
"In selecting their respective Initial Bellwether Discovery Cases, the parties shall select cases that they have a good faith belief are representative of the body of then-filed cases as a whole, and that should be subject to discovery and then taken to trial," Judge Pallmeyer wrote.
Within two weeks after fact discovery has been completed on the 12 initial bellwether discovery cases, plaintiffs and defendants shall select two cases each as initial bellwether trial cases, for a total of four. The court will decide which of the cases will be tried first.
Although the outcome of these early bellwether trials will not have any binding impact on other claims, they are expected to have a substantial impact on any baby formula NEC settlements the manufacturers may offer to avoid the need for each individual case to be remanded back to U.S. District Courts nationwide for separate trial dates in the future.
"*" indicates required fields