Neomedic Needleless Sling Lawsuit Consolidation Sought for 7th MDL
December 12, 2013
By: Austin Kirk
A group of plaintiffs are calling for the creation of a seventh multidistrict litigation (MDL) for all vaginal mesh lawsuits filed in U.S. District Courts nationwide involving Neomedic Needleless slings.
There are currently more than 35,000 product liability lawsuits pending throughout the federal court system involving problems with transvaginal mesh or bladder sling products made by six different manufacturers, including C.R. Bard, American Medical Systems (AMS), Ethicon, Boston Scientific, Coloplast and Cook Medical.
The cases have been centralized for coordinated pretrial proceedings in six different MDLs that are all assigned to U.S. District Judge Joseph Goodwin in the Southern District of West Virginia. The litigation has been consolidated to reduce duplicative discovery against the same defendants, avoid conflicting pretrial rulings from different judges and to serve the convenience of the parties, witnesses and the courts.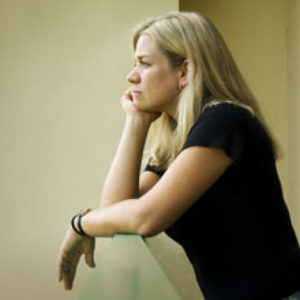 In a motion (PDF) filed with the U.S. Judicial Panel on Multidistrict Litigation (JPML) last month, plaintiffs ask that a seventh MDL be centralized before Judge Goodwin for complaints filed against Neomedic involving pelvic repair systems including the Needleless sling, the Contasure Needleless sling and the Remeex System.
Neomedic Vaginal Mesh Lawsuits
According to the motion, there are currently at least 22 Neomedic bladder sling lawsuits pending in eight different U.S. District Courts on behalf of at least 43 different women. Most of the lawsuits have been filed in the Southern District of West Virginia, however, other lawsuits have been filed in federal districts in Tennessee, Alabama, North Carolina, Pennsylvania and Minnesota. One of the Tennessee lawsuits includes a complaint brought on behalf of 24 women.
Plaintiffs note that some of the lawsuits involve women who received vaginal mesh products from Neomedic as well as from manufacturers who are already a part of MDLs consolidated before Judge Goodwin.
All of the complaints include nearly identical allegations raised in the other MDLs, bringing injury lawsuits on behalf of women who have experienced vaginal mesh or bladder sling complications after the mesh eroded through the vagina, punctured or damaged other organs, caused infections or other painful health problems.
In a response (PDF) filed by Neomedic on December 4, the manufacturer as opposed the consolidation request, indicating that it would be detrimental to the progress of the cases already filed.
"Creation of a separate MDL for the Neomedic Defendants is an unnecessary waste of the Court's resources and would ultimately result in an overall delay in litigation," wrote Neomedic in the response. "Plaintiffs offer no basis that consolidation and/or severance would result in greater efficiency for resolution of these actions."
However, the plaintiff brief in support of consolidation says that the cases are unavoidable tangled together with those that have already been consolidated.
"The factual and legal issues involved in these pelvic repair product cases are inextricably intertwined no matter what manufacturer or model of the product is involved," the brief states. "Many of the serious injuries to women associated with these products are not unique to any particular product, but rather are common throughout the industry."
Vaginal Mesh Litigation
According to the latest case list (PDF) released by the U.S. Judicial Panel on Multidistrict Litigation on November 18, in the federal court system there are currently 11,376 Ethicon Gynecare mesh lawsuits, 11,369 American Medical System (AMS) mesh lawsuits, 7,131 Boston Scientific mesh lawsuits, 5,275 Bard Avaulta mesh lawsuits, 1,101 Coloplast bladder sling lawsuits and about 133 Cook Medical biologic mesh lawsuits.
In many of those MDLs, Judge Goodwin has scheduled a series of early trial dates, known as "bellwether" cases, which are designed to help the parties gauge how juries are likely to respond to certain evidence and testimony that will be repeated throughout a number of similar cases.
At least four pelvic mesh cases have already reached trial, with two cases going before state court juries and two cases proceeding to trial in federal court. In July 2012, a California state court jury awarded $5.5 million in damages against C.R. Bard and a New Jersey state court jury awarded $11.1 million in damages against Ethicon in March 2013.
In July 2013, a federal jury awarded $2 million in damages against Bard, including punitive damages designed to punish the manufacturer for their actions surrounding the design and sale of Avaulta pelvic mesh products. A second Bard case settled during the first day of trial for an undisclosed sum.
Next year, additional trials are expected to begin against Bard, AMS, Boston Scientific and Ethicon. About one case per month will begin before Judge Goodwin between January 2014 and September 2014.
Following the bellwether cases, if vaginal mesh settlement agreements are not reached by the manufacturers to resolve a large number of cases, hundreds of individual lawsuits could be set for trial dates throughout the country.
"*" indicates required fields