Neurontin Lawsuit Trial Begins Over Suicide Side Effects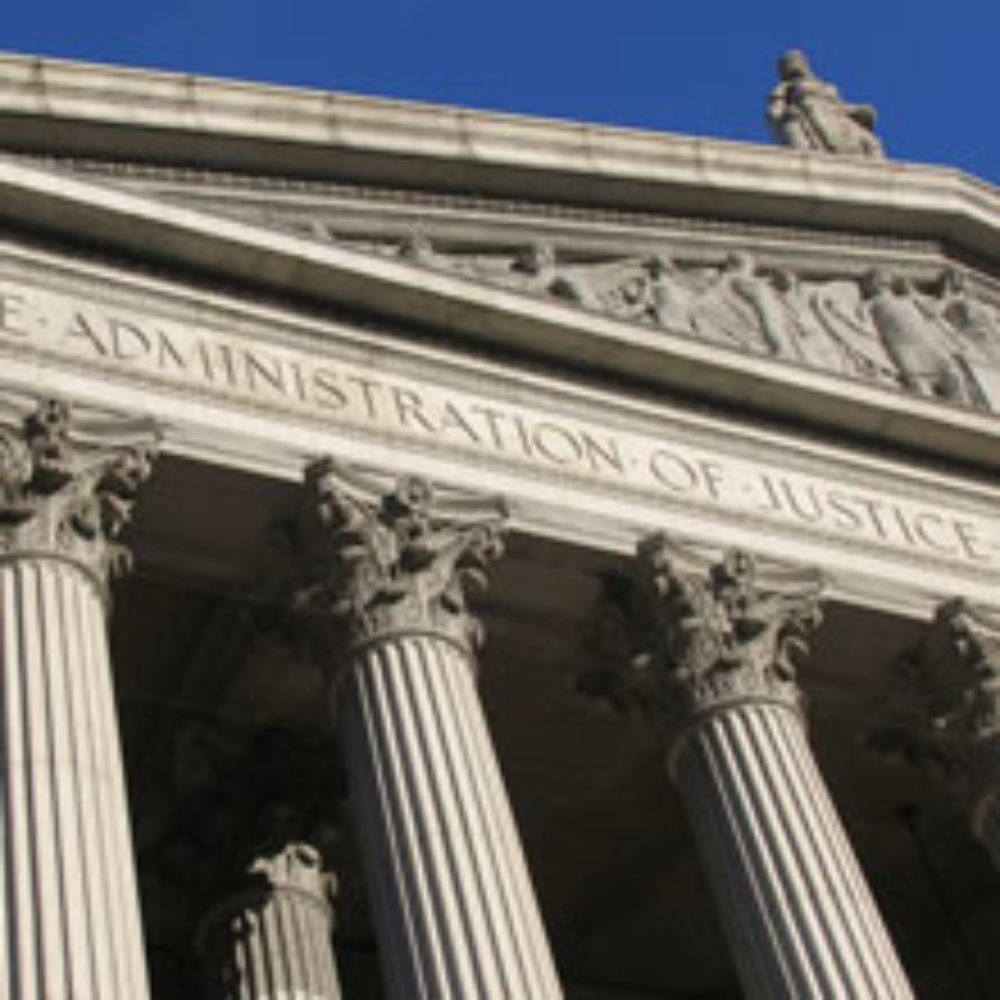 July 27, 2009
By: AboutLawsuits
The first of over 1,200 lawsuits against Pfizer alleging that Neurontin side effects increase the risk of suicide will begin trial this week. The case is one both the judge and the plaintiff's attorney say will be hard to win, so a plaintiff's verdict would indicate serious trouble for Pfizer's ability to defend itself against the other Neurontin lawsuits.
Neurontin (gabapentin) is an epilepsy medication approved by the FDA in 1983, which generated $387 million in sales for Pfizer in 2008.
The FDA ordered that Neurontin and other epilepsy drugs add information to their warning labels late last year about the risk of suicide, years after the first lawsuits were filed against Pfizer indicating that they failed to provide adequate warnings based on information available to them while developing the drug and from post-marketing reports.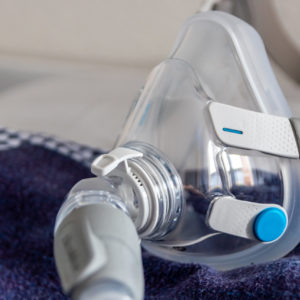 Did You Know?
Millions of Philips CPAP Machines Recalled
Philips DreamStation, CPAP and BiPAP machines sold in recent years may pose a risk of cancer, lung damage and other injuries.
Learn More
According to Bloomberg news, plaintiff's attorneys plan to expose the history of marketing for Neurontin during the trial, alleging that the manufacturers hid health risks and pushed the medication for unapproved uses, which drug makers are not allowed to do.
While doctors are free to prescribe drugs for uses not approved by the FDA, manufacturers are prohibited from marketing the drugs for such uses that they have not established are safe and effective. In 2004, Parke-Davis, a division of Warner-Lambert that was acquired by Pfizer, paid $430 million to the U.S. Justice Department over claims that they were illegally promoting Neurontin for off-label uses, including control of mood swings.
The first Neurontin lawsuit, which is scheduled to begin trial today, involves a claim filed by the family of Susan Bulger, who took the drug shortly before hanging herself in 2004. Bulger was taking Neurontin off-label for mood swings, and her husband claims she took the medication an hour before he and their 4-year-old daughter found Bulger had hung herself in their basement.
U.S. District Judge Patti B. Saris, who is overseeing the consolidated Neurontin litigation in federal court, has indicated the plaintiff's attorneys have an uphill battle in this first case, as Bolger had a history of mental disorders, previous suicide attempts and was a known cocaine user.
Pfizer selected the Bulger case for the first trial. However, according to a report in The American Lawyer, plaintiff's lawyer Mark Lanier indicates that Pfizer's decision to select what they considered a weak case to try first may backfire, as it places tremendous pressure on Pfizer attorneys to not lose the case.
brenda

February 20, 2019 at 12:17 am

my husband has been taking gabapentin for years and now is stage 4 kidney failure.Is there a connection here? I need some input.

karen

March 10, 2014 at 4:47 am

...nerve pain, and Neuorpathy. I have had muscle aches and joint aches. I have swelling in my legs and feet AND . I have gained so much weight as well... I WAS ALSO GIVEN NEURTIN FOR BIOPLOAR DISORDER IN 2000 I CANT MAKE IT TO BATHROOM SOMETIMES,STUMPLING AND SLEEP LOT SOMETINES SPEECH IS BAD. I TAKE 800MG 3X A DAY

susan

July 15, 2013 at 10:41 pm

Im so scared now.. I just started taken this drug 2 mo ago..and ive had a ear ake and pain in my stomach every morning for the longest.. Been on 2 anitibotics during the time.. and still not working.. still got problems with my side of neck hurting now..too with the ear... Ive been in pain for 30 yrs now..and all sudden my Dr..says she don't want to give out pain meds. now.. so off the fentynal [Show More]Im so scared now.. I just started taken this drug 2 mo ago..and ive had a ear ake and pain in my stomach every morning for the longest.. Been on 2 anitibotics during the time.. and still not working.. still got problems with my side of neck hurting now..too with the ear... Ive been in pain for 30 yrs now..and all sudden my Dr..says she don't want to give out pain meds. now.. so off the fentynal patch 50 to 75 mg..in 8 yrs..and off I go.. no more pain meds.. Then she give me this..med..Neurontin...and for a few weeks I thought I was doing ok..seem to help with some pain that I do have.. then. the side effects.. headache for days.. and other problems.. just cant belvie that I feel for this one ..oh and in 2 mo I went from 300 mg 4x day to 400 mg 4 x day.. I got up to read on this..today see what s wrong with me how I felt and run into these facts.. Not a very good drug..to give a old girl..of 57 sick for 30 ys with same Doctor. and all I need is some kind of good nerve pain meds.. I have Fibermyoitis. And have been to many kinds of Dr..to try over the yrs to feel better....Thank u for your help.. There is more side effects.. is not good.. to give someone who has never had seziors med for that.. ended up for week with some knots in back of head... right when I took meds for 2 weeks that happen and there was 3 like marble knots close to the spine in back of head.. soft spot.. oh well might not be able to help me but please let me know...thank you..

Christopher

January 3, 2013 at 2:31 pm

Got me a little bit scared! I was just prescribed Gabapentin a substitute for Neurontin. I'm having a lot of nerve damage pain and this is what I was given a the local hospital. Gabapentin seems to have the same side affects! I'm going to ask the doctors for something else!! Anybody found a better drug? Thanks!

winnie

August 4, 2012 at 10:15 pm

The only time in my entire life did I attempt suicide(four times) was when was taking Gabapentin. The third tme was very close to ending my life. The doctor decided that epacak(sp.) would do and it did! Also the following drug that was prescribed was Quitiapine. I developed diabeties!

linda

August 4, 2012 at 1:49 am

i have been on neurotins for about 10 to 15 years. dont know exactly how long for sure.... but i am confused all the time. i cant think straight. i want to sleep all the time and i think alot about suicide. i am in my own little world i space out alot.. the doctors have me on these cause of something stupid when i fell i bruised my tail bone.... something like that.. you would have to look at my m[Show More]i have been on neurotins for about 10 to 15 years. dont know exactly how long for sure.... but i am confused all the time. i cant think straight. i want to sleep all the time and i think alot about suicide. i am in my own little world i space out alot.. the doctors have me on these cause of something stupid when i fell i bruised my tail bone.... something like that.. you would have to look at my medical records. i will be getting my liver checked now along with other things.. wondering if i have a lawsuit. could someone plz. look into my case and look at my medical records.. during the time i have been on neurotin the doctors have had me on anywhere from 1800mg. to 3200mg. so i think i really need to get checked. ive also had other side affects.. thankyou linda

jc1979

May 14, 2012 at 7:31 pm

I have not experienced suicidal thoughts but my bladder is weak and I can barely make it to the bathroom now and I feel like I am going crazy half the time.

Mary

January 23, 2012 at 12:45 am

My doctor prescribed gabapentin (neurontin) for chronic lumbar spine pain. He did not discuss side effects with me other than the point that I might be tired from it. After titrating up per directions, within 2 months I was taking the max dose of 1200mg 3 times per day. The side effects were horrific. I teach elementary school and my administrator recommended that I take time off of work to ge[Show More]My doctor prescribed gabapentin (neurontin) for chronic lumbar spine pain. He did not discuss side effects with me other than the point that I might be tired from it. After titrating up per directions, within 2 months I was taking the max dose of 1200mg 3 times per day. The side effects were horrific. I teach elementary school and my administrator recommended that I take time off of work to get my life back on track. I decided to stop taking the med. I discussed discontinuation of the med with my doctor and the pharmacist. They both said I could just stop taking the med but that weaning over 1 week is preferred. They both told me that I would not have any adverse effects because I was not using the med for seizures. After 5 days, I was experiencing the worst full body physical and mental symptoms. I just wanted to die. The doctor and pharmacist continued to deny the possibility of a gabapentin/neurontin withdrawal. I was forced to go on disability. I was unable to function. I can not even begin to describe here the problems that I experienced with every system of my body. I prayed to just die. I guess it was a blessing that I was so sick I did not have the strength to act upon my suicidal thoughts. All of this took place over a 4 month period of time. I am better now, but I often have days of "relapse" symptoms. I am concerned that there is no public focus on the problems of discontinuation/withdrawal of this drug. I want to be a voice that warns all people who are taking this drug. Your medical insurance carrier, doctor and pharmacist are in bed with the pharmaceutical company regarding this drug. They do not have the education to help you understand the effects this drug will have on your body - both mental and physical. This drug is very toxic even in a short time usage period. If you are taking this med and decide to stop using it please, please, please plan on a 6 months - 1 year period of time to SLOWLY taper off. The only recommendation I could find studies on is to taper 100 mg down - hold that for 3 -4 weeks and then try reducing another 100mg for 3-4 weeks. Do not reduce any faster than that. If you begin to have any strange physical and/or mental changes, do not ignore it! Discontinuation of this drug is so very, very dangerous. I had 4 months of my life taken from me. I was not able to function at all. I was sicker than I have ever been in my life. And yes, I just wanted to die. Thank God for being my strength and bringing me through. I don't want any other person to have to experience what I did. The pharm. companies and doctors need to be held accountable for this. This med was developed for persons with seizures/epilepsy. That is what it should be prescribed for and nothing else. Other disorders should not be addressed by utilizing a drug that changes brain neuro-pathways. Educate yourself beyond what your doctor and the pharmacist provides for you.

barry

April 26, 2011 at 7:03 am

i believe this is a dangerous med i am on 600mg 4 times a day and suicide thoughts are even stronger now than before but doctor says keep taking the meds it is a good thing i can stop the thoughts for now but what happens when i can't

pam

February 23, 2011 at 8:18 pm

my son started taking neurotin at 9 years old for a seizure he had as soon as he started taking them his grades went way down and his handwriting wae terrible after taking this drug.including slurred speech and stumbling alot ..i talked to his doctor about this. all he would ever tell me it will get better .but it didnt.well four years pa[Show More]my son started taking neurotin at 9 years old for a seizure he had as soon as he started taking them his grades went way down and his handwriting wae terrible after taking this drug.including slurred speech and stumbling alot ..i talked to his doctor about this. all he would ever tell me it will get better .but it didnt.well four years past my son was behind in sschool .but now getting to the harder part.i talked too his doctor about take him off of it he was seizure free. he took this medication for 7years.he was always a good hearted non moody kid .but when removed from this meds he he had the worst mood swing you could emagine..suicidal thoughts .i call the doctor and asked him what did this do to my sweet son.he told me to give it a few month .his brain is trying to wake up and things should be back to normal. well he is 22 years old now and is still having these same issues. they blame it on biplor. but i dont so. i think the meds did some brain damage .dont know what to do to prove this. thanks for listening.pam

Angela

November 2, 2010 at 4:03 am

i take neurotin i have taken it for many years for bipolar depression i just recently read how neurotin effects people and how its not even to really help with bipolar i have attempted suicide many occasions thank god he pulled for me and save me if neurotin isn't for bipolar then why are they using it to treat us now i know why i never got better only worst. i just have to thank god that i'm stil[Show More]i take neurotin i have taken it for many years for bipolar depression i just recently read how neurotin effects people and how its not even to really help with bipolar i have attempted suicide many occasions thank god he pulled for me and save me if neurotin isn't for bipolar then why are they using it to treat us now i know why i never got better only worst. i just have to thank god that i'm still here for my children.

RENEE

July 29, 2010 at 7:36 pm

I TAKE NEURONTIN AND IT HAS EFFECTED MY LIFE I DO T HINK ABOUT KILLING MYSELF AND SOME HOW THE THOUGHT STAYS WITH ME ALL THE TIME AND K CANNOT SLEEP FOR 4 AND 5 DAYS AT A TIME IT REALLY IS HARD TO THINK OF KILLING YOURSELF AND I HAVE THOUGHT ABOUT RUNNING MY CAR IN THE RIVER BY MY HOUSE OR JUST TAKING ALL MY PILLS T HEN I THINK ABOUT MY LIFE AND MY PARENTS IT WOULD HURT THEM AND THEY DONT DESERV[Show More]I TAKE NEURONTIN AND IT HAS EFFECTED MY LIFE I DO T HINK ABOUT KILLING MYSELF AND SOME HOW THE THOUGHT STAYS WITH ME ALL THE TIME AND K CANNOT SLEEP FOR 4 AND 5 DAYS AT A TIME IT REALLY IS HARD TO THINK OF KILLING YOURSELF AND I HAVE THOUGHT ABOUT RUNNING MY CAR IN THE RIVER BY MY HOUSE OR JUST TAKING ALL MY PILLS T HEN I THINK ABOUT MY LIFE AND MY PARENTS IT WOULD HURT THEM AND THEY DONT DESERVE THAT I LOVE THEM AND THATS WHAT KEEPS ME FROM TAKING MY OWN LIFE

Mary

July 11, 2010 at 3:14 pm

I too have suffered at the hands of neorontin and I'm still trying to find an attorney to file an action against them. I have had many suicide attempts and hospitalization from 2004 to 2009. In 2010, at last my new doctor lists it as an allergy and recognized all the problems caused by that drug for me.

Dennis

July 9, 2010 at 2:02 am

I have been taking up to 3000mg a day of Gabapentin for Neuropathy for almost two years, My side affects are suicidal thoughts, memory loss, pain in legs, I have swelling in my legs,feet & hands,weight gain, I also have severe mood swings, I am a different person, I spend most of my life in bed wondering what to do.

Tina

May 8, 2010 at 6:22 am

I been taking Neurontin since 2004 for RSD ,nerve pain, and Neuorpathy. I have had muscle aches and joint aches. I have swelling in my legs and feet as well as my hands. I have gained so much weight as well, I would like too know what should I do or if there is anything that I do. Thanks In Advance

pamela

April 1, 2010 at 8:50 am

i started taking neurontin after i got hurt a work. i have tried totake my life several times. my friends and family turned their backs on me. i have lost of memory and have bluired vision and other thing. please help me with neurontin and serquel both i have been taking for years with out any one saying this could be making you sick

Teresa

March 10, 2010 at 6:11 pm

to William,contact Finkelstein and assciates in New York,they are the lead lawyer for the Neurontin class action lawsuit. They may not take your case,but they need top be made aware of the perscrption being used for purposes other that epilepsy which is the only FDA approval back then. you need to tell the FDA of any adverse effects from the drugRE;your tinnitus,and go get your liver tested too. [Show More]to William,contact Finkelstein and assciates in New York,they are the lead lawyer for the Neurontin class action lawsuit. They may not take your case,but they need top be made aware of the perscrption being used for purposes other that epilepsy which is the only FDA approval back then. you need to tell the FDA of any adverse effects from the drugRE;your tinnitus,and go get your liver tested too. any amount over 1600 mgs aday of neurontion cause's allegedy liver failure.

William

January 13, 2010 at 1:45 am

I was prescribed neurontin some years ago for tinnitus (of all things). After an exhausting search NO attorney wants to take my case even though I have records to back up my claims. I guess they all are making enough money not to worry about it or I am yet again counted as insignificant .

Karl

October 25, 2009 at 4:55 pm

My wife had severe suicidal ideation while taking Gabapentin, requiring admission to the hospital

Jackie

September 12, 2009 at 8:33 pm

mY SPOUSE HUNG HIMSELF ON 4/28/2009 AFTER BEING PRESCRIBED NEURONTIN ON 4/27/2009
"*" indicates required fields