Lipitor, Similar Drugs Should Be Taken By All Diabetics, New Recommendations Say
January 02, 2015
By: Irvin Jackson
New guidelines issued by diabetes experts call for almost all diabetics to begin taking statin-based cholesterol drugs, such as Lipitor and Crestor. 
The new diabetes control guidelines were issued by the American Diabetes Association (ADA) on December 23, along with a special supplement published in the January issue of Diabetes Care. The new standards indicate that all people diagnosed with diabetes should take either moderate or high dose statins.
Roughly 10% of the U.S. population, about 30 million people, have diabetes. If the new standards are followed, tens of millions of more Americans would then be placed on prescription medications like Lipitor, Crestor, Zocor, or a similar drug, which are already among the most widely used drugs in the world.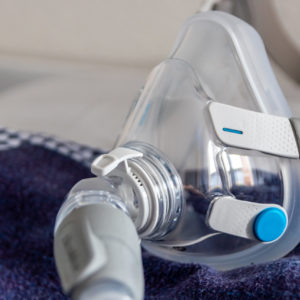 Did You Know?
Millions of Philips CPAP Machines Recalled
Philips DreamStation, CPAP and BiPAP machines sold in recent years may pose a risk of cancer, lung damage and other injuries.
Learn More
While the new standards take a monolithic, all-inclusive approach to statins, the ADA calls for moderation and individualization in almost every other area.
The guidelines raise questions about diabetes therapy focusing on glucose control, and focus on individualized treatment.
"Accordingly, instead of a one-size-fits-all approach, personalization is necessary, balancing the benefits of glycemic control with its potential risks, taking into account the adverse effects of glucose-lowering medications (particularly hypoglycemia), and the patient's age and health status, among other concerns."
The new standards call for diabetics to be active at least every 90 minutes and to perform resistance training twice a week if physically able.
Statins and Diabetes
The standards come as a response to cardiovascular risk guidelines issued about a year ago by the American College of Cardiology (ACC) and the American Heart Association (AHA). However, those guidelines themselves have come under fire, with critics indicating that they would result in too many Americans being put on statins unnecessarily, exposing them to potential risks associated with the medication, which includes an increased risk of diabetes.
In fact, the ADA's step back from reliance on glucose levels, at the same time that it calls for increased statin use, comes amid increasing concerns that statins actually can lead to blood glucose problems and increase the odds of a person developing diabetes in the first place.
A study published in the medical journal The Lancet in September 2014 indicates that the enzyme statins are designed to inhibit in order to control cholesterol is also tied to a number of factors affecting blood sugar.
The enzyme is known as 3-hydroxy-3-methylglutaryl-CoA reductase (HMGCR), and the researchers looked at gene variants and how they affected plasma lipid, glucose, and insulin concentrations. The study substituted the gene variants for the effects statins have on HMGCR production. Researchers had data on more than 200,000 individuals from 43 genetic studies.
Like the ACC and AHA recommendations last year, the ADA's new standards argue for doctors not to focus on LDL, or "bad cholesterol" levels, and instead look at the patient's "risk profile."
"The big change here is to recommend starting either moderate or high-intensity statins based on the patient's risk profile rather than on LDL level," said Dr. Richard Grant, chair of the ADA's Professional Practice Committee, and a research scientist with Kaiser Permanente. "Since all patients with diabetes are at increased risk, it is just a matter of deciding whom to start on moderate versus high-intensity statin doses."
However, another recent study raised questions about the safety of high-potency statins, specifically tying them to increasing diabetes risk.
In June, Canadian researchers reported in the British Medical Journal (BMJ) that they had found users of high potency statins, including Lipitor, Crestor, and Zocor, may face a 15% increased risk of being diagnosed with diabetes within two years of starting treatment. The researchers estimated that for every 350 patients given a high potency statin instead of a low potency statin, one of them would contract diabetes.
Crestor, Lipitor and Zocor are not only high potency statins, but they are also among the most popular drugs in the class. All other statin-based medications were considered to be lower potency cholesterol drugs.
It is unclear how the increased diabetes risk actually impacts patients who already have diabetes, however.
Crestor, Lipitor Diabetes Concerns
Statins generate combined sales of more than $14.5 billion per year, and are increasingly used to block the body's creation of cholesterol, which is a key contributor to coronary artery disease. Although the medications are widely used, a number of studies have linked statins to an increased risk of potentially serious injuries, including muscle damage, kidney problems, and diabetes.
In February 2012, the FDA required the makers of Lipitor, Crestor and other statins to add new warnings about the potential impact of the medication on blood glucose levels. However, many critics have suggested that the warnings are not strong enough for certain medications, indicating that users and the medical community should be provided with more accurate information about the diabetes risks with Lipitor, Crestor and other statins.
Pfizer currently faces hundreds of Lipitor diabetes lawsuits filed by women throughout the United States, who allege that the drug maker knew or should have known about risks associated with their medication for years, but withheld diabetes warnings to avoid a negative impact on sales and growth of the blockbuster medication.
AstraZeneca also faces a number of Crestor lawsuits filed on behalf of former users of the cholesterol drug who were diagnosed with diabetes. Most of those cases are currently pending in California state court.
"*" indicates required fields