Heartburn Drug Side Effects May Increase Kidney Disease Risks: Study
January 13, 2016
By: Irvin Jackson
In a new study, researchers warn that side effects of popular heartburn drugs, such as Nexium, Prilosec and other proton pump inhibitors (PPI) may increase the risk of users suffering chronic kidney disease. 
The findings were published on Monday in the medical journal JAMA Internal Medicine, indicating that the widely used heartburn medications may increase the kidney disease risk by as much as 50%.
Proton pump inhibitors (PPIs) reduce the amount of acid in the stomach and are used to treat gastroesophageal reflux disease (GERD), as well as heartburn, ulcers in the stomach and small intestines, as well as inflammation of the esophagus. Drugs that belong to the class include blockbuster treatments like Nexium, Prevacid, Prilosec (and generic omeprazole), Protonix, AcipHex, Dexilant, Vimovo and Zegerid.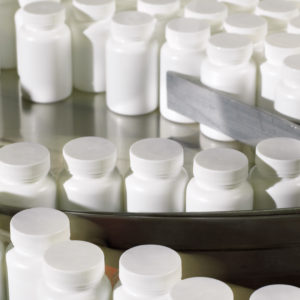 Nexium is the most widely used medication from this class, generating an estimated $6 billion in annual sales before it became available over-the-counter and as a generic.
In the latest study, researchers looked at data on 10,482 participants in the Atherosclerosis Risk in Communities study from February 1996 to December 31, 2011. They looked at self-reported PPI use and outpatient prescriptions.
In an unadjusted analysis, researchers found that users of Nexium and similar medications had a 45% increased risk of chronic kidney disease. When they adjusted for demographics, socioeconomic, and clinical variables, a 50% increased risk was detected. Once-daily use, however, was only associated with a 15% increased risk, while twice-daily use was linked to a 46% increased risk.
Researchers said that while there was no causal connection found that proved the heartburn drugs and kidney disease, future research should look at whether limiting the use of Nexium and similar drugs reduces the risk of chronic kidney disease.
Side effects of heartburn drugs have already been linked to a number of potentially serious risks, and some consumer watchdog groups have even warned that they could be addictive. One of the most dramatic problems linked to the drugs includes a potential increased risk of hip fractures, wrist fractures, spine fractures and other broken bones.
In 2010, the FDA required the manufacturers of all other proton pump inhibitor (PPI) medications to update the warning labels, adding information about a potential risk of fractures and bone problems from side effects of Prilosec, Nexium and other drugs in the same class.
That warning was updated again by the FDA in 2011, indicating that the risk of broken bones from Nexium appears to be linked to high doses of the medication used over long periods of time, which is exactly the kind of prescribing behavior the study found happens far too often.  Over-the-counter versions of the drug did not appear to be affected, according to federal drug regulators.
A number of former users who have suffered bone fractures have pursued a Nexium lawsuit, alleging that AstraZeneca failed to adequately warn about the risks associated with long term use of the heartburn drug.
Tisha

March 4, 2016 at 6:44 pm

I have been taking Nexium for many years and believe I have suffered numerous ailments because of it primarily GI tract problems
"*" indicates required fields