Nexium Kidney Failure Lawsuit Filed Against AstraZeneca
May 05, 2016
By: Irvin Jackson
In the first of what is expected to be hundreds, or even thousands, of cases brought by individuals throughout the U.S., a product liability lawsuit filed this week alleges that that side effects of Nexium caused kidney failure for an Illinois man using the heartburn medication, which ultimately led to the need for a kidney transplant. 
The complaint (PDF) was filed by Harry Mason in the U.S. District Court for the Southern District of Illinois on May 3, alleging that AstraZeneca failed to adequately warn consumers and the medical community about the link between Nexium and kidney problems.
Nexium (esomeprazole) has been one of the best-selling brand-name medications for years, which is part of a popular class of acid reflux medications known as proton pump inhibitors (PPIs). Other members of this class include Prilosec, Protonix, Prevacid, Dexilant, AcipHex and generic equivalents.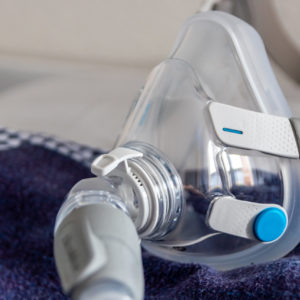 Did You Know?
Millions of Philips CPAP Machines Recalled
Philips DreamStation, CPAP and BiPAP machines sold in recent years may pose a risk of cancer, lung damage and other injuries.
Learn More
Although the medications are widely believed to be safe, a number of studies published in recent years suggest that users of Nexium and other PPIs may face an increased risk of acute interstitial nephritis, acute kidney injury, chronic kidney disease and end-stage renal failure.
Mason indicates that he began taking Nexium in 2006, and was later diagnosed with chronic kidney disease and suffered kidney failure, requiring a new kidney to save his life.
As more consumers learn about the potential kidney risks uncovered in recent studies, a growing number of individuals are contacting Nexium injury lawyers pursuing claims against AstraZeneca and other drug makers for placing their desire for profits before consumers safety.
"[AstraZeneca has] had notice of serious adverse health outcomes through case reports, clinical studies and post-market surveillance," the lawsuit filed by Mason notes. "Specifically, Defendants had received numerous case reports of kidney injuries in patients that had ingested Nexium by as early as 2004. These reports of numerous kidney injuries put Defendants on notice as to the excessive risks of kidney injuries related to the use of Nexium."
Despite the warning signs, the manufacturer aggressively promoted Nexium use, pulling in $5.7 billion in sales at its peak in 2005.
In 2013, more than 15 million Americans used some form of prescription PPI, and the lawsuit indicates that between 25% to 70% of those prescriptions were given without appropriate indication that they were necessary.
Nexium Kidney Risks
In addition to Nexium, PPIs include some of the most widely used brand name medications in the United States, with Prilosec, Protonix, Prevacid, Dexilant, AcipHex and other treatments part of this class of medications. PPIs work by reducing the amount of acid in the stomach and are widely used by millions of Americans, since they are thought to carry few serious side effects.
The FDA required a number of warning label changes for Nexium and other PPIs in December 2014, adding information for the first time about the risk of acute interstitial nephritis seen among users of the heartburn drugs. This condition involves inflammation that can lead to kidney injury or kidney failure if not promptly treated.
In April 2015, a study published in the medical journal CMAJ Open found that in addition to acute interstitial nephritis, Nexium and other similar drugs may also increase risk of acute kidney injury, which involves an abrupt loss of kidney function.
That research was followed by a study published earlier this year in the medical journal JAMA Internal Medicine, which found an increased risk of chronic kidney disease with use of proton pump inhibitors. That study suggested that users of Nexium, Prilosec and other heartburn drugs may face a 50% higher kidney disease risk when compared to non-users.
Last month, yet another study published in the Journal of the American Society of Nephrology, found an increased risk of kidney failure and chronic kidney disease associated with long-term use of Nexium and other PPIs.
Mason's claim is believed to be one of the first of what will likely be a steady stream of Nexium lawsuits, Prilosec lawsuits and other acid reflux drug lawsuits filed in courts nationwide over the kidney side effects associated with proton pump inhibitors.
Plaintiffs allege that if warnings had been provided about the risk of acute interstitial nephritis, acute kidney injury, chronic kidney injury and kidney failure, many individuals may have been able to avoid these severe and potentially life-threatening injuries.
Mason's lawsuit presents charges of strict product liability, intentional and negligent infliction of emotional distress, common law fraud, negligence, negligent misrepresentation, fraudulent misrepresentation, express warranty, and implied warranty. He is seeking both compensatory and punitive damages.
Patti

May 13, 2016 at 6:03 pm

Long term user of Prilosec, Protonix and generic omeprazole. Am now stage 3 renal disease, with no known cause. Biopsy is being scheduled.

Roberta

May 8, 2016 at 2:53 am

Have had kidney infection for over 2 years take antibiotics just about all time they help for 2or 3days then I have to take them again.
"*" indicates required fields