Lawsuit Filed Over Bone Fracture From Nexium and Prilosec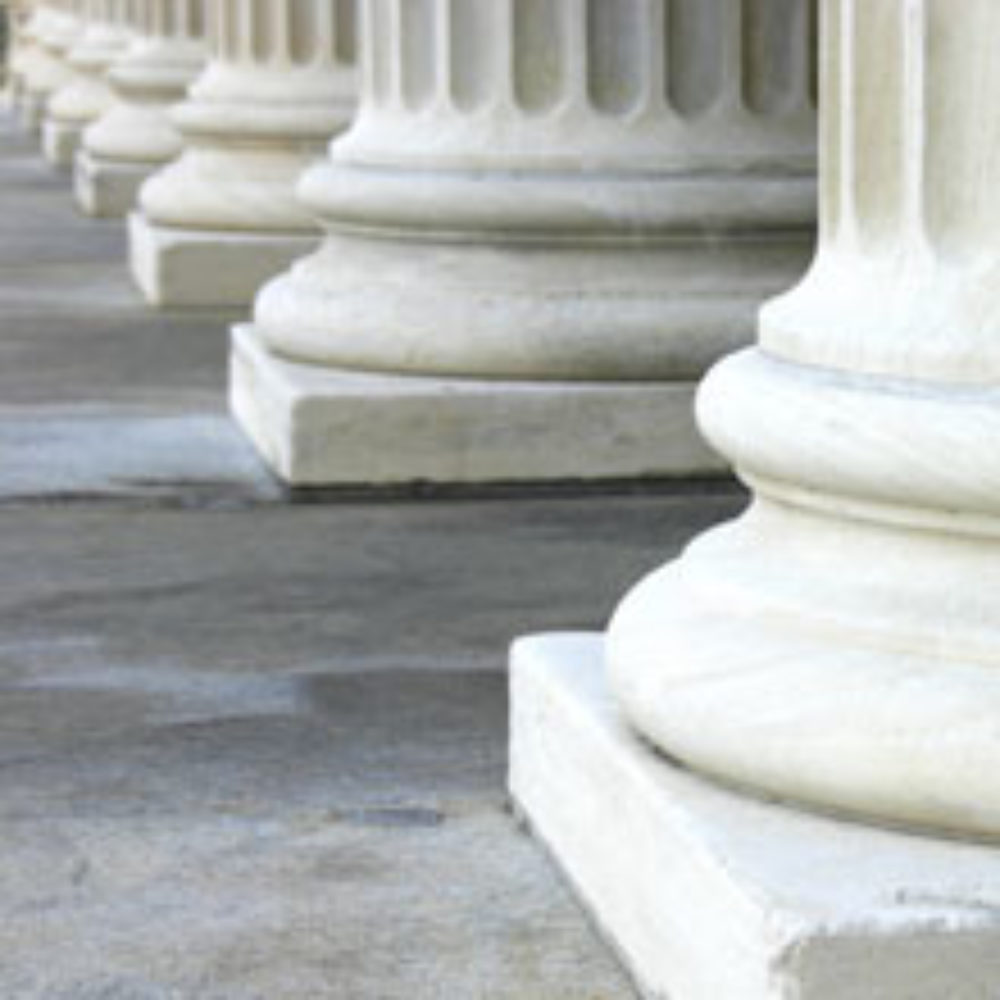 July 12, 2011
By: Staff Writers
A product liability lawsuit has been filed against AstraZeneca by an Illinois woman who alleges that she suffered multiple foot fractures from Nexium and Prilosec, which are popular heartburn drugs that have been linked to an increased risk of bone problems.
The Prilosec and Nexium fracture lawsuit was filed by Susan A. Poznavich in New Jersey Superior Court in Bergen County
Proznavich alleges that side effects of Nexium and Prilosec made her bones brittle after long-term use, according to a report by NewsInferno.com. She suffered multiple fractures in both feet, resulting in severe pain that will likely require treatment for the rest of her life, according to allegations raised in the complaint.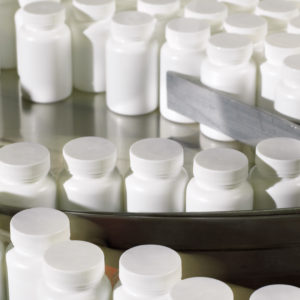 The case is one of several lawsuits over Nexium filed in recent months, all of which allege the drug maker failed to adequately warn consumers or the medical community about the risk of bone fractures. In May, one complaint was filed in Texas on behalf of 35 people who alleged that they suffered similar bone problems from Nexium, including bone deterioration and fractures.
Nexium (esomeprazole) and Prilosec (omeprazole) are both part of a class of drugs known as proton pump inhibitors (PPIs). Nexium is AstraZeneca's best selling prescription drug and the third best-selling medication in the world, with over $5.2 billion in annual sales in 2008.
In May 2010, the FDA warned that there may be an increased risk of bone fractures from Nexium, Prilosec and other similar medications, including Aciphex, Prevacid, Protonix, Vimovo and Zegerid.
The FDA updated its Nexium fracture warning in March 2011, saying that the risk of broken bones appears to be linked to high doses of the medications used over a long period of time. Over-the-counter versions of the drugs did not appear to be affected, according to the federal drug regulators.
Caroline

January 16, 2020 at 9:20 pm

I have been taking prescription medication since i was diagnose with acid reflux before the the year 2000. I have had several bone fractures. I also have been diagnose with bone density. I never thought taking acid reflux medication was associated with the acid reflux medication. I never saw it as a side effect until last month when i picked up my prescription.

Richard

October 6, 2016 at 6:42 am

Was on Prilosec for 7 years was diagnosed with A vascular neurosis left hip 4 years ago. Suffered through many months and years of suffering hardly get out of bed at times opted out of hip replacement a year ago. Was hospitalized twice last year with severe abdominal pain possible pancreas inflammation. Started the Ketogenic diet 4 months ago I'm off the Prilosec now no heart burn, no pancreas pai[Show More]Was on Prilosec for 7 years was diagnosed with A vascular neurosis left hip 4 years ago. Suffered through many months and years of suffering hardly get out of bed at times opted out of hip replacement a year ago. Was hospitalized twice last year with severe abdominal pain possible pancreas inflammation. Started the Ketogenic diet 4 months ago I'm off the Prilosec now no heart burn, no pancreas pain, and the pain in my hip is nearly gone still have the limp though. Over all health is much better.

Barry

June 8, 2016 at 2:59 pm

been on nexium for over 10 yrs, while it did relieve the acid reflux, just 4 weeks ago while walking up some small steps something in my hip popped, MRI showed osteonecrosis of the hip, so now I'm 49 and facing a double hip replacement, in good health, 6'2" and 210lbs, bone disorders don't run in my family, I just googled it this morning and came up with so many articles on bone loss associated wi[Show More]been on nexium for over 10 yrs, while it did relieve the acid reflux, just 4 weeks ago while walking up some small steps something in my hip popped, MRI showed osteonecrosis of the hip, so now I'm 49 and facing a double hip replacement, in good health, 6'2" and 210lbs, bone disorders don't run in my family, I just googled it this morning and came up with so many articles on bone loss associated with nexium that now I wonder where else its going to hit me and if the effects are irreversible.. nexium is the only long term med I've been on...

Melissa

February 4, 2016 at 4:54 pm

I have been on prilosec for 18 years and have had my rt knee replaced twice and they are now saying they need to remove my left foot and two of my right toes. Im only 44. noone told me about this problem even after they replaced my knee

debra

January 23, 2016 at 4:28 am

BROKEN MANY BONES IN WRISTS, HAND, Feet, ARM, ankles, shoulder, teeth. deteriorating bones, balance not stable from fractures and breaks, stomach bad too, on vitamin B-12 for life. Dr. never told me anything about this been on these for many many yeas and still on them now.problems with diarrhea and irritable bowel and vomiting, everything very low in blood work also have penurious amenia

Tammie

August 5, 2014 at 5:55 pm

I am 45 at age of 28 was found to have serve RA placed on steriods and Zantac then was placed on Nexium 40 mgs 1 x day since the Zantac did not work this would have been around 2001 way before the warning ..given steriods can cause bone weakness I would have never chanced adding this medication to my daily medicines..I am now in a wheel chair..in July of 2010 I just found I was going to be a grand[Show More]I am 45 at age of 28 was found to have serve RA placed on steriods and Zantac then was placed on Nexium 40 mgs 1 x day since the Zantac did not work this would have been around 2001 way before the warning ..given steriods can cause bone weakness I would have never chanced adding this medication to my daily medicines..I am now in a wheel chair..in July of 2010 I just found I was going to be a grandmother for the first time in my exciment I stepped back into a chair fell down into it ..imediate pain shot up my back but I thought it be ok boy was I wrong..I would end up being bed ridden for a long time and found out I had compression fractures mutiliple fractures of my lower lumbar..my T7 was fractured my bones were so weak per my bone scan I was placed on Reclast at 42 years of age...I may never get out this chair and that makes me so mad that a simple warning I could have made the choice to not take the chance or at least have bone scans ct scans to stay on top of it and if saw it going that way take the nesscary actions to prevent from getting this bad..I would love to find out if I could sue them ..I have been a prisoner of my home unable to go anywhere the powerchair I have to use will not fit in a car I have no van to use I missed my first granddaughter birth 2 uncles and 1 aunts funerals this is no way to live my life and all for what a company to get richer than it was ...I pray for all of us who have been abused by these people and know pay with pain and loss of a normal life

vito

May 5, 2014 at 2:52 am

Have been taking Nexium for little over a year. Doctor said I had acid reflux. I have never had a problem with heartburn until I started taking Nexium. when I let prescription run out I had heartburn every day until prescription was refilled. as of march 2014 have been going to doctor for severe pain in left elbow. while waiting for second appointment one of my ribs broke while working on a car.[Show More]Have been taking Nexium for little over a year. Doctor said I had acid reflux. I have never had a problem with heartburn until I started taking Nexium. when I let prescription run out I had heartburn every day until prescription was refilled. as of march 2014 have been going to doctor for severe pain in left elbow. while waiting for second appointment one of my ribs broke while working on a car. I've been auto mechanic for more than 30 years! I just leaned on my side and heard crack ! the doctors checking me never told me of the risks 45 years old

Kyphoplasty

December 29, 2012 at 6:12 pm

Took Prilosec 40 mg 2x a day for two years ended up with t8 and t9 fractures requireing kyphoplasty. Now I have 4 buldging disk in my neck I have had hip pain for the last few years. Should have been made aware of these risks sooner. Afraid I am heading for disability and I am only 45!

polly

November 30, 2011 at 4:02 am

i,ve taken prilosec for years. iam 73 and in good health. i do yoga, walk e three miles a day in the hills and eat mostly a plant based diet. no riskk factors except race, hispanic, and size [under 120 lbs] in past two years i have had three incidences ofmultiple rib fx eachtime and a wrist fx, all following very minor trauma.i had never had a fracture in my first 71 years. my only risk factor i[Show More]i,ve taken prilosec for years. iam 73 and in good health. i do yoga, walk e three miles a day in the hills and eat mostly a plant based diet. no riskk factors except race, hispanic, and size [under 120 lbs] in past two years i have had three incidences ofmultiple rib fx eachtime and a wrist fx, all following very minor trauma.i had never had a fracture in my first 71 years. my only risk factor is prilosec use.

Unknown

November 16, 2011 at 10:20 am

I too am having bone problems I was diagnosed with mystenia Gravis an auto immune disease in 2006, in 2010 I was diagnosed with MS and just this year I was diagnosed with avascular necrosis in my hips.which basically means hips wearing away. My surgeon believed it was cos I was on steroids for years which probably is a factor but i have been on nexium for years for acid reflux so this could of[Show More]I too am having bone problems I was diagnosed with mystenia Gravis an auto immune disease in 2006, in 2010 I was diagnosed with MS and just this year I was diagnosed with avascular necrosis in my hips.which basically means hips wearing away. My surgeon believed it was cos I was on steroids for years which probably is a factor but i have been on nexium for years for acid reflux so this could of caused the problem. I had a hip decompression in June 2011 but unfortunately it didn't work so now next plan is hip replacement. Oh I never said i'm only 25...

brian

November 16, 2011 at 1:12 am

I have taken prescription strength Prilosec and Nexium for over 15 years, I recently became disabled due to severe pain in all my joints, and I have bone problems in my neck and back. I have severe migrains, dizzyness and memory loss. Im curious if Im the only one this is happening to. I was an athlete and always was active until the past 10 years .

randy

October 18, 2011 at 7:34 pm

my ankle is fractured

christal

October 3, 2011 at 6:50 pm

I too have suffered severe ankle fracture after taking Nexium for a year. All I did was stand up from sitting on the couch and my ankle broke in half. The Dr. Said that my bones were soft and brittle. I have never had a bone fracture or break in my life. I would be interested in speaking to an attorney.

darlean

July 30, 2011 at 11:28 pm

I myself have been taking Nexium for some years now and i have bone problems.I was told by my doctor that my bones starting to become a problem and if I did no excerise that it will start to give lots of problems as in starting to break.

nic

July 22, 2011 at 5:08 am

I'm so sorry to see so much pain,to see so much suffering leading to a horrible life and a terrible death and how it affects family and friends and the terrible influence and example it is to other countries we want to be compastionate to all , due to neglect and apathy and greed by Doctors, health care professionals,[ so called,CARE?!] insurance co.,s pharmacutial companies who push drugs knowing[Show More]I'm so sorry to see so much pain,to see so much suffering leading to a horrible life and a terrible death and how it affects family and friends and the terrible influence and example it is to other countries we want to be compastionate to all , due to neglect and apathy and greed by Doctors, health care professionals,[ so called,CARE?!] insurance co.,s pharmacutial companies who push drugs knowing full well the harm they cause, people who study medicine and not healing,those who put bandages the hurry patience out to make up money for what the HMO's, insurance co.,s strip from well most are just pigs, sorry!!! I'm suffering the affects of several years on nexium degenerative disk ,bone and joint disease stenosis syrinx myomalacia. health care in this country is a genacide program aimed @ those w/ no and or inadaquite insurance.people are going to and are so mad that they stand up against this corperate governments war on the poor!!! most have paid in to a social safety net to make sure our life support system are there for all clean air, h2o, food source, shelter, protection,health care education ,!!! if the greedy apathtic money hoarders, those who don'care how it hurts all of life the polluters, should pay for the health care for all they affected our life suport systems,run away soft tissue diseases,ie breast testical colon lung ect., immune system disorders, they can pay fairly to clean up the environment ,health care and so on they can pay w/out passing on the cost to us all they can do it they might have to do w/ millions and not billions.trillions to live SORRY they should be made to spend time in prison for what they've done to us and all of our planet!!! and I believe if they don't they will pay in ways they would rather not so many people talking about what they would sacrifice to see a better life for all
"*" indicates required fields