Nexium And Prilosec OTC Side Effects Resulted in Stomach Cancer, Lawsuit Claims
January 21, 2019
By: Irvin Jackson
According to allegations raised in a lawsuit filed last week, side effects of Nexium and Prilosec caused a Louisiana man to develop stomach cancer after using prescription and over-the-counter (OTC) versions of the popular heartburn drugs. 
The complaint (PDF) was filed by Wayne Sistrunk in the U.S. District Court for the District of New Jersey on January 17, indicating that AstraZeneca, Merck and Procter & Gamble all failed to warn about the gastric cancer risk associated with the medications, which are part of a class of drugs known as proton pump inhibitors (PPI).
Sistrunk indicates that he began taking prescription Nexium in about 2004, and later switched to Prilosec OTC, and used one of the drugs until about 2016. In January 2018, Sistrunk was diagnosed with stomach cancer, which he continues to fight.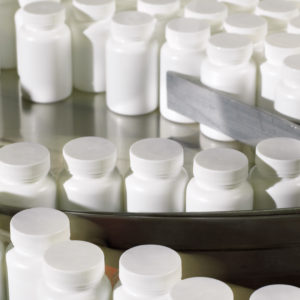 The lawsuit indicates that the manufacturers were receiving reports for years indicating that the drugs may result in stomach cancer side effects, yet failed to provide warnings for consumers or the medical community.
"During the period in which Nexium and Prilosec have been sold in the United States, hundreds of reports of injuries, including stomach cancer, have been submitted to the FDA in association with ingestion of Nexium, Prilosec, and other PPIs," the lawsuit states. " Defendants have had notice of serious adverse health outcomes regarding stomach cancer associated with their Nexium and Prilosec through case reports, clinical studies and postmarket surveillance. As such, these numerous reports of stomach cancer put Defendants on notice as to the excessive risks of kidney injuries related to the use of Nexium and Prilosec."
Sistrunk's case will likely be centralized as part of a federal multidistrict litigation (MDL), which currently includes more than 2,300 Nexium lawsuits, Prilosec lawsuits, Prevacid lawsuits, Protonix lawsuits, Dexilant lawsuits and other claims against the makers of PPI drugs. Most of the pending claims involve allegations that the drugs caused kidney problems, but a growing number of stomach cancer lawsuits are also being filed.
In December 2013, a study published in the medical journal Gut indicated there was a link between proton pump inhibitors and gastric cancer, finding that long-term use of drugs like Nexium may double the risk.
An association was previously suspected, particularly among individuals with Helicobacter pylori (HP) infections. However, the study found that the increased risk remained even after patients received HP infection treatment.
As part of the coordinated pretrial proceedings in the federal MDL, a small group of kidney injury lawsuits are being prepared for a series of early trial dates, which are expected to begin in late 2020. As more Nexium and Prilosec stomach cancer cases are brought in the coming months and years, it is likely that a separate "bellwether" process may be established to help the parties gauge how juries may respond to certain evidence and testimony that may be repeated throughout a number of claims.
"*" indicates required fields