Nexium Side Effects May Cause Rhabdomyolysis After One Dose, Case Study Warns
August 01, 2016
By: Irvin Jackson
According to a case report published by South Korean doctors, the side effects of Nexium, applied intravenously in a single dose, caused a man to suffer debilitating muscle problems, known as rhamdomyolysis, which can lead to kidney damage. 
Doctors from Gyeongsang National University Hospital report that a 45-year old Korean man suffered signs of muscular breakdown after being given an intravenous dose of Nexium. The case report was published in the July edition of the medical journal Medicine.
Rhabdomyolysis is a side effect associated with several different types of medications, which causes muscle fibers to begin to break down, releasing a protein called myoglobin, which can damage the kidneys as they attempt to filter it out of the bloodstream.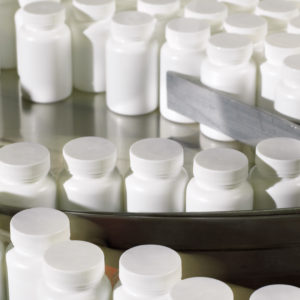 Symptoms of rhabdomyolysis include muscle cramps, tenderness, stiffness, pain or spasms. The illness is usually reported in patients over 65 years of age or those who have renal impairment or uncontrolled hypothyroidism, however these drugs are prescribed heavily to children and young adults. Over time, rhabdomyolysis can lead to kidney damage and even kidney failure. Some may require dialysis or a kidney transplant.
The list of drugs that carry warnings about the potential rhabdomyolysis risk includes Adderall, Adderall XR, Concerta, Daytana, Desoxyn, Dexedrine, Focalin, Focalin XR, metadate CD, Methylin, Quillivant XR, Ritalin, Ritalin LA, Ritalin SR, Strattera and Vyvanse. This latest case report raises questions as to whether Nexium and other proton pump inhibitors (PPI) should be added to that list.
According to the report, the patient was admitted to the hospital's emergency room due to persistent lower chest discomfort that had been ongoing for hours. He suffered from diabetes and coronary heart disease. He was given an intravenous dose of 40 mg of Nexium to help with the lower chest discomfort, which is indicative of heartburn.
"Then, 12 hours later, he complained of abrupt severe right buttock pain," the doctors report. "An area of tender muscle swelling 8cm in diameter was seen on his right buttock area."
Tests found elevate levels of creatine kinase and lactate dehydrogenase. That, and a bone scan showed that his symptoms were compatible with rhabdomyolysis. He recovered with treatment and there is no evidence of recurrence, the report indicates.
"We should keep in mind that single-dose intravenous administration of esomeprazole can induce rhabdomyolysis," the doctors concluded.
Nexium Risks
Nexium is one of the most widely recognized brand name medications on the market. It is part of a class of popular heart burn drugs, known as proton pump inhibitors, which work by reducing the amount of acid in the stomach to treat symptoms of heartburn, GERD and other stomach conditions. Other drugs in this same class include Prilosec, Protonix, Prevacid, Dexilant and others.
Since proton pump inhibitors are widely believed to carry few side effects, many individuals stay on the heartburn medications for years, often with no efforts by doctors to reduce or eliminate use. However, a number of studies have emerged over the past year that suggest there is a link between Nexium and kidney risks, including acute interstitial nephritis, acute kidney injury, chronic kidney disease and end-stage kidney failure. This has raised questions in recent months about whether the drugs may be overused.
Earlier this year, a study published in the medical journal JAMA Internal Medicine also found an increased risk of chronic kidney disease with the heartburn medications, indicating that users of Nexium, Prilosec and other PPI may be 50% more likely when compared to non-users.
In 2014, a study published by researchers from the University of Findlay College of Pharmacy noted that not only was overuse and abuse of heartburn drugs widespread, but many who take the drugs do so for longer than four years. The study noted that this increases the risk of any side effects associated with the drugs, but it also has a large economic impact as well.
As more individuals learn that the popular medications may have caused them to suffer renal failure, kidney disease or other kidney problems, a growing number of Nexium lawsuits, Prilosec lawsuits, Prevacid lawsuits and other product liability lawsuits are being pursued against makers of the medications, alleging that consumers and the medical community have not been adequately warned about the risks.
Plaintiffs claim that drug makers placed their desire for profits before consumers safety by withholding important safety information, alleging that if warnings had been provided about the risk of acute interstitial nephritis, kidney injury, kidney disease and kidney failure, many individuals may have been able to avoid these severe and potentially life-threatening injuries.
Given the large number of users throughout the United States, it is expected that thousands of cases may be filed in the coming months as heartburn drug injury lawyers continue to review and file cases.
"*" indicates required fields