Non-Hodgkin's Lymphoma Resulted From Decades of Exposure to Roundup, Lawsuit Alleges
July 08, 2019
By: Irvin Jackson
An Arkansas woman is one of the latest in a growing number of consumers to file a lawsuit against Bayer's Monsanto subsidiary, claiming that decades of exposure to Roundup resulted in the diagnosis of non-Hodgkins lymphoma, indicating that the manufacturer has known about the cancer risks, yet withheld warnings and safety instructions from consumers.
This complaint (PDF) was filed last week by Patricia A. Proctor, in the U.S. District Court for the Eastern District of Arkansas, joining an estimated 15,000 similar claims pending in state and federal courts nationwide
Proctor indicates that she began using Roundup in the late 1970s, spraying the weedkiller it on a regular basis for years. The lawsuit notes that despite the fact that she followed all of the safety precautions, she still developed cancer.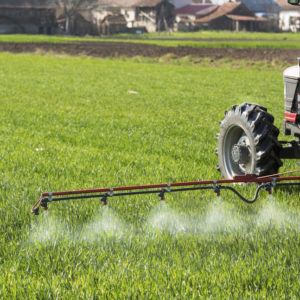 "Plaintiff Patricia A. Proctor was subsequently diagnosed with a form of Non-Hodgkin's lymphoma in or about 2001," the lawsuit states. "The development of Plaintiff's Non-Hodgkin's lymphoma was proximately and actually caused by exposure to Defendant's Roundup products."
According to allegations raised by Proctor and other plaintiffs pursuing Roundup exposure lawsuits, Monsanto has engaged in an active campaign to unduly influence regulators and avoid placing cancer warnings on their product for years. Although the manufacturer continues to maintain that the glyphosate-based weedkiller, a number of juries have returned massive verdicts against the company over the past year, including large punitive damage awards designed to punish the company for withholding known information about the risks.
The first trial was held in California state court last summer, involving a former school groundskeeper granted an expedited trial date since he was dying due to non-Hodgkins lymphoma that resulted from Roundup. That case initially ended in a $289 million jury verdict, which was later reduced to a final judgment of about $78 million following post-trial motions.
A second trial was held in federal court earlier this year, resulting in a verdict of $80 million, despite a format that was widely thought to heavily favor the manufacturer, since the plaintiff was first required to establish the link between Roundup and non-Hodgkins lymphoma before presenting evidence about Monsanto's failure to warn.
Finally, a third trial concluded in May with a landmark $2 billion verdict in California state court, after considering evidence in a lawsuit brought by a husband and wife who were both diagnosed with non-Hodgkins lymphoma following use of Roundup.
Bayer now faces increasing pressure to negotiate potential Roundup settlements for individuals left with non-Hodgkins lymphoma, or the manufacturer will face a steady stream of individual trial dates in courts nationwide in the coming months and years.
JoAnn

August 20, 2019 at 12:18 am

There are possibly hundreds of different Non-Hodgkins Lymphomas, and it's irresponsible on the attorneys who are drooling over what can be another Mesothelioma mass lawsuit settlements. I would like to know which Non-Hodgkins Lymphoma the plaintiff suffered with in order to be awarded her suit. I've used Roundup since it became available to small gardeners. Prior use was by farmers who grew crops[Show More]There are possibly hundreds of different Non-Hodgkins Lymphomas, and it's irresponsible on the attorneys who are drooling over what can be another Mesothelioma mass lawsuit settlements. I would like to know which Non-Hodgkins Lymphoma the plaintiff suffered with in order to be awarded her suit. I've used Roundup since it became available to small gardeners. Prior use was by farmers who grew crops and whole food vegetables, fruits, grains, etc.; as well as land owners who won their battles with noxious plants. Once I find out if the plaintiff had the same Non-Hodgkins Lymphoma as I've had, with teo chrmo medicines to fight the cancer I fought. Then I'll consider whether I want to pursue a lawsuit
"*" indicates required fields