NuvaRing Birth Control Injury Lawsuits Filed by 1,500 Women Nationwide
August 13, 2013
By: Austin Kirk
Merck reports that the there are now about 1,500 women who are pursuing product liability lawsuits over injuries from NuvaRing, alleging that side effects of the birth control ring increased the risk of blood clots and other injuries.  
NuvaRing is a vaginal contraceptive device manufactured by Merck's Organon subsidiary, which is inserted once a month to provide protection against pregnancy. The birth control ring releases a combination of ethinyl estradiol and the "third generation" progestin etonogestrel.
According to a recent SEC filing, Merck indicates that the vast majority of the cases filed nationwide are pending in the federal court system, where the NuvaRing litigation has been centralized in the U.S. District Court for the Eastern District of Missouri before Judge Rodney Sippel as part of an MDL, or Multi-District Litigation.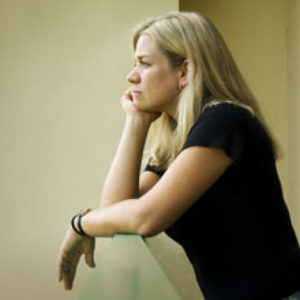 As of June 30, Merck indicates that there were about 1,285 cases pending in the NuvaRing MDL, with about 200 additional lawsuits pending in the New Jersey state court system, where they have been centralized in Bergen County Superior Court before Judge Brian R. Martinotti. There are also another nine cases pending in various other state courts, including two cases that are being coordinated in the San Francisco Superior Court in California before Judge John E. Munter.
All of the NuvaRing injury lawsuits involve similar allegations that the birth control ring increases the risk of blood clots compared to other forms of contraception, and that Merck's Organon subsidiary failed to adequately warn women or the medical community about the potential for users suffering a pulmonary embolism, deep vein thrombosis (DVT), stroke or other blood-clot injury.
NuvaRing Settlement Negotiations In Advance of First Trials
As part of the consolidated proceedings in the federal court system, a small group of cases are being prepared for early trial dates, known as "bellwether" lawsuits, which are used to help the parties gauge the relative strengths and weaknesses of their cases.
The parties originally selected a pool of more than 20 lawsuits that were prepared for early trial dates in the MDL. That pool was subsequently narrowed down to seven cases that were eligible for a bellwether trial.
The first NuvaRing trial, involving a lawsuit filed by Marianna Prather, was originally scheduled to begin in October, but Judge Sippel postponed the start of that trial and all other discovery motions and rulings late last month. The case is now scheduled to begin January 27, 2014, and the parties have been ordered to continue discussions with a mediator to review potential resolutions for the litigation.
If a NuvaRing settlement agreement is not reached prior to the start of the first trial or following the outcomes of a few test cases, Merck could face individual trials in U.S. District Courts throughout the country.
"*" indicates required fields