NuvaRing Settlement to Move Forward for 3,800 Plaintiffs
June 09, 2014
By: Austin Kirk
Merck confirmed last week that it will not opt-out of a recent agreement to settle NuvaRing lawsuits, which will allow the $100 million deal reached to resolve approximately 3,800 cases to move forward as planned.
In a statement issued on June 5, Merck indicated that it stands behind the safety of NuvaRing and provided an update on the settlement reached earlier this year to resolve litigation the drug maker has been facing for years.
The NuvaRing settlement was first announced on February 7, resolving the entire litigation for a total payment by Merck of $100 million. Merck had an option to cancel the agreement if at least 95% of all eligible plaintiffs failed to participate, with additional thresholds for cases raising specific types of injuries.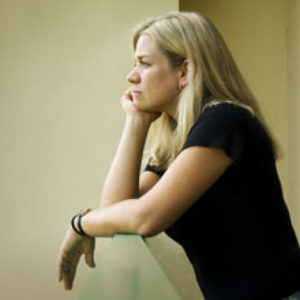 Merck indicated last week that only an "immaterial number of cases have opted out of the settlement," and the drug maker confirmed that the agreement will move forward to resolve claims filed in federal and state courts, as well as unfiled claims. The company indicates that insurance coverage will be used to fund the settlement.
NuvaRing Safety Concerns
NuvaRing is a vaginal contraceptive ring, which delivers a combination of ethinyl estradiol and etonogestrel to prevent pregnancy. It is inserted into the vagina once-a-month, and has been promoted as a "hassle free" form of birth control.
Although Merck continues to maintain that there is "substantial evidence to support the safety profile and efficacy of NuvaRing," lawsuits alleged that the drug maker failed to adequately warn women and the medical community about an increased risk of blood clots experienced among users of the birth control ring,
In May 2012, a study in the British Medical Journal found that the side effects of NuvaRing doubled the risk of blood clots for women compared to those taking birth control pills containing levonorgestrel. Compared to women not taking any form of birth control, researchers found that women using the NuvaRing were more than 6.5 times likely to suffer blood clots. Those blood clots can lead to severe complications, including deep vein thrombosis and pulmonary embolism.
The company says that both its own studies and a study by the FDA show no significantly increased risk when comparing NuvaRing to most birth control pills
"We stand behind the research that supported the approval of NuvaRing, and our continued work to monitor the safety of the medicine," wrote Merck in the statement issued last week. "Merck is pleased to be able to offer an alternative to the pill for women seeking to avoid unintended pregnancy and for whom a [combined hormonal contraceptive] is deemed medically appropriate by their healthcare provider."
"*" indicates required fields