NuvaRing Lawsuit Dismissal Due to Statute of Limitations in NJ Upheld
August 09, 2012
By: Austin Kirk
A New Jersey appeals court has upheld the dismissal of a lawsuit over blood clots caused by NuvaRing side effects, finding that the plaintiff failed to file the case within the applicable statute of limitations based on when she learned that her injury may have been caused by the birth control ring. 
In an opinion (PDF) issued on August 1, the Superior Court of New Jersey Appellate Division upheld a lower court's decision to grant summary judgment in a lawsuit filed by Stephanie Millian, who alleges that use of NuvaRing caused her to suffer a blood clot in her left leg, known as a deep vein thrombosis (DVT), which led to a pulmonary embolism when it caused a blockage of a blood vessel in her lungs.
Every legal claim has an applicable statute of limitations, or deadline, which requires that a lawsuit be filed within a certain amount of time.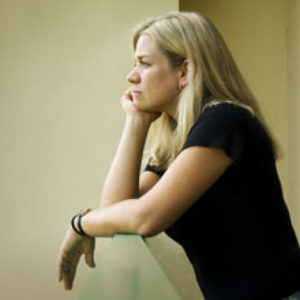 Under New Jersey law, a plaintiff must file their lawsuit with two years from the date an injury was suffered as a result of a wrongful act or omission of the defendant. However, there is an exception to this deadline under the New Jersey discovery rule, which allows additional time when the relationship between the injury and the defendant's conduct is not evident, causing the two year limitation period to begin on the date when a "reasonable person" in the plaintiff's position would have been aware of the defendant's fault.
NuvaRing Statute of Limitations Began At Discovery of Potential Cause of Blood Clot
In this case, Millian acknowledged that while she was hospitalized with the injury, her treating physician told her that NuvaRing was the primary cause of her blood clot. In addition, the plaintiff's mother contacted Organon Pharmaceuticals, the manufacturers of NuvaRing, while Millian was hospitalized to inquire about whether there were a lot of other such cases involving blood clots with NuvaRing use.
The New Jersey appellate court determined that Millian was aware of facts that should have alerted her to the possibility that the makers of NuvaRing caused her injuries before she was discharged from the hospital. However, Millian's NuvaRing lawsuit was not filed until two years and two weeks after her release from the hospital.
Millian argued on appeal that she did not retain counsel or file her lawsuit earlier because she was not aware of her right to file the case until she read an article more than two years after her injury that discussed other NuvaRing lawsuits that had been filed.
However, the appeals court rejected this argument, indicating that the issue was not whether she believed she could file a lawsuit, but whether a "reasonable person" could have discovered a basis for a claim with the exercise of "ordinary diligence."
While the opinion only results in the dismissal of this case, other NuvaRing lawsuits that are subject to the New Jersey statute of limitations may be impacted by the decision if their complaint is filed more than two years after they first discover that their blood clot injury may have been caused by side effects of NuvaRing.
NuvaRing Lawsuits Over Blood Clots Moving Forward in New Jersey and MDL
There are currently at least 166 NuvaRing lawsuits pending in New Jersey state court. In addition, an estimated 900 additional cases are pending in the federal court system, where the litigation has been consolidated for pretrial proceedings as part of a NuraRing MDL in the U.S. District Court for the Eastern District of Missouri.
NuvaRing is a form of birth control that releases a combination of hormones through a ring that is inserted into the vagina once a month.  The ring releases estrogen ethinyl estradiol, which is contained in many forms of birth control, and a "third-generation" progestin, known as etonogestrel, which has been linked to an increased risk of blood clots and thrombotic events, such as pulmonary embolism, deep vein thrombosis, heart attack, stroke and sudden death.
Since it was introduced in 2001, NuvaRing has been heavily promoted in direct-to-consumer advertisements, particularly targeting young women, as a "hassel-free" form of birth control, which is inserted into the vagina once a month. However, research has suggested that NuvaRing increases the risk of blood clots when compared to some older birth control pills.
Lawsuits allege that Organon Pharmaceuticals, which originally developed and sold the drug before being acquired by Schering-Plough and later merged with Merck, failed to adequately research the birth control ring or warn about the potential side effects.
First NuvaRing trial dates in the country are expected to begin in early February 2013 in New Jersey state court. In addition, a number of test cases, known as "bellwether" lawsuits are being prepared for trial dates in the federal MDL, which are expected to begin early next year as well.
These early trial dates often help the parties gauge how juries are likely to respond to certain evidence, arguments and testimony that will be repeated throughout many other cases. Therefore, the outcomes may help facilitate a potential NuvaRing settlement agreement in the litigation.
"*" indicates required fields