Opioid Death Rates May Be Higher Than Estimated: CDC
April 28, 2017
By: Martha Garcia
The number of opioid deaths occurring throughout the United States may be underreported, according to a new report by federal health officials, which indicates that many fatalities may not be attributed to the drugs, but instead to the disease that originally created the need for the powerful pain medications. 
The U.S. Centers for Disease Control and Prevention (CDC) presented findings from a recent study this week at a meeting in Atlanta, which focused on unexplained deaths in Minnesota from 2006 to 2015.
The investigation was conducted by CDC field officers and highlighted 59 unexplained deaths, 22 of which were drug-related, involving toxic levels of opioids, like OxyContin and Percocet. However, on death certificates the cause of death wasn't linked to narcotic painkillers.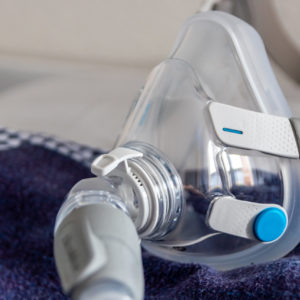 Did You Know?
Millions of Philips CPAP Machines Recalled
Philips DreamStation, CPAP and BiPAP machines sold in recent years may pose a risk of cancer, lung damage and other injuries.
Learn More
Instead, most of the opioid deaths were reported as pneumonia. This resulted in the deaths not being flagged in the opioid surveillance system and not counted among opioid-related overdoses or deaths, which have increased over the last 10 years.
Among the unexplained drug-related deaths, 54% had pneumonia listed as the cause of death, when opioids should have been implicated. Researchers warn that similar deaths in other states could have also been missed for the same reasons.
A report published last year indicated opioid dependence insurance claims surged by more than 3,000 percent in recent years. However, the findings of this investigation suggests that the opioid epidemic may be much worse than believed.
The CDC report highlights the need to properly attribute deaths linked to opioid use, instead of illnesses caused by the addiction, like pneumonia and other infectious disease.
Opioid Complication Deaths
Opioids can cause serious respiratory infections, or worsen an already existing infection. Narcotic painkillers, like Vicodin and Percocet, taken at therapeutic doses or higher, can cause the immune system to be less effective at fighting illnesses.
Opioid drugs also have a sedative effect, which slows a person's breathing, making them less likely to cough and easier for pneumonia to set in the lungs.
Many opioid users often take painkillers together with other drugs, including benzodiazepines and sedatives, priming them for increased risks of side effects and death.
Researchers were unable to speculate as to how many deaths are underestimated due to these types of conditions, but health officials could be missing a high number of deaths, especially in states where the opioid abuse epidemic is especially bad. Patients who smoke or have a preexisting respiratory condition, like asthma or COPD, face an even greater risk.
Another recent study published this month in the Journal of Addiction Medicine indicates that opioid addicts who were treated at primary care offices and hospitals instead of addiction centers were 10 times more likely to die than patients without addiction disorders.
The UCLA study focused on death records of more than 2,500 patients in large university health systems from 2006 to 2014. Researchers said the death rate of opioid addicts treated in traditional healthcare facilities were two times higher than addicts treated in addiction clinics. Among those, black and uninsured patients were even more likely to die.
The leading causes of death in this study included cardiovascular disease, cancer, and infectious diseases, like Hepatitis C, which are all related to opioid abuse.
The UCLA researchers called for more research concerning the disparities in addiction care.
Another recent study indicated opioid abuse and overdoses are beginning to strain intensive care units in the U.S. to their breaking point. In-hospital deaths from narcotic painkiller related admissions have nearly doubled since 2011.
GARY

October 22, 2019 at 6:10 am

it's a misguided and fatal war on opiates that results in more deaths and decrease standard of medical care.
"*" indicates required fields