Doctors Need To Be Educated About Opioid Risks, FDA Chief Says At Conference
July 11, 2017
By: Martha Garcia
In an effort to help combat the continuing opioid painkiller abuse epidemic in the United States, experts at a recent FDA conference indicate that increased education is necessary for doctors prescribing the medications, and that there must be renewed focus on assessing abuse deterrent properties for the drugs. 
The two day FDA public workshop, held July 10 and 11, included a scientific discussion concerning the problems the agency faces in addressing widespread opioid painkiller abuse, which causes large numbers of overdoses and deaths each year.
The meeting involved testimony from an expert panel, highlighting the challenges faced in assessing opioid formulations, addressing ways to improve analysis and interpretation of existing opioid data, and focusing on ways to improve national surveillance.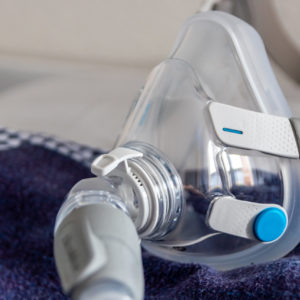 Did You Know?
Millions of Philips CPAP Machines Recalled
Philips DreamStation, CPAP and BiPAP machines sold in recent years may pose a risk of cancer, lung damage and other injuries.
Learn More
The FDA proposed new guidelines and restrictions on fast acting narcotic painkillers, including new requirements for doctor prescribing education programs for immediate release opioids, which account for 90 percent of opioid painkiller prescriptions in the U.S.
Officials said that doctors should fully understand which patients are best suited for fast acting narcotic painkillers, considering the high rate of addiction and abuse.
Recently, a CDC report indicated that deaths related to prescription opioids increased in the United States from 1999 to 2010. The amount of opioids prescribed in the country in 2015 was three times as high as 1999. More than 200 million opioids are prescribed each year.
Research published in 2016 indicates doctors prescribed 30 percent fewer opioid painkiller prescriptions when they were monitored using drug monitoring programs, suggesting many doctors are prescribing the drugs when they are not needed.
The conference discussed whether training should be required for not just doctors, but also nurses, pharmacists and other healthcare workers.
The agency also plans to survey doctors to ensure their understanding of the term "abuse deterrent." The FDA believes this term gives doctors a false sense of security that the drugs are less likely to lead to addiction than those without the "abuse deterrent" designation, which is simply untrue.
The meeting also discussed an updated pain management education program, which would include other therapies aside from medication, such as physical therapy, surgery, and acupuncture. Additionally, the attendees discussed a proposal to reduce the number of 30-day prescriptions written for things like routine dental pain, that don't require a full month of pills.
A study published in 2015 indicated that more people are dying from overdoses of opioid narcotic drugs, despite a decrease in the number of people using the powerful drugs for non-medical reasons. Similarly, a study published in 2016 indicated use of high-potency opioids, like Percocet, has significantly increased in recent years.
Many users are now crushing the pills so they can snort or inject the drugs in order to obtain a quicker and more potent high. Most abusers who begin their addiction with painkillers will move to higher dose formulations or illicit street drugs.
Last week, Endo Pharmaceuticals indicated that it would cease U.S. sales of the supposedly abuse-resistant Opana ER. The announcement comes after the FDA called for a full drug recall, after linking the opioid to a 2015 outbreak of HIV and hepatitis C, when users began crushing and injecting the drug and sharing dirty needles.
"*" indicates required fields