Opioid Overdose Deaths Increased Even As Abuse Decreased: Study
October 16, 2015
By: Martha Garcia
While less people are using powerful, morphine-like painkillers for non-medical reasons, such as opioid drug abuse, new research suggests that more people are dying as a result of overdose deaths.
Amid increased efforts to address the "epidemic" of painkiller abuse in the U.S., a new study published this month in the Journal of the American Medical Association (JAMA) confirms that there has been a minor decrease in the use of narcotic medications for non-medical purposes, from 5.4% in 2003 to 4.9% by 2013. However, deaths involving prescription opioids increased over the same period from 4.5 per 100,000 people up to 7.8 per 100,000 people.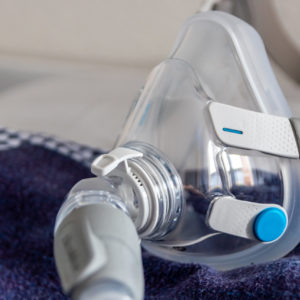 Did You Know?
Millions of Philips CPAP Machines Recalled
Philips DreamStation, CPAP and BiPAP machines sold in recent years may pose a risk of cancer, lung damage and other injuries.
Learn More
Non-medical use is defined as not using a prescription as directed, using a prescription that was written for someone else, or overusing a prescription.
Researchers examined data involving adults between the ages of 18 and 64, involving 472,200 people who participated in the 2003-2013 National Surveys on Drug Use and Health. Mortality data was taken from the 2003-2013 National Vital Statistics System's Multiple Cause of Death Files.
The findings indicate that the prevalence of prescription opioid use disorders among non-medical users increased from 12.7% in 2003, to 15.7% in 2010, up again to 16.9% in 2013.
The study also found that among the same group of adults, narcotic prescription use disorders increased from 0.6% to 0.9%, despite the decrease in opioid prescription use.
This may be in part due to FDA guidelines issued in late 2013, which led to opioid drug label changes focusing on stronger warnings and safety language on extended release and long-acting painkillers like Vicodin.
The study noted that since 1999 the U.S. has seen dramatic increases in "morbidity and mortality associated with non-medical use of prescription opioids."
Prescription Painkiller Risks
Contrary to the findings in this latest study, a study published recently as a letter in JAMA found that use of prescription opioid drugs for non-medical uses substantially increased in the U.S. during the last decade, along with use of heroin. This contributes to the increased rate of overdose deaths, those researchers said.
The study used data from the National Survey of Drug Use and Health to assess substance use treatment trends among those with opioid use disorders.
They found that between 2004 to 2013, treatment options for opioid use disorders did not change compared to the high number of users. Treatment options include, inpatient, outpatient, hospital, office, emergency room, jail and self-help settings.
Researchers say this reveals the need to expand access to substance abuse treatment programs among individuals with opioid use disorders, and expanding the treatment may help to reduce the rate of overdose.
In 2000, less than one-sixth of individuals with opioid use disorders received any treatment, and the use of office based treatment was rare, researchers said.
Researchers also say the number of opioid prescription drug abusers could be decreased if programs were put in place to help doctors identify and treat high-risk non-medical users and reduce unnecessary prescribing.
There are still 17 states that do not cover methadone treatment, even though methadone treatment has the strongest evidence base of increasing recovery rates. A 2012 study issued by the CDC revealed methadone was involved in one-third of all overdose deaths caused by opioid painkillers.
The U.S. Centers for Disease Control and Prevention (CDC) recently granted a total of $20 million to 16 states to study how to reduce the availability of prescription narcotics and safe prescribing practices.
"*" indicates required fields