Oppenheimer Champion Income Fund Lawsuits
February 01, 2009
By: AboutLawsuits
Investors who have lost money as a result of investments in the Oppenheimer Champion Income Fund, may be entitled to recover damages as a result of fund managers failure to adequately disclose the extent of risk they were exposed to.
OPPENHEIMER FUND LAWSUIT STATUS: Lawyers have filed an Oppenheimer Champion Income Fund Class Action lawsuit on behalf of all shareholders between January 26, 2007 and December 9, 2008. In addition, some investors are pursuing individual arbitration claims to recover their losses.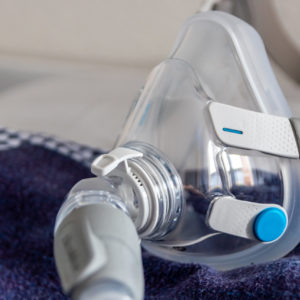 Did You Know?
Millions of Philips CPAP Machines Recalled
Philips DreamStation, CPAP and BiPAP machines sold in recent years may pose a risk of cancer, lung damage and other injuries.
Learn More
OVERVIEW: Oppenheimer Champion Income Fund (NASDAQ: OPCHX, OCHBX, OCHCX, OCHNX, OCHYX) is an open-ended fixed income mutual fund offered by OppenheimerFunds, Inc.
While investors thought they purchased a relatively conservative high-yield bond fund, in late 2006 fund managers changed their investment style without informing shareholders and began increasing risk in an effort to obtain higher returns. Positions were increased in derivative instruments, with risky mortgage-backed and corporate bonds, and the extent of leverage exposure was increased.
Starting in July 2008, the value of shares of the Oppenheimer Champion Income Fund began to decline as the credit markets began to fall apart. When Lehman Brothers and AIG collapsed in September 2008, the value of the fund's shares fell further, ending the year with losses of 78% in 2008.
OPPENHEIMER CHAMPION INCOME FUND CLASS ACTION LAWSUIT: On February 13, 2009, a lawsuit was filed in the United States District Court for the Southern District of New York which seeks to represent all investors who held or purchased shares between January 26, 2007 and December 9, 2008, as a class.
The complaint alleges that fund managers:
Failed to adhere to the objective of not taking any undue risk, and pursued riskier instruments in an attempt to increase yields
Failed to have adequate controls to prevent excessive risk
Failed to disclose the extent of the Fund's liquidity risk caused by a large portion of the Fund's illiquid portfolio
Failed to disclose the extent of exposure to derivatives and other high risk instruments
Failed to properly state the extent of the leverage exposure
FINRA ARBITRATION FOR OPPENHEIMER FUND LOSSES: A number of investors are electing to pursue individual Oppenheimer Champion Fund lawsuits as arbitration claims through the Financial Regulatory Authority (FINRA), which oversees about 5,000 different firms throughout the United States.
Bond Fund lawyers who pursue claims on behalf of investors generally find that those who have losses in excess of $50,000 are in a better position to recover their losses through individual arbitration claims.
pete t

April 12, 2012 at 3:59 pm

goimg through the shuman law firm can;t understand why taking so long

Oppenheimer Lawsuit Filed by Oregon Over Mutual Fund Losses - AboutLawsuits.com

April 16, 2009 at 4:21 pm

[...] Oppenheimer lawsuits and arbitration claims have been filed over losses in the Oppenheimer Champion Income Fund, which is a high-yield bond fund offered by the firm to individual [...]

Eric

February 17, 2009 at 4:53 pm

In April of 2007 I purchased $90K worth of Oppenheimer Champion Bond funds. Now its worth $15K. When I got inot the fund I had told my finacial advisor I was concerned about the stock market and wanted a safer bond fund then to try to grow my stock portfolio. I as in no was informed that this was a risky fund. Instead I was lead to believe I had a fund for medium term hold. Instead its just about [Show More]In April of 2007 I purchased $90K worth of Oppenheimer Champion Bond funds. Now its worth $15K. When I got inot the fund I had told my finacial advisor I was concerned about the stock market and wanted a safer bond fund then to try to grow my stock portfolio. I as in no was informed that this was a risky fund. Instead I was lead to believe I had a fund for medium term hold. Instead its just about all gone.

Oppenheimer Class Action Lawsuit Filed Over Champion Income Fund : AboutLawsuits.com

February 16, 2009 at 8:26 pm

[...] Oppenheimer Fund lawsuit was filed on February 13, 2009, in the United States District Court for the Southern District of [...]
"*" indicates required fields