Optimark MRI Contrast Agent NSF Warning Updated
November 10, 2009
By: AboutLawsuits
The makers of Optimark, a gadolinium-based MRI contrasting agent, are changing the warning label to indicate that Optimark should not be used by patients with severe kidney problems. The label change was made due to the increased risk a serious and potentially life threatening condition, known as nephrogenic systemic fibrosis (NSF), which can cause a hardening and thickening of the skin and other tissue throughout the body.
Covidien PLC announced the label change on Monday, just a few weeks before an FDA advisory committee is scheduled to re-examine the risk of gadolinium side effects, and the "black box" warning that was placed on all MRI contrast agents in 2007. The FDA scheduled the meeting in response to mounting criticism that called for a stronger NSF warning for Omniscan, a different gadolinium-based contrast agent manufactured by GE Healthcare.
Gadolinium-based contrasting agents (GBCAs) are often given to patients undergoing magnetic resonance imaging scans (MRIs) to improve the outcome of the scans, allowing doctors to distinguish blood vessels from nearby tissue. Gadolinium contrast agents were prescribed to more than 9.5 million patients in the United States in 2008.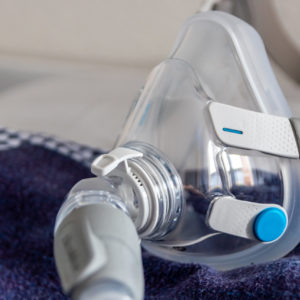 Did You Know?
Millions of Philips CPAP Machines Recalled
Philips DreamStation, CPAP and BiPAP machines sold in recent years may pose a risk of cancer, lung damage and other injuries.
Learn More
For a small sub-set of the population with moderate to severe kidney problems, side effects of the MRI contrast agents have been linked to an increased risk of nephrogenic systemic fibrosis (NSF), which is also sometimes referred to as nephrogenic fibrosing dermopathy (NFD). The rare progressive disorder is associated with scarring of the skin and connective tissue, which can cause the skin to become thick, hard, rigid and coarse, severely restricting movement of the joints. It also results in scarring or fibrosis of other organs, and in many cases it is fatal.
In May 2007, the FDA required the makers of all five types of gadolinium MRI contrast available at that time to add a "black box" warning about the risk of NSF among individuals with kidney problems. Although a boxed warning is the strongest that can be placed on a prescription medication, critics have argued that the NSF warning for GE's Omniscan should be worded stronger than the others, specifically indicating that it should not be used by those with severe kidney failure, as opposed to only cautioning doctors about the risk of NSF.
The vast majority of cases of nephrogenic systemic fibrosis identified in the United States have been associated with the use of GE's Omniscan, although it only accounts for about 30% of the market share.
In a statement issued Monday, Covidien PLC, which manufacturers the competing Optimark contrast agent, announced that they are voluntarily contraindicating use of their gadolinium-based product in MRI procedures involving patients with severe renal impairment. They have submitted proposed label changes to the FDA, indicating that the drug should not be used in "patients with acute or chronic severe renal insufficiency (glomerular filtration rate of less than 30 mL/min /1.73m2) or acute renal insufficiency of any severity due to hepato-renal syndrome or in the perioperative liver transplant period." The new label will go into effect immediately and apply in every country where Covidien sells the drug.
GE Healthcare has resisted calls to place a similar contraindication on their Omniscan contrast agent, despite indications that the risk of NSF/NFD is greater with their product.
There are currently about 400 nephrogenic systemic fibrosis lawsuits filed in state and federal courts throughout the United States against the makers of MRI contrast agents, including GE Healthcare (Omniscan), Bayer Healthcare (Magnevist), Bracco Diagnostics (MultiHance and ProHance) and Covidien (Optimark). The NSF lawsuits all allege that the manufacturers did not adequately research their product and failed to warn consumers about the risk of developing the debilitating and life-threatening condition.
It has been estimated that about 75% of all NSF lawsuits involve plaintiffs who developed the condition after use of Omniscan, according to a report by ProPublica, far exceeding their market share for gadolinium MRI contrast agents.
An FDA advisory committee is scheduled to re-examine the NSF warnings for gadolinium-based contrast agents at a meeting scheduled for December 8, 2009.
"*" indicates required fields