Fosamax Lawsuit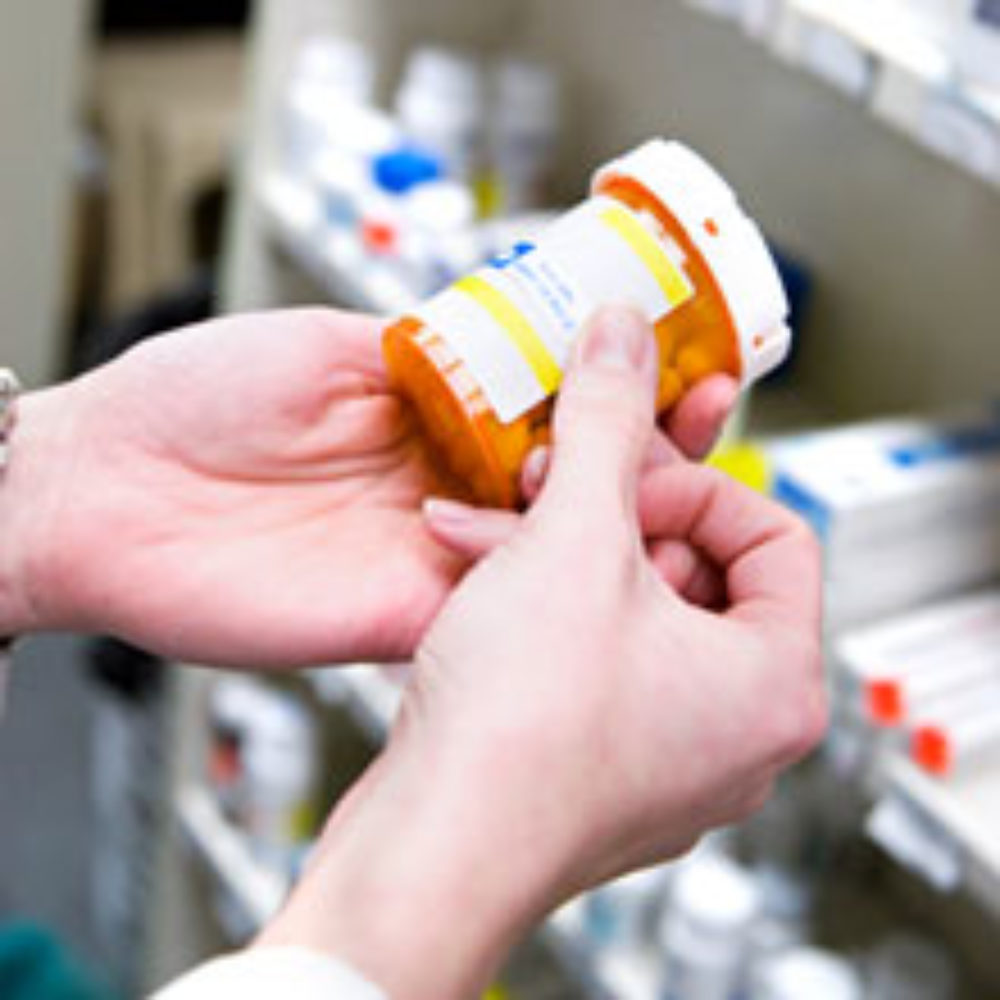 The osteoporosis drug Fosamax, which is designed to strengthen bones and reduce the risk of fractures, has been linked to osteonecrosis of the jaw, which involves deterioration and death of the jaw bone. It has also been associated with osteonecrosis of the shoulder, osteonecrosis of the knee, osteonecrosis of the hip and a possible risk of low-impact femur fractures
STATUS OF FOSAMAX LITIGATION: Several thousand Fosamax lawsuits have been filed against in Merck in recent years, alleging that the drug maker failed to provide adequate warnings about the potential side effects of the long-term use of the drug. Following Fosamax settlements and recent developments in the litigation, new cases are no longer being accepted by most product liability lawyers.
OVERVIEW: Fosamax (alendronate sodium) was approved by the FDA for the treatment of osteoporosis in October 1995. The drug is manufactured by Merck & Co., generating annual sales of over $3 billion before it became available as a generic in 2008.
Did You Know?
Millions of Philips CPAP Machines Recalled
Philips DreamStation, CPAP and BiPAP machines sold in recent years may pose a risk of cancer, lung damage and other injuries.
Almost 20 million people have used Fosamax, which belongs to a class of drugs known as bisphosphonates. The drug works by killing osteoclast cells, which break down bone tissue. This strengthens bones and reduces the risk of long bone fractures in patients with osteoporosis.
However, Fosamax has a very long half-life, which means that it remains in the body for years. As a result, the long-term use could lead to permanent decay (osteonecrosis) of the bone in the jaw, hip, shoulder or knee as a side effect of Fosamax.
 
OSTEONECROSIS OF THE JAW: One of the more painful and debilitating side effects of Fosamax is osteonecrosis of the jaw, also known as ONJ or dead jaw. The link between the use of bisphosphonates and the deterioration of the jaw bone has been known for at least five years, yet Merck failed to adequately warn millions of patients about the potential side effect.
Osteonecrosis of the jaw is a rare but serious disease which can ultimately lead to surgery to permanently remove portions of the jaw. Symptoms of jaw necrosis could include pain in the jaw, swelling or infection of the gums, exposed bone inside the mouth and loose teeth or toothaches.
Individuals using Fosamax who undergo dental surgery, such as tooth extractions, are more at risk for developing osteonecrosis of the jaw. Their gums do not heal, leading to infection and exposed jaw bone.
HIP NECROSIS – SHOULDER NECROSIS – KNEE NECROSIS: On September 15, 2008, the Journal of Rheumatology released a study in which Canadian researchers evaluated osteonecrosis side effects by looking at about 88,000 health records from 1996 through 2003.
The use of bisphosphonates like Fosamax was found to increase the risk of bone necrosis nearly three times. In addition to the jaw, Fosamax side effects were linked to osteonecrosis of the shoulder, osteonecrosis of the hip and osteonecrosis of the knee. This could result in severe pain and problems with mobility.
FOSAMAX FEMUR FRACTURES: A number of individuals have reported suffering rare and unexplained femur fractures on Fosamax, which can occur after no apparent trauma.
A study published in the May/June 2008 issue of the Journal of Orthopedic Trauma found a pattern of femur fractures among Fosamax users that was 98% specific to the osteoporosis drug, involving low-energy fractures that were typically caused by falls from a standing height or less. The study also found that the average duration of Fosamax use was longer among those who had signs of these specific femur fractures than those who did not.
In addition, a Fosamax fracture case study published in September 2009, in the Journal of Bone and Mineral Research examined a patient suffering from rheumatoid arthritis with multiple risks for bone fractures who took Fosamax for eight years and developed femur fractures. The report found that the patient had an imbalance between bone resorption and bone formation at the site of a rare femur fracture known as a spontaneous bilateral subtrochanteric/diaphyseal fracture, which suggested a possible connection to the osteoporosis drug.
In 2011, new Fosamax warnings were added about the risk of atypical femur fractures.
FOSAMAX ESOPHAGEAL CANCER SIDE EFFECTS: Use of Fosamax has also been linked to an increased risk of esphageal cancer, when compared to individuals who used other bisphosphonate medications, such as Actonel or Boniva, as well as to the population at large.
According to a 2012 study presented at a meeting of the American Society of Clinical Oncology in Chicago, users of Fosamax appeared to be more than six times more likely to develop cancer of the esophagus, accounting for 96 of the 128 cases of esophagus cancer identified among adverse event reports submitted to the FDA involving individuals who developed the cancer while taking any bisphosphonate medication.
Vicki

April 13, 2023 at 4:52 pm

I was on fosamax for 2 years, my tight femur fractured along with jaw bone disappearing.

Deborah

August 23, 2022 at 8:10 am

I just stopped Fosamex after a year and a half. I started on Prolia after which (approximately 1 week), I developed, in succession, mouth sores and skin flaps, actinic cheilitis, and shingles. My doctor then switched me to Fosamex, but the skin sores and warts persisted. After treating the AC with fluorouracil, it left and then returned. A short time later my dentist found a cracked tooth. I have [Show More]I just stopped Fosamex after a year and a half. I started on Prolia after which (approximately 1 week), I developed, in succession, mouth sores and skin flaps, actinic cheilitis, and shingles. My doctor then switched me to Fosamex, but the skin sores and warts persisted. After treating the AC with fluorouracil, it left and then returned. A short time later my dentist found a cracked tooth. I have always been prided on my strong teeth. These biphosphates drugs are dangerous and yet doctors refuse to accept that they are connected to these issues.

Kristi

May 19, 2022 at 10:27 am

I have had 6 fractures and teeth crumbling due to this drug! It's side effects have cost me plenty including my self esteem as my teeth at 49 are falling out of my head! They should still be paying for the damage done!

Virginia

February 11, 2022 at 9:29 am

I had a bone Density test done and they said I had Osteoporosis on my left side and Osteopenia on my right side. The doctor prescribed 70mg of Fosamax once a week for 12 weeks. After the 12th week I started to feel excruciating pain in my right femur and hip. I can't hardly walk without support of some kind. When I do walk I feel like my femur bone is going to break. I reported this to my docto[Show More]I had a bone Density test done and they said I had Osteoporosis on my left side and Osteopenia on my right side. The doctor prescribed 70mg of Fosamax once a week for 12 weeks. After the 12th week I started to feel excruciating pain in my right femur and hip. I can't hardly walk without support of some kind. When I do walk I feel like my femur bone is going to break. I reported this to my doctor and he IMMEDIATELY took me off of the medication. Does anyone know a good lawyer that can help me get compensation from Merck. They should have had all the warnings of side effects on their medication but failed to do so. Please can someone help all of us that are affected by this medication.

PAM

January 31, 2022 at 3:31 pm

Any new updates as of Jan. 2022? This class action has been going on since 2010. I already gave a deposition 2 years ago and have heard nothing . Are they just waiting for everyone to die? Merck get away with everything while people suffer. The usual here.

Toni

January 12, 2022 at 4:47 pm

It's 2022, has anyone noticed any new class action lawsuits. I've read about pass lawsuits an award for 27 million I believe was granted. What about all of us today with the same issues. We are suffering and what are we suppose to do? Does anyone have an attorney? I noticed most Law Firms are no longer acknowledging any new clients? Does anyone have anything to add or a Law Firm in place we coul[Show More]It's 2022, has anyone noticed any new class action lawsuits. I've read about pass lawsuits an award for 27 million I believe was granted. What about all of us today with the same issues. We are suffering and what are we suppose to do? Does anyone have an attorney? I noticed most Law Firms are no longer acknowledging any new clients? Does anyone have anything to add or a Law Firm in place we could join in on?

Deborah

November 28, 2021 at 8:56 pm

Bad headaches after 2 months. Headaches started off immediately but only lasted a short time and were tolerable. At about the 8th weekly dose, headache was approaching migraine and lasted for 2 days so far. Will ask doc for a replacement. Also took one shot of Prolia and HPV, Shingles and Actinic Cheilitis followed. Evidently it suppresses immune system and everything comes out of hiding!!!

angela

June 25, 2019 at 9:25 pm

In 2019 was told after my bone density test I was diagnosed with osteopenia. I just turned 54 and after a few weekly doses I started having foo,t back, and hip issues. This was a huge upset as I needed those 40 min walks a day to help keep my diabetes under control. I barely get around without holding onto something, afraid something may break at any given time sleep is impossible walking hurts a[Show More]In 2019 was told after my bone density test I was diagnosed with osteopenia. I just turned 54 and after a few weekly doses I started having foo,t back, and hip issues. This was a huge upset as I needed those 40 min walks a day to help keep my diabetes under control. I barely get around without holding onto something, afraid something may break at any given time sleep is impossible walking hurts and all because of this medication. Lost several teeth from bone loss very quickly after taking.

Janice

March 22, 2019 at 9:38 pm

2014 I was diagnosed with osteoporosis, after an ultrasound was taken of my fractured spine, due to a fall. My physician prescribed alendronate to help. 2017, day after Christmas, I came home from work, walked in my front door and crumbled painfully to the kitchen floor. I had emergency surgery on a severly fractured femur, which required insertion of a metal rod inside my thigh down to my knee[Show More]2014 I was diagnosed with osteoporosis, after an ultrasound was taken of my fractured spine, due to a fall. My physician prescribed alendronate to help. 2017, day after Christmas, I came home from work, walked in my front door and crumbled painfully to the kitchen floor. I had emergency surgery on a severly fractured femur, which required insertion of a metal rod inside my thigh down to my knee,due to the severity of the fractures. Here I am now, recovering just a little over a year later, from yet another emergency operation to remove that rod, and now I have an implant and total hip revision. Worse yet, all my molars are gone, can't chew anymore. All thanks to this damn drug.

Donetta

November 25, 2017 at 1:48 pm

After have bone density tests in 2017 my reports came back I had a 30% Loss overall. I was prescribed alendronate sodium 70 mg once per week Tab I am 66. After starting the fosamax; first tablet; within hours I noticed my joints muscles and tendons were affected (painful) beyond what I could make myself understand much less anyone else: my husband watched me curl up in bed in agony; unable to[Show More]After have bone density tests in 2017 my reports came back I had a 30% Loss overall. I was prescribed alendronate sodium 70 mg once per week Tab I am 66. After starting the fosamax; first tablet; within hours I noticed my joints muscles and tendons were affected (painful) beyond what I could make myself understand much less anyone else: my husband watched me curl up in bed in agony; unable to stand- just groan- I let a week go by hoping this was a fluke—-the same thing happened. I've had two of the pills and I cannot imagine worse pain. I felt I swallowed poison. Every cell in my body Reacted to this horrible so-called medicine. I will never let another of those poisonous pills touch my lips. I called my rhuemotologist who prescribed and I was told to quit taking and go to urgent care for my pain... I have an extreme high tolerance to pain. Fosamex is poison:

Bee

July 22, 2017 at 4:48 pm

Was on Fosamax in the 90's. Developed a bone spur on the bottom of my foot. Painful to walk. Had it removed. Was off Fosamax for a few years but started to have bone fractures. So I went back on it. Got a bone spur in my sinus cavity! Because I have allergies I was in severe pain due to the spur. Had that removed about 4 years ago. The surgeon was reluctant to operate because I had been g[Show More]Was on Fosamax in the 90's. Developed a bone spur on the bottom of my foot. Painful to walk. Had it removed. Was off Fosamax for a few years but started to have bone fractures. So I went back on it. Got a bone spur in my sinus cavity! Because I have allergies I was in severe pain due to the spur. Had that removed about 4 years ago. The surgeon was reluctant to operate because I had been given an infusion of Fosamax a few months earlier. He said that the manufacturer does not include the infusion form of it in their warnings but that it DOES cause the bone growth problems. He removed it anyway. No choice. Still on Fosamax. Bone spur is back. Will be getting another x-ray to find out if it's a spur or "crazy bone". May start weight lifting instead of this damnable drug!

Morphes

March 19, 2017 at 2:47 am

My doctor prescribed this medication. I purchased the medication and thought how can this drug help bone growth. Started my research and placed it in the trash. I will take my calcium and D3.

Maryann

November 30, 2016 at 11:10 am

I also have neck and shoulder pain ,knee and right side of the jaw when I take 70mg of alendronate once a week with two hours I have a migrane does anyone out also get the migranes after taking the med?

Diana

October 18, 2016 at 2:50 pm

Merck, Merck, Merck. Give a cheer for destroying women's lives. Enjoy that money Merck. That is all you care about. Trying to dismiss lawsuits based on lack of a warning label issue. You know the benefits you know the risks. No judge based in New Jersey will dare oppose giant Merck no matter what has transpired

margaret

May 31, 2015 at 8:03 pm

I have been on fosamax, acetonel, then Boniva injections I have been getting the injections for years. I ended up with bone spurs in both shoulders, both hips and I think my back. I had major shoulder surgery on my right shoulder the bone spur sawed my rotator cuff almost in half, I lost my job could not lift my arm or go back to work for a year. I take pain a d muscle relaxers to get through the [Show More]I have been on fosamax, acetonel, then Boniva injections I have been getting the injections for years. I ended up with bone spurs in both shoulders, both hips and I think my back. I had major shoulder surgery on my right shoulder the bone spur sawed my rotator cuff almost in half, I lost my job could not lift my arm or go back to work for a year. I take pain a d muscle relaxers to get through the night the pain is so severe. It's much worse when it is cold or raining. I finally told my doctor this has to be related I told him no more. I am 62 and tired of living in pain 2 years ago I walked on a regular basis, I can't t now because the more I walk the more I hurt.

Judith

April 14, 2015 at 10:22 pm

I have been taking Alendronate 70 mg tabs about two years. My teeth began to loosen about 11 months ago and one tooth on the right side loosened enough to pull out without tools. All the rest are rapidly loosening, with my right eye-tooth being the next ready to fall out. I was told by Instructing dentist at Baylor Dental School, that they could do nothing for me, as there was not enough bone r[Show More]I have been taking Alendronate 70 mg tabs about two years. My teeth began to loosen about 11 months ago and one tooth on the right side loosened enough to pull out without tools. All the rest are rapidly loosening, with my right eye-tooth being the next ready to fall out. I was told by Instructing dentist at Baylor Dental School, that they could do nothing for me, as there was not enough bone ridge to fit me with dentures if they pulled my teeth. I am 74 and was told because I am in a wheel chair that was making my knees and hips hurt all the time. But that does not cause the intense pain I feel in my collar bone and shoulder. I have been experiencing the joint and shoulder pain over the past 8 months and the loosening of my teeth have changed rapidly during that same time. I live on a fixed income and am presently trying to locate a dentist that will treat me and find a solution and come close to what I can afford. If there is any lawsuit that I could participate in, I have doctors that can provide my medical history quickly. I would appreciate any assistance you could provide me. Thank you.

Mary

October 4, 2014 at 5:37 pm

I have been on Boniva and then Fosamax/Alendronate for years! In 2005 I had a total hip replacement as the top of the femur had just shaved and disintegrated. In 2010 I had to have my right one done with same symptoms/issues. The last day of August I fractured my pelvis just by walking. I started reading today for other information and was astounded to read and find out about all this! Could [Show More]I have been on Boniva and then Fosamax/Alendronate for years! In 2005 I had a total hip replacement as the top of the femur had just shaved and disintegrated. In 2010 I had to have my right one done with same symptoms/issues. The last day of August I fractured my pelvis just by walking. I started reading today for other information and was astounded to read and find out about all this! Could the Fosamax have destroyed my hips/femurs and my pelvis? Any ideas anyone?

Chaya

August 8, 2014 at 3:56 pm

In my opinion everyone is missing the boat here. It isn't just femurs that "shatter." And the Europeans are correct: it isn't whether they shatter in 2 or 3 or 4 or 5 or more pieces. We hear a lot about femurs because those are the bones most often stressed accidentally by walking, jumping, and so on. My dear friend underwent treatment with Fosamax years ago. She took it faithfully. Last [Show More]In my opinion everyone is missing the boat here. It isn't just femurs that "shatter." And the Europeans are correct: it isn't whether they shatter in 2 or 3 or 4 or 5 or more pieces. We hear a lot about femurs because those are the bones most often stressed accidentally by walking, jumping, and so on. My dear friend underwent treatment with Fosamax years ago. She took it faithfully. Last month she went on a bike ride and fell from her bike. At age 60, this is what happened: her skull, pelvis, and ribs were shattered. SHATTERED. She died that day. It isn't just the femurs that are endangered. It's all the bones.

Cindy

January 17, 2014 at 3:11 am

I first was on Boniva for about a year. Then my doctor put me on alendronate 70mg for approximately 2 years. I felt some pain in my right leg about 2 months before my right femur broke. I was out and had just collapsed to floor. This happened when I was 55 and I am now 58 and still in pain. I had worked with lawyers for two years. My litigation went to the high court with a mass litigation. They v[Show More]I first was on Boniva for about a year. Then my doctor put me on alendronate 70mg for approximately 2 years. I felt some pain in my right leg about 2 months before my right femur broke. I was out and had just collapsed to floor. This happened when I was 55 and I am now 58 and still in pain. I had worked with lawyers for two years. My litigation went to the high court with a mass litigation. They voted 5-4 in favor of Merck. If I would have not been in the generic brand of fosomax they would have voted in favor. This is such a shame. I thought I was taking a medicine to help my bones and it ended up hurting me for life. There should be a way that Merck can get the blame.

Crystal

January 8, 2014 at 8:29 pm

I started Alendronate NA 70 mg once a week my whole body hurt really bad the first week I took it but after third day I wasn't hurting. Then I took it 2nd week and I ended up in the hospital with chest pain so bad I thought I was having a heart attack. May I remind you I was only 30 years old and the reason I was taking this med is to keep my bones healthy due to full hest. Now I have a 5,000 d[Show More]I started Alendronate NA 70 mg once a week my whole body hurt really bad the first week I took it but after third day I wasn't hurting. Then I took it 2nd week and I ended up in the hospital with chest pain so bad I thought I was having a heart attack. May I remind you I was only 30 years old and the reason I was taking this med is to keep my bones healthy due to full hest. Now I have a 5,000 doller bill because the docters didn't know what was wrong. I guess I would like to know did anyone else expirance this type of effect from this drug?

carolyn

August 25, 2013 at 1:41 am

i have two femur fractures one in 2009 and in 2010. i do have a lawyer. i think it is a shame that merck would dp this and not take the blame. i have been in pain for abount 4 years and i them afriad all the time that i will get dead jaw or heart problems and breast cancer last year So i hope that they merck will take the blame carolyn of nj

Ed

August 23, 2013 at 7:27 am

i was taking fosamax for ostoprosis in mjy arms. i had taken about 1 1/2 years. i noticed one day that there was a bump on my right lower part of my mandible. i thought it may be a pimple or something. i noitice it moving around, so odd, that it moved up my righg jaw, down and back up my left jaw but then settled in the right side of my jaw and started swelling up. it swelled up big as a golf[Show More]i was taking fosamax for ostoprosis in mjy arms. i had taken about 1 1/2 years. i noticed one day that there was a bump on my right lower part of my mandible. i thought it may be a pimple or something. i noitice it moving around, so odd, that it moved up my righg jaw, down and back up my left jaw but then settled in the right side of my jaw and started swelling up. it swelled up big as a golf ball and so sore...i couldnt get it to break open to get the stuff off it. i went to the doctor and he gave me some antibiotics that didnt do a thing. i took a shaver and put some shave cream on the swelled up part that was stretching the skin so tight and hurt like hell. i would shave it off just a little every time about 5-6 times a day. i couldlnt stand it much more than that. about the third i was shaving it off i noticed a small puss coming out. i knew i had broke thru to the inside. i caught my breath and placed my fingers on both size and squeezed!! i saw stars when i squeezed. pus mixed with blood went all over the place. went all over the mirror and all over the vanity. it felt so much better to get that pressure off. i thought it would start to heal. \\\"WRONG\\\". during all this time i had contacted my doctor in Little Rock VA. i had went down there and showed them what i had. the diddnt know what it was and tried to take samples to look at...couldnt do that either. they gave me some strong antibiotics and come back cause they were going to research it. well i want back and i had been looking on the computer and i had come up with Osteomyelitis or something like that and that is exactly what they came up with. they told me to keep taking the strong antibiotics fro another week and see if it heals it. well, it didnt, actually the puss draining constantly was terrible. it was old yellow smelly pus. i had to wear a towel around my neck to soak up the pus that was draining out. after that didnt work, the Eye Nose and throat doctor told me we had to take out the teeth and then drill out the infection in the bone when my gums healed a bit. they drilled it out and i finally started healing. all together it took about 8 months from beginning to end of that one. it wasnt 2 months after they done surgery on that one that my left mandible started swelling up...so they just done surgery to take the infection out. it took at least a 1 1/2 years from start to finish to get over this. i have two big holes in my jaw now but they do have skin over them. i was lucky there and if they had not done surgery i would have had open healed holes in my jaw. i dont know if i will get any restitution from Merk but at least i tried with my lawyers. i was one of the first couple hundred to file lawsuits. my surgeries were covered by the VA but i went thru some bad pain that year and half. they should at least pay for my time that i had to nurse these infections. Merk originally did not put on the warning labels that it could cause infections cause they had some infections when they were using the experimental drug but never told anyone that it could cause problems. i think at least they pay us for our pain and suffering.

Sandra

August 23, 2012 at 6:52 pm

I was on Fosamax for over 10 years as I fractured my spine and had severe Osteoporosis. I was never informed that Fosamax could effect any dental work. I was then given an infusion once a year and unfortunately had to have some dental extractions. I had a front tooth removed 18 months ago and the socket has never healed up. Unfortunately now my denture is rubbing on the gums making them so painful[Show More]I was on Fosamax for over 10 years as I fractured my spine and had severe Osteoporosis. I was never informed that Fosamax could effect any dental work. I was then given an infusion once a year and unfortunately had to have some dental extractions. I had a front tooth removed 18 months ago and the socket has never healed up. Unfortunately now my denture is rubbing on the gums making them so painful. Has anyone any comments. I live in the UK

mary

May 2, 2012 at 4:31 pm

Since Fosamax has lawsuits against it. What should be taken for osteopenia?

Kathaleen

March 12, 2012 at 8:55 pm

I started taking Alendronate 70 mg./week in Dec.2011. By mid January 2012 I started having my blood pressure get out of control.I have been on blood pressure meds for years but,it was controlled.Now on a daily basis,it gets up in the range of 170/94 and at times even higher. I have had my lisinopril increased from 20 to 30 mg,I have been started on Norvasc 5 mg which has been increased to 10 mg la[Show More]I started taking Alendronate 70 mg./week in Dec.2011. By mid January 2012 I started having my blood pressure get out of control.I have been on blood pressure meds for years but,it was controlled.Now on a daily basis,it gets up in the range of 170/94 and at times even higher. I have had my lisinopril increased from 20 to 30 mg,I have been started on Norvasc 5 mg which has been increased to 10 mg last week,and am now being referred to a Cardiologist.My research has shown that this is a fairly common problem (side effect) of Fosamax or the generic equivalent,Alendronate. I have stopped the alendronate. Any ideas?

Tina

May 16, 2011 at 11:17 pm

Has anyone heard about Fosamax causing Myelodysplastic pre cancer? My Mom took this drug for two years and developed this illness shortly after stopping use of Fosamax and curious if there may be a connection.

Mary

May 11, 2011 at 12:22 am

I started taking 10mg Fosamax in Dec 2000 then switched to 70mg(weekly) 9 months later. Since 2006, I have experienced strange stress fractures on the top part of my feet NINE TIMES! The doctors, including a podiatrist, are all puzzled and cannot help me. Now I have to shuffle my feet when I walk. Even my parents walk faster than me! I feel like I'm 90 years old when I'm only 46! In 2007 [Show More]I started taking 10mg Fosamax in Dec 2000 then switched to 70mg(weekly) 9 months later. Since 2006, I have experienced strange stress fractures on the top part of my feet NINE TIMES! The doctors, including a podiatrist, are all puzzled and cannot help me. Now I have to shuffle my feet when I walk. Even my parents walk faster than me! I feel like I'm 90 years old when I'm only 46! In 2007 I started having knee pains but was told it was arthritis. The pain worsened to include my hip area. In 2008 I had stress fracture on the side of my hand below the pinky. I began my research when I saw a Fosamax lawsuit commercial. Who knew?! Afterall, I trusted my doctors and have had at least 7 Bone Dexa scans since 2000 and was told they were "borderline" but have improved the last few years. However, my Bone Dexa scans usually do not include hands and feet. So far I'm not aware of any serious problems with my femur, jaw, or shoulder, but I'm not ruling them out just yet. I'm wondering if anyone else has experienced any problems with their hands and feet.

Kathleen

February 23, 2011 at 1:41 am

I have been taking Fosamax for about five years now. It is 70mg. The last few months I have been getting tooth aches on the left side of my jaw. I have had my teeth checked twice and can't find a thing wrong with them. It is now one tooth but the whole side. I don't know if this is related or not but Dr. don't seem to know what is wrong. I have just developed pain in my left foot, so bad it i[Show More]I have been taking Fosamax for about five years now. It is 70mg. The last few months I have been getting tooth aches on the left side of my jaw. I have had my teeth checked twice and can't find a thing wrong with them. It is now one tooth but the whole side. I don't know if this is related or not but Dr. don't seem to know what is wrong. I have just developed pain in my left foot, so bad it is hard to walk. I don't know if any of this is related. I just got one the site and started reading tonight.

Kenr55

January 24, 2011 at 4:16 pm

I too took Fosamax for a couple of years last decade. But fortunately I was not as compliant as most users - many times I forgot to take the once a week dose and would skip them, taking them when I could remember. It worked out. But at the time I do remember additional bone pain, but since I've been diagnosed with Arthritis and all that - like most of you on here - I just chalked up all that [Show More]I too took Fosamax for a couple of years last decade. But fortunately I was not as compliant as most users - many times I forgot to take the once a week dose and would skip them, taking them when I could remember. It worked out. But at the time I do remember additional bone pain, but since I've been diagnosed with Arthritis and all that - like most of you on here - I just chalked up all that extra pain, just an increase in the seriousness of the arthritis - that's all. But thinking about it retrospectively, I wonder if any of my problems were an effect of this medicine. Why? I have had additional pain in area around both knees and in my shoulders and jawbone. And I wonder is they are from Fosamax. This week I'll be getting a Bone Scan - and I'll find out where and how much bone is growing (or not growing) - an evaluation of my bones to see where I currently have inflamation - a large amount according to some recent blood work. My last Bone Scan was back in April 2004, so the results on this newer one will be very interesting to see - see what changes have occurred 7 years. Should be interesting, very interesting....

Wanda

January 15, 2011 at 7:58 pm

Wow I did not know that Fosamax was causing all of these side effects. I took fosamax beginning late 90's for a lot of years. Have developed problems with my jaw to the point that at the present time it makes it very uncomfortable to even sleep on my sides. Wow. I also experienced many muscle pains, etc.. Incredible, I am probably one of those victims. This is very scary

lynda

December 30, 2010 at 12:10 am

My family doctor even checked me for scurvy. My son did some reseach online and found out about actonel and I had to inform my dentist and my family physician.I am in excruciating pain and I now have 14 bone marrow implants in my jaw!!!!! Some days I can hardly move. Something has to be done! They are still prescribing this...the next person to feel like this could be your mother, wife,daughter[Show More]My family doctor even checked me for scurvy. My son did some reseach online and found out about actonel and I had to inform my dentist and my family physician.I am in excruciating pain and I now have 14 bone marrow implants in my jaw!!!!! Some days I can hardly move. Something has to be done! They are still prescribing this...the next person to feel like this could be your mother, wife,daughter,sister or even your friend. It infuriates me when I see fliers in my doctors offices. L.B.P.

Pamela

July 20, 2010 at 9:37 pm

OMG, I came to this site today because my hip and thigh are hurting so much and I wanted to see if there was anything new on Fosamax. I haven't checked since 2008. I began Fosamax in 2004 and finally got off it this March 2010. I now believe it was too late. I have had surgery on both shoulders, I now have bone spurs on my knee and it hurts . I think I will look into the law suit and recomme[Show More]OMG, I came to this site today because my hip and thigh are hurting so much and I wanted to see if there was anything new on Fosamax. I haven't checked since 2008. I began Fosamax in 2004 and finally got off it this March 2010. I now believe it was too late. I have had surgery on both shoulders, I now have bone spurs on my knee and it hurts . I think I will look into the law suit and recommend Fosomax not be taken.

Annie

July 13, 2010 at 5:46 am

Before taking alendronate I was in perfect health. I took alendronate 35 mg 1 x weekly from 2/07 to 6/10, for osteopenia. I have developed atrophic gastritis and an ulcer. I have lost about 15 pounds due to the lack of absorbtion/nutrients of the food. I eat I am certain that the alendronate gave me this problem. I have cramps in my legs and feet (throughout the day and night), I also have r[Show More]Before taking alendronate I was in perfect health. I took alendronate 35 mg 1 x weekly from 2/07 to 6/10, for osteopenia. I have developed atrophic gastritis and an ulcer. I have lost about 15 pounds due to the lack of absorbtion/nutrients of the food. I eat I am certain that the alendronate gave me this problem. I have cramps in my legs and feet (throughout the day and night), I also have receding gums (not sure if there is an association with the cramps and the gums). I would like to hear from other who have been given this diagnosis as a result of the drug. If I had know that it would have caused this I would never have taken it!!!!

ELAINE

May 23, 2010 at 4:51 pm

I TOOK FOSAMAX FOR 7 YEARS..AFTER HAVING A TOOTH EXTRACTED MY SOCKET WOULD NOT HEAL. I HAD 30 HYPER-BARIC OXYGEN TREATMENTS...I WAS THEN FOUND TO HAVE DEAD JAW BONE THAT IS ALSO FRACTURED. I CANNOT HAVE ANY MORE TEETH PULLED...THEY HAVE TO BE CUT OFF AT GUM LINE AND LEFT TO ROT OUT....I AM ON PENICILLIN EVERY 4 HOURS FOR LIFE. 2 WEEKS ON AND TWO WEEKS OFF FOR INFECTION. I WAS DIANOSDED BY TWO D[Show More]I TOOK FOSAMAX FOR 7 YEARS..AFTER HAVING A TOOTH EXTRACTED MY SOCKET WOULD NOT HEAL. I HAD 30 HYPER-BARIC OXYGEN TREATMENTS...I WAS THEN FOUND TO HAVE DEAD JAW BONE THAT IS ALSO FRACTURED. I CANNOT HAVE ANY MORE TEETH PULLED...THEY HAVE TO BE CUT OFF AT GUM LINE AND LEFT TO ROT OUT....I AM ON PENICILLIN EVERY 4 HOURS FOR LIFE. 2 WEEKS ON AND TWO WEEKS OFF FOR INFECTION. I WAS DIANOSDED BY TWO DIFFERENT ORAL SURGEONS. FOSAMAX HAS RUINED MY LIFE.

Diane

April 10, 2010 at 8:19 pm

I had complained to my doctor about a ache in my right leg, she took xrays and made an appointment for a arthritic doctor. The pain just got greater and I went to see her again and she said I had to just wait. Well walking my right femour broke and that was on Dec 2008 and I have had it pinned but I have great pain in my other leg as well as my collar bone. I have stopped taking the generic fos[Show More]I had complained to my doctor about a ache in my right leg, she took xrays and made an appointment for a arthritic doctor. The pain just got greater and I went to see her again and she said I had to just wait. Well walking my right femour broke and that was on Dec 2008 and I have had it pinned but I have great pain in my other leg as well as my collar bone. I have stopped taking the generic fosamax since March 18 but am not sure what to do now.

Erica

April 4, 2010 at 10:31 pm

I too went to my primary care doctor to voice my concerns about my overall health. I was basically made to feel like it was all in my head. Now I know that my joint pain, cracked teeth, upset stomach, and problems strengthening the bone is due to Fosamax.

Irene

March 6, 2009 at 12:33 pm

I've been taking Fosamax for almost two years. Last November the MRI test showed the arthritis AND necrosis in my left knee. When I asked my ostheopath if my severe pain in both knees could be attributed to the Fosamax treatment he firmly denied it, telling me that my problems are connected to my ostheoarthritis but not Fosamax. After doing some research of reputable sites like FDA and WebMD I'm[Show More]I've been taking Fosamax for almost two years. Last November the MRI test showed the arthritis AND necrosis in my left knee. When I asked my ostheopath if my severe pain in both knees could be attributed to the Fosamax treatment he firmly denied it, telling me that my problems are connected to my ostheoarthritis but not Fosamax. After doing some research of reputable sites like FDA and WebMD I'm convinced that my sufferings are due to the Fosamax treatment. I also had frequent phantom smells during the last few months. They completely disappeared after I, against my doctors advice, discontinued using this drug.

Court Allows Fosamax Lawsuit Involving Under 3 Years of Use to Continue : AboutLawsuits.com

September 16, 2008 at 5:36 pm

[...] week, the judge overseeing the federal Fosamax litigation denied a motion for summary judgment filed by lawyers for Merck & Co. to dismiss a lawsuit [...]
"*" indicates required fields