Many Women Do Not Get Crucial Ovarian Cancer Surgery: Study
June 17, 2016
By: Irvin Jackson
Nearly 1-in-5 women with ovarian cancer do not receive surgical treatments that could extend their lives, according to the findings of a new study. 
Researchers from the University of Pennsylvania found that a lack of surgical treatment significantly worsened the survival rates for women with ovarian cancer, and that the elderly and African American women were disproportionately less likely to receive such treatment. The findings were published last month in the medical journal Gynecologic Oncology.
The study looked at cases of epithelial ovarian cancer reported to the National Cancer Database from between 2003 and 2011. The researchers looked at the types of treatment the women received, survival data, and reasons for non-surgical treatment and other factors.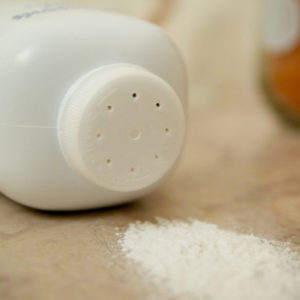 According to the findings, only 172,687 out of 210,667 women with ovarian cancer received surgical treatment, meaning that about 18% of the women did not. African American women, the uninsured, and patients older than 75 with stage III or IV ovarian cancer were more likely not to undergo surgical treatment. The researchers found that the reason for non-surgical treatment was unclear in 80% of untreated cases.
"These patients experienced significantly worsened survival," the researchers warned. "Prospective investigation is needed to determine how often apparent deviation from best-practices guidelines is clinically appropriate. Non-surgically treated patients may be at risk for poor access to gynecologic oncology care and deserve further study."
The National Cancer Institute reports that in 2015 there were an estimated 21,290 new cases of ovarian cancer in the United States, with approximately 14,180 ovarian cancer deaths. Only an estimated 45.6% of women diagnosed with ovarian cancer live longer than five years once diagnosed, but treatment options and early diagnosis can play an important factor in quality of life.
Talcum Powder Ovarian Cancer Risks
The findings come amid increasing awareness over the past year about the potential link between ovarian cancer and talcum powder used by millions of women in recent decades for feminine hygiene.
Amid studies suggesting that talc contained in the popular products may migrate through the vagina and increase the risk of cancer, Johnson & Johnson currently faces more than 2,000 Baby Powder lawsuits and Shower-to-Shower lawsuits brought by women and families throughout the United States, alleging that inadequate warnings were provided.
Evidence presented at recent trials included company documents that suggested Johnson & Johnson was aware of the potential link between talcum powder and ovarian cancer since the 1970s. However, even as recently as 1992, some documents indicate that the company specifically targeted sales towards women who were high users of talcum powder, without ever warning them of the possible cancer risks.
"*" indicates required fields