Study Highlights Birth Defect Risk with Oxycontin, Vicodin, Other Opioids
September 12, 2013
By: Irvin Jackson
When pregnant women take certain opioid painkillers, such as OxyContin, morphine and Vicodin, they could be more than doubling the risk of giving birth to a child with severe neural tube birth defects like spina bifida, according to the findings of new research.  
A study funded by the U.S. Centers for Disease Control and Prevention (CDC) was published online this week by the medical journal Obstetrics and Gynecology, indicating that women who use powerful painkillers known as opioids may face a 2.2-fold increased risk of having a child with a birth defect.
Researchers determined that side effects of pregnancy use of Oxycontin, Vicodin and other opioids was associated with an overall modest increase in the risk of neural tube defects, but did not make a causal connection.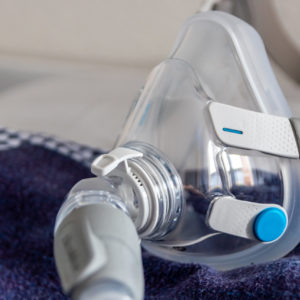 Did You Know?
Millions of Philips CPAP Machines Recalled
Philips DreamStation, CPAP and BiPAP machines sold in recent years may pose a risk of cancer, lung damage and other injuries.
Learn More
The study involved an evaluation of data from 1998 to 2010 from the Slone Epidemiology Center Birth Defects Study, which is ongoing. They interviewed more than 7,400 mothers, about 305 of whom had given birth to children with neural tube defects.
What they found was that just under 4% of mothers who gave birth to children with neural tube defects reported having taken opioids, compared with 1.6% of mothers who gave birth to a child without malformations. The researchers concluded that the use of opioids would result in 5.9 children born with neural tube defects out of every 10,000 live births.
Neural tube defects are one of the most common types of birth defects, affecting about one in every 1,000 births in the U.S. They are characterized by a hole in the spinal cord or brain because the neural tube does not close completely. This can result in defects that include spina bifida, and brain malformations that may result in parts of the brain missing or protruding from the skull.
Opioid Abuse at "Epidemic" Levels
The study comes as the medical community continues to express concern about the overuse and abuse of opioids. Painkiller overdoses have become a leading killer in the United States, resulting in more deaths than illegal narcotics and auto accidents. 
A recent poll found that about 10% of all Americans admitted to abusing prescription drugs, with 25% of those admitting that they did so to get high.
Last year, a report released by the U.S. Centers for Disease Control and Prevention (CDC) named prescription painkiller overdoses a "U.S. epidemic." The report released in January 2012 detailed the increasing numbers of overdose deaths by opioid and narcotic painkillers. The report noted opioid painkillers were responsible for more deaths than cocaine and heroin combined since 2003.
Another more recent CDC report found that women are affected by prescription painkiller abuse more than men. In fact, overdose deaths among women are on the rise in the U.S. The CDC reported a 400% increase in overdose deaths caused by prescription pain medication among women since 1999.
This week the FDA issued new requirements for long-acting opioids, seeking to curb abuse. The new requirements include a boxed warning against chronic maternal use of long-acting or extended release opioids during pregnancy, due to the risk of Neonatal Opioid Withdrawal Syndrome (NOWS). NOWS occurs in newborns who have been exposed to opioid drugs while in utero. It may be life threatening for the newborn and is marked by poor feeding, rapid breathing, trembling and excessive or high-pitched crying.
"*" indicates required fields