Diabetes Drug Pancreatic Cancer Lawsuits Dismissed on Preemption Grounds
November 17, 2015
By: Irvin Jackson
A federal judge has granted a motion for summary judgment in the litigation over a group of popular diabetes drugs, including Byetta, Januvia, Janumet and Victoza, which will result in the dismissal of claims brought by former users who allege the medications caused them to develop pancreatic cancer. 
In an order (PDF) issued last week, U.S. District Judge Anthony Battaglia found that manufacturers of incretin mimetic diabetes drugs should be shielded from liability for failure to warn based on federal pre-emption, after determining that the FDA would not have approved label warnings about the pancreatic cancer risk.
The ruling may result in the dismissal of about 750 pancreatic cancer lawsuits filed by former users of Byetta, Januvia, Janumet and Victoza, which are currently centralized before Judge Battaglia as part of a federal multidistrict litigation (MDL).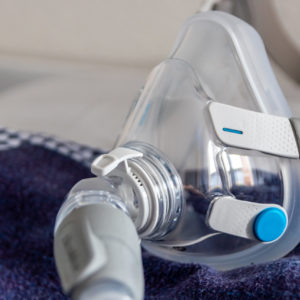 Did You Know?
Millions of Philips CPAP Machines Recalled
Philips DreamStation, CPAP and BiPAP machines sold in recent years may pose a risk of cancer, lung damage and other injuries.
Learn More
The determination that the state-court failure to warn claims are pre-empted by federal law may also result in the dismissal of hundreds of additional cases pending at the state court level. However, attorneys representing plaintiffs in the incretin mimetic diabetes drug litigation have indicated they plan to appeal the ruling.
Increatin Mimetic Diabetes Drug Litigation
Since August 2013, all product liability lawsuits filed in U.S. District Courts throughout the country involving individuals diagnosed with pancreatic cancer following use of an incretin mimetic diabetes drug have been consolidated before Judge Battaglia for coordinated handling, reducing the risk of duplicative discovery into common issues and avoiding contradictory pretrial rulings.
All of the complaints raise similar allegations that the makers of Byetta, Januvia, Janumet and Victoza, which are all part of the same class of medications, failed to adequately research the side effects of their drugs or warn users that they may face an increased risk of pancreatic cancer.
The litigation emerged after a number of studies linked side effects of Januvia, Janumet, Byetta and Victoza to an increased risk of pancreatitis, which plaintiffs allege leads to the development of pancreatic cancer in many cases.
In response to a motion for summary judgment filed by the drug manufacturers in August, Judge Battaglia found that the failure to warn claims are pre-empted based on his determination that the FDA would not have allowed the drug makers to make the warning label changes the plaintiffs argue should have been made.
The decision is based on a controversial 2009 Supreme Court ruling, known as Wyeth v. Levine, which many critics have suggested provides drug makers with insulation from liability for selling unreasonably dangerous and defective drugs if they can show that the FDA approved the medication or would have rejected a warning update, even if the pharmaceutical companies know the warnings are inadequate.
"The record establishes the FDA has specifically considered pancreatic cancer risk, commented publicly on the adequacy of drug labeling, and maintained its position that scientific evidence of a causal association between incretin mimetics and pancreatic cancer is indeterminate," Judge Battaglia said in his ruling. "Because an indeterminate causal association falls below the federal regulatory standards required for labeling changes, clear evidence exists that the FDA would have rejected a reference to pancreatic cancer in product labeling."
According to a report by the National Law Journal, lead counsel for the plaintiffs in the diabetes drug pancreatic cancer litigation have indicated they plan to appeal the ruling to the U.S. Court of Appeals for the Ninth Circuit, arguing that Judge Battaglia misinterpreted statements made by FDA officials.
Plaintiffs suggest that all the FDA did was reject a warning presented by the drug makers, but that does not mean the agency would have rejected a different stronger warning, pointing out that it is the manufacturer's responsibility to propose the warning information.
ANTHON

September 14, 2017 at 8:35 pm

It seems to me that the judge Anthony Batlugia has never resurched the medication or was paid off by the INCREATIN drug company he was to quick to make a ruling had he or one of his loved ones was got pancreatic cancer from one of these drugs it would have turned out a different riling us that suffer they brush off I thing My Batllugis needs to take one of his family members and look at his point[Show More]It seems to me that the judge Anthony Batlugia has never resurched the medication or was paid off by the INCREATIN drug company he was to quick to make a ruling had he or one of his loved ones was got pancreatic cancer from one of these drugs it would have turned out a different riling us that suffer they brush off I thing My Batllugis needs to take one of his family members and look at his point of an over all view of who is DIEING from BYETTA and the other INCREATINS
"*" indicates required fields