Use of Antipsychotics on Dementia Patients As "Chemical Restraints" Increased During Pandemic: Study
March 06, 2023
By: Martha Garcia
During the COVID-19 pandemic, the rates of antipsychotic drugs prescribed to sedate dementia patients skyrocketed, according to a new study which highlights concerns about inappropriate use of the medications as a form of "chemical restraint", especially in nursing homes and long-term care facilities.
In a report published in the medical journal JAMA Psychiatry, researchers warn that prescriptions for antipsychotics like Abilify and Zyprexa not only increased dramatically during the early days of the pandemic, but rates did not return to prior levels even after the acute phase of the pandemic was over.
Researchers suggest the pandemic conditions worsened mental and behavioral health, and psychological conditions for dementia patients. However, critics also warn the increase in antipsychotic use may point to inappropriate use of the medications to chemically restrain certain patients, which is a controversial practice that has long been known to pose unintended health risks, including an increased risk of death.
Chemical Restraint Concerns
Chemical restraint involves the unnecessary use of antipsychotic medications on elderly patients and nursing home residents to sedate "unruly" patients. The practice has drawn the attention of drug regulators and safety experts, since the drugs often have no medical purpose and simply calm patients to make them easier for healthcare workers to care for them. It offers no benefit to the patient, but side effects of the antipsychotics may lead to serious complications.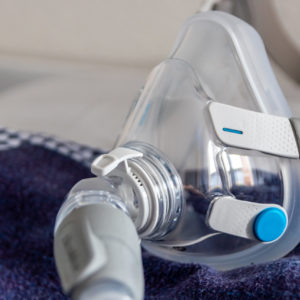 Did You Know?
Millions of Philips CPAP Machines Recalled
Philips DreamStation, CPAP and BiPAP machines sold in recent years may pose a risk of cancer, lung damage and other injuries.
Learn More
In this latest study, a team of international researchers conducted a multinational network study using electronic health records and claims data from eight databases in six countries including France, Germany, Italy, South Korea, the U.K., and the U.S. The study included individuals 65 years and older from 2016 to 2021. Overall, the study involved 857,000 people diagnosed with dementia.
According to the findings, the rates of antipsychotic medication prescribing among dementia patients increased by 43% after the pandemic began, compared to the same time period in 2019. The greatest increases occurred in May 2020 in South Korea, and June 2020 in the U.K. Prescriptions more than doubled in those countries during the early pandemic period.
Concurrently, diagnoses of dementia dropped in all countries during that same early pandemic time period, with the exception of Germany. The U.S. had significant decreases in the diagnosis of dementia during the early pandemic months from April to June 2020 and remained low in the U.S. through 2021.
Yet, despite reductions in dementia diagnoses, rates of antipsychotic prescribing in dementia patients increased in all countries during the pandemic and remained high in 2021.
Antipsychotic drugs like Abilify, Haloperidol, and Rexulti, are prescribed for contains like schizophrenia and other mental disorders. But in some cases, healthcare providers give these drugs, which decrease motor function, increase drowsiness and can increase dizziness, to elderly patients with dementia to calm them and make it easier to care for them.
Recently, the White House called on the Centers for Medicare & Medicaid Services to investigate the inappropriate practice of chemical restraint among nursing home residents. Off-label use of antipsychotics can lead to stroke, heart attack, diabetes, Parkinson's disease, and falls.
Researchers call for caregivers to be better trained in problem-solving, which can have a greater positive effect on patient behavior than drug prescribing or chemical restraint practices, like the ones seen during and following the pandemic.
"These findings suggest that the pandemic disrupted the care of people living with dementia and that the development of intervention strategies is needed to ensure the quality of care," the researchers wrote.
"*" indicates required fields