Paragard Copper IUD Risk of Fracturing During Removal Not Adequately Disclosed By Manufacturers: Lawsuit
November 24, 2020
By: Russell Maas
A North Carolina woman has filed a product liability lawsuit against the makers of Paragard, alleging that the popular copper IUD fractured when her doctors attempted to remove the birth control implant, leaving her with painful and permanent injuries.
The complaint (PDF) was filed by Heather Lynde in the U.S. District Court of North Carolina on November 18, indicating that the manufacturers failed to disclose the risk that the Paragard IUD arms may break upon removal, potentially leaving women with irreversible damage to their reproductive health.
ParaGard is a copper IUD birth control implant, involving a T-shaped plastic frame wrapped with copper wire coils, which is designed to produce an inflammatory reaction in the uterus that is toxic to sperm and prevents pregnancy. The device is intended to remain in place for up to 10 years, but manufacturers market the product as a reversible form of birth control, which is supposed to allow women to conceive after it is removed.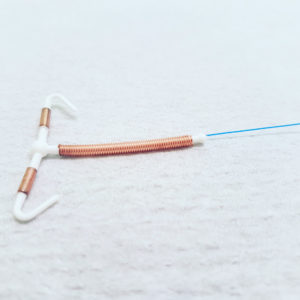 Lynde indicates that a Paragard IUD was implanted in May 2011, at a Planned Parenthood clinic. At the time, she was a young and healthy woman, who elected to receive the long-acting birth control with the understanding that she would be able to have children in the future.
When she went to have Paragard removed in November 2018, her health care providers retrieved the device with one arm missing, discovering that the copper IUD fractured inside her uterus, resulting in serious and permanent damage.
The lawsuit presents claims against Teva Pharmaceuticals, The Cooper Companies, Inc. and Coopersurgical, Inc. as defendants, claiming that she never would have agreed to receive a ParaGard implant if she had known about the undisclosed risks associated with the IUD design.
"At all relevant times, each Defendant had knowledge that there was a significant increased risk of adverse events associated with Paragard IUD, including arm breakage, and despite this knowledge, Defendants continued to manufacture, market, distribute, sell and profit from sales of Paragard IUD," according to the complaint. "[D]efendants knowingly, purposely and deliberately failed to adequately warn Plaintiff, patients, consumers, medical provider, and the public of the increased risk of serious injury associated with using Paragard IUD.
Lynde claims in the lawsuit that the manufacturer knew about the risk of the copper IUD fracturing during removal for decades, pointing to data from clinical trials before the device was approved for sale in the United States, as well as more than 1,600 adverse event reports involving ParaGard IUD breakage since 2010, including over 700 classified as serious.
The case joins a growing number of similar Paragard copper IUD lawsuits filed in recent months, each raising similar allegations that women experienced serious and devastating complications when the device fractured and broke during removal, often resulting in the need for additional surgery to retrieve the pieces, which may prevent women from being able to conceive in the future.
There are currently at least 55 complaints involving problems with Paragard pending in 29 different U.S. District Courts nationwide, each involving nearly identical allegations that the copper IUD is unreasonably dangerous and defective, since it is prone to fracturing during removal in some cases.
Last month, plaintiffs filed a motion to transfer all Paragard lawsuits, calling for all of the federal litigation to be centralized in the U.S. District Court for the Central District of California to avoid conflicting pretrial rulings from different courts, avoid duplicative discovery and serve the convenience of common witnesses, parties and the judicial system.
The U.S. Judicial Panel on Multidistrict Litigation (JPML) is scheduled to consider oral arguments on the motion next week, at the Thurgood Marshall Federal Judiciary Building in Washington, DC. The hearing will be conducted by videoconference or teleconference, to follow current social distancing guidelines during the ongoing COVID-19 pandemic.
In complex product liability litigation, where a large number of claims are filed throughout the federal court system by individuals who suffered similar injuries as a result of the same or similar products or venues, it is common for the federal court system to centralize the litigation for pretrial proceedings. However, if Paragard settlements are not reached during discovery or following a series of early "bellwether" trials, each claim may later be remanded back to the U.S. District Court where it was originally filed to go before a jury.
"*" indicates required fields