Paragard IUD Risk Information Omitted from Advertisements, FDA Warns
February 25, 2021
By: Irvin Jackson
Federal regulators have sent a warning letter to CooperSurgical, Inc., indicating the manufacturer failed to include important information about the risks with Paragard IUD birth control implant in recent advertisements.
The FDA issued the warning letter on February 23, saying a direct-to-consumer video advertisement contained false or misleading information, which fails to communicate risk information. In addition, CooperSurgical did not submit the ad for review by the FDA in a timely matter, according to the Office of Prescription Drug Promotion (OPDP), which actually classifies the implant as a drug product.
Paragard is a T-shaped intrauterine device (IUD), which is placed in the uterus to provide women long-active protection against pregnancy for up to ten years. It is marketed as a safe and easily reversible form of birth control, where doctors are able to remove the IUD during an office procedure when a woman wants to conceive. However, the device does carry serious risks and a growing number of women are now reporting severe and debilitating injuries after the Paragard IUD broke or fractured during a removal procedure.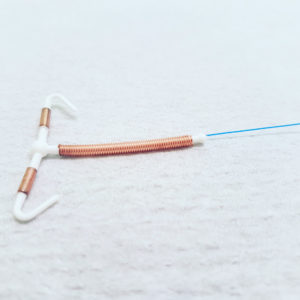 Coopersurgical and earlier manufacturers now face a growing number of ParaGard IUD lawsuits that are being filed in courts nationwide, each raising similar allegations that the product was defectively designed and manufactured, making it prone to fail during removal, often resulting in the need for women to undergo invasive surgery to remove fragments, or a total hysterectomy that impacts their ability to have children in the future.
According to the FDA, CooperSurgical's direct-to-consumer ad, entitled "Paragard: Family Planning During the Pandemic", which aired on WBTS's The Hub Today on October 5, 2020, did not communicate any risks about the ParaGard implant.
"By omitting the risks associated with Paragard, the video fails to provide material information about the consequences that may result from the use of the drug and creates a misleading impression about the drug's safety," the FDA letter warns. "This misleading presentation is particularly concerning from a public health perspective due to the serious and potentially life-threatening risks associated with the drug, such as those contained in the WARNINGS AND PRECAUTIONS section of Paragard's PI (prescriber information)."
The FDA is calling on CooperSurgical to submit a comprehensive plan to "disseminate truthful, non-misleading, and complete corrective communication(s) about the concern(s) discussed in this letter."
According to allegations raised in the growing Paragard litigation, even the current risk information provided in other advertisements does not sufficiently disclose the problems encountered during Paragard IUD removal, even when doctors follow the recommended safety precautions.
Given common questions of fact and law raised in more than 100 complaints filed throughout the federal court system in recent months, the U.S. Judicial Panel on Multidistrict Litigation (JPML) decided last month to consolidate all discovery and pretrial proceedings before U.S. District Judge Leigh Martin May in the Northern District of Georgia, as part of a federal MDL, or multidistrict litigation.
As part of the coordinated proceedings, it is expected Judge May will establish a "bellwether" process, where a small group of representative claims will be prepared for early trial dates to help gauge how juries may respond to certain evidence and testimony that will be presented throughout other cases.
While the outcome for these early trials would not be binding on other plaintiffs, they may facilitate potential ParaGard IUD settlements that would avoid the need for dozens, or possibly hundreds, of cases to be set for individual trials throughout the federal court system in the coming years.
"*" indicates required fields