PCB Exposure Lawsuit Results in $275M Verdict Against Monsanto
October 17, 2022
By: Irvin Jackson
A jury has determined Monsanto should pay $275 million to a group of people who suffered brain damage and other injuries from PCB exposure at a Washington State school, holding the manufacturer responsible for side effects of the toxic chemicals used in light fixtures and insulation at the school.
Polychlorinated biphenyls (PCBs)s were largely banned in the United States in 1979, but they were previously used in paint, caulking, transformers, capacitors, coolants, hydraulic fluids, inks, lubricants and a variety of other forms. The chemicals have been linked to number of severe injuries and cancers, and are known to easily migrate out of their intended uses, to contaminate the air, wter and soil.
Monsanto has faced a number of PCB exposure lawsuits in recent years, since it was the primary manufacturer before use was banned by the EPA, and the company has been accused of covering up information about the risks associated with the toxic chemicals.
School Exposure to PCB Left Children and Adults With Brain Damage
This latest lawsuit went to trial before a jury in Washington State, involving claims brought by a group of six adults and seven chldren, who indicate they developed brain damage following exposed to Monsanto PCBs at the Sky Valley School in Monroe County, which reportedly contained the chemicals in light fixtures and insulation.
Monsanto has faced four other trials from plaintiffs who also say they were exposed at the school, resulting in three previous verdicts against the company and a fourth case that ended in mistrial. The previous three verdicts called on Monsanto to pay a total of $268 million.
Following a two-month trial in Seattle, the Washington state court jury more than doubled that amount, awarding plaintiffs a total of $275 million, including $55 million in compensation and $220 million in punitive damages.
Other Litigation Over PCB Water Contamination
In May 2019, the County of Los Angeles filed a similar complaint against the company, indicating that numerous bodies of water in the state were contaminated with PCBs, including the entire Los Angeles River, San Gabriel River and Ballona Creek Watersheds, as well as the watersheds for the Dominguez Channel, Los Angeles Harbor, South and North Santa Monica Bay and the Santa Clara River.
PCP levels are high enough in some local bodies of water to classify them as impaired, including Los Angeles Harbor, Long Beach Harbor, Santa Monica Bay, Marina Del Rey Harbor and numerous lakes and estuaries throughout the county of more than 10 million people.
Baltimore filed a similar water contamination lawsuit in February 2019, indicating that Monsanto hid the health risks associated with PCBs from the government and health officials.
In 2016, a St. Louis jury ordered Monsanto to pay $46.5 million to three plaintiffs who claimed they contracted non-Hodgkins lymphoma from PCB exposure.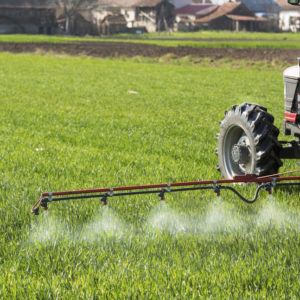 In what became known as the Walker case, plaintiffs indicated exposure through the food chain led to their cases of non-Hodgkin's lymphoma, noting that the World Health Organization's International Agency for Research on Cancer had warned of a link between PCBs and cancer.
Plaintiffs argued that the company contaminated the entire food chain with PCBs, which could, theoretically, give anyone who was diagnosed with non-Hodgkin's lymphoma the ability to bring a case, if they can convince a jury of specific causation, which they were able to do before the St. Louis jury.
October 2022 Monsanto Lawsuit Updates
Monsanto's liability from the manufacture and sale of PCBs adds to the mounting legal woes the manufacturer, and it's parent company Bayer, which also face thousands of lawsuits brought by individuals who indicate they have developed non-Hodgkins lymphoma from exposure to Roundup, the widely used weed killer Monsanto marketed as safe for decades.
The company has reported it will pay more than $11.6 billion in Roundup settlements. However, finalization of the agreements has been slow, with many plaintiffs rejecting their individual offers and new claims continuing to be filed by individuals diagnosed with cancer following prior use of the weed killer.
To limit its future liability over Roundup, Bayer recently announced plans to remove the active ingredient glyphosate from Roundup weed killers sold to U.S. residential customers by 2023. The products would still be sold under the Roundup label, but would use a different active ingredient, which has not been linked to a risk of non-Hodgkin's lymphoma. However, glyphosate would still be used in products sold to agricultural businesses and farmers, and in product sold in other parts of the world, Bayer officials said.
"*" indicates required fields