PFAS Exposure Increases Risk of Cancer in Women, Researchers Warn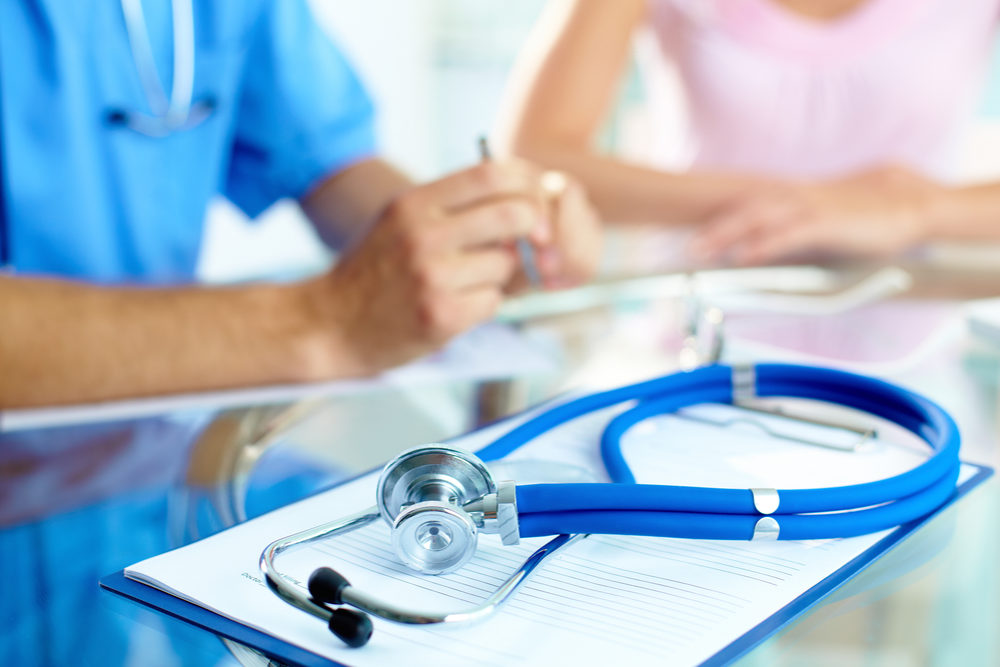 September 26, 2023
By: Irvin Jackson
According to the findings of a new study, exposure to per- and polyfluoroalkyl substances (PFAS), also known as "forever chemicals", may increase a woman's risk of developing certain types of cancer.
Women diagnosed with ovarian cancer, uterine cancer and melanoma are more likely to have high levels of PFAS in their blood, suggesting the chemicals may be the cause, University of Michigan researchers warn in findings published last week in the Journal of Exposure Science & Environmental Epidemiology.
The study also found that women diagnosed with the cancers were also more likely to high levels of other compounds, such as phenols and parabens, which are all known to be endocrine disrupting chemicals.
PFAS Cancer Side Risk
PFAS include a group of over 9,000 man-made substances that have been widely used for decades, to resist grease, oil and water. They are found in a wide range of products, including firefighting foam, non-stick pans and food containers, but studies have linked PFAS exposure to a myriad of potential side effects, including liver damage, thyroid disease, decreased fertility, high cholesterol, obesity, hormone suppression, and cancer.
Most of the U.S. water PFAS contamination has come from use of the chemicals in aqueous film-forming foam (AFFF) products used to fight fuel-based fires, especially around military bases, airports and other firefighter training locations, where large volumes of the chemicals were routinely dumped into the environment for decades.
3M Company and other manufacturers of PFAS chemicals now face thousands of AFFF foam lawsuits and PFAS water contamination lawsuits, alleging that manufacturers knew about the health risks associated with the chemicals since at least the mid-1970s, yet have continued to hide the truth from the public and allow water supplies nationwide to become tainted.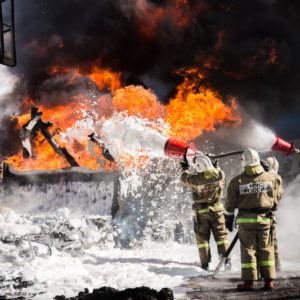 While the study covered a variety of chemicals known to disrupt the human endocrine system, which controls the body's hormones, PFAS were a particular focus, due to growing evidence of widespread water contamination from the firefighting foam chemicals.
The researchers looked at blood concentrations of seven different PFAS chemicals and 12 phenols and parabens, and compared them to self-reported cancer diagnoses using data from the National Health and Nutrition Examination Survey (NHANES). They looked for incidence of thyroid, breast, ovary, uterus and prostate cancer. The data included incidence rates for both men and women when analyzing cancers that were not gender-specific.
According to the findings, women previously diagnosed with melanoma had nearly double the amount of some PFAS chemicals in their blood, compared to women who had not been diagnosed with the deadly skin cancer. Women with ovarian cancer diagnoses were more likely to have nearly three times the amount of some PFAS, while women with uterine cancer were more likely to have 50% higher levels of PFAS than their peers.
The researchers found that phenols and parabens were also generally associated with increased cancer risks in women. However, PFAS was not linked to increased melanoma risks in men.
The data also indicates the association between PFAS and cancer was stronger with White women than Black and Mexican American women. The researchers also determined there was a stronger association between Black and Mexican American women diagnosed with cancer and phenol/paraben exposure than with White women.
According to their analysis, the racial disparities are most likely linked to how different communities are exposed to different chemicals, based on social, economic and geographical conditions.
High concentrations of PFAS water contamination have often been found in communities surrounding military bases, where firefighting foam was in heavy use. They have also often been found around various chemical manufacturing facilities, where they leaked into local drinking water and groundwater supplies.
"Future work in prospective cancer studies should aim to explore the roles of estrogenic chemicals and estrogen disruption in the pathology of melanoma and ovarian cancer and consider racial disparities when evaluating cancer mechanisms and risk," the researchers concluded. "Findings from this study can be used to help inform and prioritize toxicants for policies surrounding greater surveillance of chemical exposures and risk assessment in communities with existing or emerging risk of environmental contamination."
September 2023 AFFF Firefighter Foam Lawsuit Update
Last year, the U.S. Department of Defense conducted an assessment of PFAS contamination on U.S. military bases, indicating 24 installations, with a total population of 175,000, exposed residents to PFAS in drinking water. However, some environmental groups have contested that number, saying at least 116 military instillations are contaminated, exposing more than 640,000 residents to toxic AFFF and PFAS.
Given common questions of fact and law presented in thousands of firefighter foam lawsuits against AFFF manufacturers brought by individuals diagnosed with ulcerative colitis and different forms of cancer, coordinated pretrial proceedings have been established in the federal court system, where the claims are all centralized before U.S. District Judge Richard M. Gergel in the District of South Carolina, for discovery and a series of early bellwether trials.
Earlier this year, Judge Gergel directed the parties to select a group of 28 representative personal injury claims for an AFFF injury bellwether pool, involving plaintiffs who say they were exposed to chemicals that contaminated drinking water.
These cases will include eight kidney cancer claims, eight testicular cancer claims, eight thyroid disease claims and four ulcerative colitis claims. In addition, they will be limited to individuals alleging they were exposed to contaminated water near specific locations in Colorado and Pennsylvania where high levels of PFAS have been detected, including Colorado Springs Municipal Airport and Peterson Air Force Base in Colorado Springs, Colorado, the Willow Grove Naval Air Station Joint Reserve Base in Montgomery County, Pennsylvania and the Naval Air Warfare Center in Bucks County, Pennsylvania.
While the outcome of these claims will not have any binding impact on the other individual lawsuits, the average AFFF lawsuit payout may influence how much manufacturers may pay to settle lawsuits filed by Mitchell and other plaintiffs in the future.
In addition to individual lawsuits, the manufacturers also faced thousands of AFFF water contamination lawsuits by cities, states and municipalities nationwide.
In June 2023, 3M Company agreed to pay over $12.5 billion in an AFFF water contamination settlement, to resolve claims brought by local water suppliers. However, there have not been any reported settlements in AFFF lawsuits brought by former military service members or firefighters, and none of those individual claims have yet gone before a jury.
"*" indicates required fields