Johnson & Johnson Baby Powder Removed From Store Shelves Due to Asbestos Concerns
October 25, 2019
By: Irvin Jackson
Amid rising concerns about the discovery of asbestos in Johnson & Johnson Baby Powder, several major pharmacy chains have announced they are pulling all 22-ounce bottles of the talc-based powder from store shelves.
CVS, Walmart and Rite Aid have each issued statements in recent days, following a recent Johnson's Baby Powder recall announced by the manufacturer last week, after FDA testing revealed the presence of chrysotile asbestos contamination in certain bottles.
The asbestos was detected by federal regulators in a bottle purchased from an online retailer, upending years of claims made by Johnson & Johnson that talc contained in Johnson's Baby Powder and Shower-to-Shower powder do not contain the cancer-causing substance.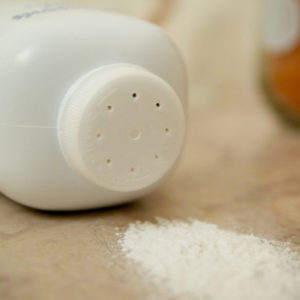 The recall impacted 33,000 bottles, but raise more widespread concerns about the safety of Johnson & Johnson Baby Powder, which has been linked to thousands of lawsuits brought individuals who indicate that they developed mesothelioma or ovarian cancer following regular use of the product for years. It is unclear whether the actions announced by CVS, Walmart and Rite Aid will also remove talcum powder products that were not included in the Johnson & Johnson recall.
The Baby Powder recall included bottles from lot# 22318RB, which can be found on the back of the bottle, directly underneath the cap.
The discovery that Johnson & Johnson Baby Powder was distributed with asbestos contamination has sent shockwaves through the health community, as the manufacturer has previously maintained that their product never contained asbestos.
Talcum Powder Litigation
The recall came as Johnson & Johnson faces about 13,000 Baby Powder lawsuits and Shower-to-Shower lawsuits, each involving allegations that the talcum powder products caused the development of cancer, including the asbestos-linked disease mesothelioma, as well as ovarian cancer among women who applied the product around their genitals for years.
The company also faces a criminal probe into what it knew about asbestos being in its talcum powder products and when it knew it.
Some internal documents revealed during the litigation and media investigations suggest Johnson & Johnson may have known about the potential presence of asbestos in its products since the 1950s, but failed to warn regulators or consumers.
Just last month, a California jury ordered the company to pay $40 million in a trial brought on behalf of a woman diagnosed with mesothelioma after use of Johnson & Johnson talc products.
Last year, a Missouri jury returned a landmark $4.7 billion verdict for 22 women diagnosed with ovarian cancer following regular exposure to Johnson & Johnson talcum powder, and several other trials have resulted in multi-million dollar damage awards in various different state courts.
Johnson & Johnson has rested most of their legal defense strategy on a motion to exclude plaintiffs' expert witnesses in the federal talcum powder litigation, arguing that the opinions offered by several independent scientists about the link between talcum powder and cancer is not sufficiently reliable for plaintiffs to use at trial.
The U.S. District Judge presiding over the litigation is expected to rule on the company's motion in the coming months, which may result in a number of bellwether trials being scheduled before juries over the next year, if Johnson & Johnson is unable to dismiss the claims or fails to reach talcum powder settlements with plaintiffs who have been diagnosed with cancer.
"*" indicates required fields