Philadelphia Nursing Home Bedsore Lawsuit Results in $6M Award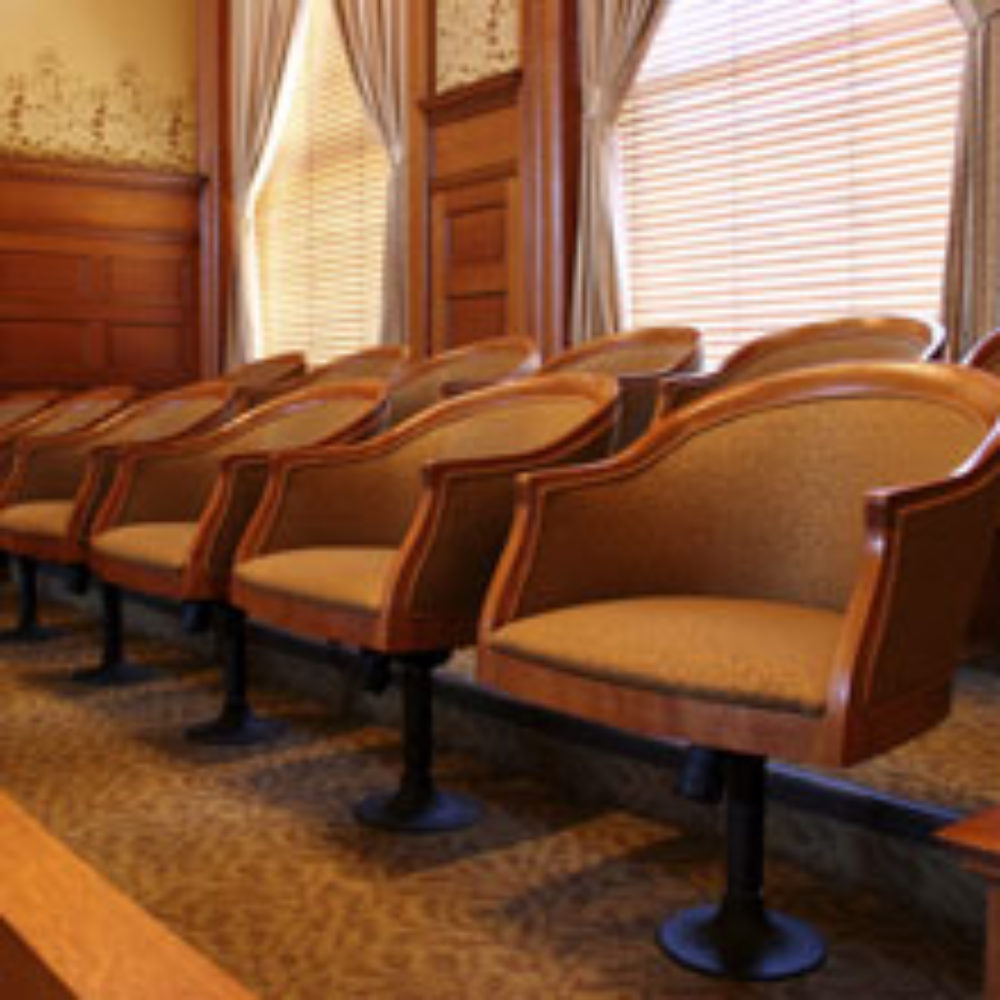 March 31, 2010
By: Staff Writers
A Philadelphia jury awarded $6 million in damages earlier this month in a wrongful death bedsore lawsuit filed against a nursing home and hospital, including $5 million in punitive damages for the facilities' willful or reckless disregard for the well-being of others. 
The lawsuit was filed by the widow of Joe N. Blango, a former resident of Hillcrest Convalescent Home, in Wyncote, Pennsylvania, who died in 2008 of complications from bedsores after being released from Jeanes Hospital. The family accused both facilities of failing to detect and treat the bedsores which resulted in Blango's death.
The Common Please Court jury awarded the plaintiff, Shirley Blango, $1 million in damages in early March. According to a report in the Philadelphia Inquirer, a punitive damage award of $5 million was returned two weeks later, which are extremely rare in nursing home negligence lawsuits.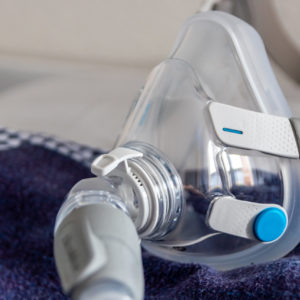 Did You Know?
Millions of Philips CPAP Machines Recalled
Philips DreamStation, CPAP and BiPAP machines sold in recent years may pose a risk of cancer, lung damage and other injuries.
Learn More
The family alleged that medical staff at Jeanes Hospital treated Blango for a week in May 2006, but failed to diagnose that he was suffering from a urinary tract infection, leaving him susceptible to further injury. He was transferred to Hillcrest Convalescent Home to recover, where he stayed for two weeks. After his condition worsened, he was returned to the hospital for further treatment. He was released three days later by Jeanes Hospital to return home. The lawsuit claims that both facilities failed to diagnose the bedsores that eventually killed him.
In addition, the lawsuit says that Blango suffered from malnourishment and lost 28 pounds during the ordeal. His wife cared for him for two years, but he failed to recover from the bedsores, the suit claims.
Jeanes Hospital is owned by Temple University Health System, which has said that it plans to appeal the verdict.
Bedsores, also known as pressure sores or decubitus ulcers, occur as a result of a lack of blood flow to an area of the skin caused by prolonged pressure on one area of the body. They most often develop in places with prominent bones beneath thin layers of skin, such as the heels, elbows and tailbone. The open sores often afflict nursing home residents and hospital patients with limited mobility who have trouble, or are unable, to move independently.
Most medical organizations consider bed sores to be a preventable condition that are easily treated if detected early through proper diligence on the part of medical staff and care providers. Failure to prevent, identify, or properly treat bedsores can result in life-threatening infections that enter the bloodstream, known as sepsis.
marsha

February 27, 2014 at 9:08 am

the nursing home never told us Mom had a bedsore on the back of her left heal we didnt find out till she went to hospital she had a stage 4 bedsore 10-22-2013 she died 11-28-2013 the infection went to her bone

anonymous

July 11, 2010 at 4:54 pm

"Bedsores are elder abuse. No one gets bed sores when properly cared for -that simple. " Not true people can and do get "bed sores" even when properly cared for. Some "bed sores are in fact not "bed sores" ( pressure ulcers) our skin is an organ and can fail partially or completely. "1) not being turned at least every two hours" This is an arbitrary number originating from the time it took the nu[Show More]"Bedsores are elder abuse. No one gets bed sores when properly cared for -that simple. " Not true people can and do get "bed sores" even when properly cared for. Some "bed sores are in fact not "bed sores" ( pressure ulcers) our skin is an organ and can fail partially or completely. "1) not being turned at least every two hours" This is an arbitrary number originating from the time it took the nuns/nurses to make ward rounds. Two hours may be appropriate for some individuals while devastating for others, even with similar conditions and diagnosis. "Nurses should be accountable and responsible for their actions and if they have delegated the duties to the nursing aide or assistant they are still ultimately responsible for the care of that patient." REALLY! Clearly you are not a nurse, have never worked an assignment where your patient count and acuity does not allow for this. How about addressing the real issue which is: health-care is a for profit business, based on reactive rather than preventative care in the united states. As long as an individual or entity stands to gain form the welfare, and the declining condition of another, the system will fail. Even with governmental guidelines, task forces, and teams, we fight a losing battle. Once a profit margin is established the system simply moves resources from one area to another to silence the squeaky wheel. They will not do anything that ultimately encroches on their margins. I have spent 15 years in various aspects of healthcare from the lowest rung on the ladder to the top, and personally find it.... discouraging to say the least. We still, however have to fight the good fight to make change and help people where we can. As patients, their families and loved ones you must also understand that sometimes.... sometimes for that individual we will not win no matter how hard we try. People die, and it is not always pretty.

Malissia

May 11, 2010 at 1:22 pm

People get bedsores for different reasons, 1) not being turned at least every two hours, (2) leaving objects in the bed with a patient such as needle caps, iv lines, (3) malnutrition, and (4) poor circulation. A full body audit should be done on every patient once a patient is admitted to any facility, not only for the health of the patient but because medicare/medicaid and some other insurances w[Show More]People get bedsores for different reasons, 1) not being turned at least every two hours, (2) leaving objects in the bed with a patient such as needle caps, iv lines, (3) malnutrition, and (4) poor circulation. A full body audit should be done on every patient once a patient is admitted to any facility, not only for the health of the patient but because medicare/medicaid and some other insurances will not pay for hospital acquired pressure ulcer, bed sore, decubitus. If a patient can not turn himself then the nursing staff has been taught that it is their duty to turn the patient to prevent pressure ulcers. Pressure ulcers are caused when a prominant boney area of the body is pressed against by the weight of the patient on something such as the bed for a prolonged period of time. This prolonged period can be less then two hours. This pressure causes a lack of oxygen and nutrients to those cells in that area and they begin to die. When a patient has comprimised health, is eating poorly and can not turn himself this caused the perfect scenario for obtaining a pressure ulcer. Nurses should be accountable and responsible for their actions and if they have delegated the duties to the nursing aide or assistant they are still ultimately responsible for the care of that patient. I believe that the hsopital should have turning teams just as they have IV teams, code teams, people who go around the hospital and their sole responsibility is to turn the patient every two hours. Even if that team consists of nurses and aides on each floor someone should be aware that two hours has gone by and it is time to turn. The knowledge, equipment and care is in place to make this happen but it is the deligence of the nurses and the caring aspect of those nurses that seems to be lacking in this situation.

Deborah

April 2, 2010 at 7:43 am

Bedsores are elder abuse. No one gets bed sores when properly cared for -that simple. My mother died from the negligence of Sun Healthcare Group Inc when the Officers refused to replace a condemned HVAC system to patient rooms in violation of their state injunction even! The lack of ventilation in patient rooms caused my mother's MRSA to only exasperate, contributing to her death. As did a b[Show More]Bedsores are elder abuse. No one gets bed sores when properly cared for -that simple. My mother died from the negligence of Sun Healthcare Group Inc when the Officers refused to replace a condemned HVAC system to patient rooms in violation of their state injunction even! The lack of ventilation in patient rooms caused my mother's MRSA to only exasperate, contributing to her death. As did a broken b/p monitor, causing her to suffer from a stroke that rendered her unable to swallow the final nine months of her life! Sun's CEO sent employee Julie to apologize for that harm, then 3 yrs later passed on threats in mediation that I wasn't getting his Bentley. Pompous? He then proceeded to be sure I was cheated out of wrongful death, elder abuse and my mother's nine months of pain & suffering. Why? Corruption. Sun formed a Political Action Committee two months before my mother died, contributing millions of dollars to Congress and avoiding prosecutiong by the Calif State Attorney General's office for violating that 2001 injunction! Sun was guilty of criminal negligent homicide. Read my story at www.sunhealthcaregroupinc.blogspot.com Deb Newport Beach, California
"*" indicates required fields