Philips CPAP Preservation Order Issued For Recalled Sleep Apnea Machines
January 21, 2022
By: Irvin Jackson
The U.S. District Judge presiding over all federal Philips CPAP lawsuits has approved an interim plan jointly proposed by the parties, which outlines how certain evidence from the recalled sleep apnea machines should be preserved for future use in the litigation.
Millions of Philips DreamStation CPAP and BiPAP machines were recalled in June 2021, due to problems with a polyester-based (PE-PUR) sound abatement foam inside the sleep apnea devices, which was intended to reduce sounds and vibrations during use.
The manufacturer now acknowledges that the CPAP foam degrades over time, and may release black particles or debris directly into the sleep apnea machine's air pathways, exposing users to a number of toxic chemicals and gases.
As a result of the serious health risks, owners of an estimated 15 million machines have been urged to immediately stop using the devices for sleep apnea or other non-life sustaining treatments, and thousands of individuals are now pursuing lawsuits over the Philips CPAP machines, indicating that they developed cancer, lung damage or other respiratory problems.
Given common questions of fact and law raised in product liability and class action lawsuits over recalled sleep apnea machines filed throughout the federal court system, the litigation has been centralized before Senior U.S. District Judge Joy Flowers Conti in the Western District of Pennsylvania for coordinated discovery and pretrial proceedings, as part of a multidistrict litigation (MDL).
In an order (PDF) issued on January 11, Judge Conti approved an interim Philips CPAP preservation plan, outlining certain steps that must be taken during recall repairs or for machines not returned to the manufacturer.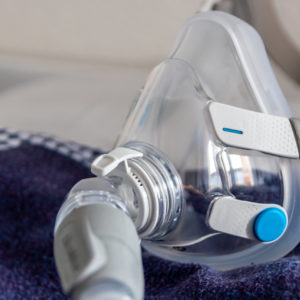 Philips CPAP Recall Lawsuit
In the wake of the recall, Philips has not provide replacement CPAP machines to all consumers or offered to immediately refund sleep apnea machines with the defective PE-PUR foams. However, a Philips CPAP repair program was announced in September 2021, which is estimated to take up to a year to complete.
As part of the remediation plan, Philips plans to "rework" DreamStation CPAP machines returned, by replacing the blower boxes that contain the PE-PUR foam with blower boxes that contain a silicone-based foam. Under the order, these Philips CPAP machine repairs may continue, but the manufacturer must take photographs and preserve certain evidence, including any SD cards returned inside the device.
Individuals pursuing claims against the manufacturer do have the option of electing to have their Philips DreamStation CPAP machine preserved, by submitting certain information on a preservation registry. For those machines received by the manufacturer, Philips has been directed not remediate the machine and take certain steps to preserve the device.
To ensure a sufficient quantity of the recalled sleep apnea machines with the PE-PUR foam are available for inspection, testing and analysis during the litigation, Philips has been directed to preserve additional CPAP blower box assemblies, as well as SD cards or humidifiers from certain returned devices. In addition, an agreed-upon number of new, unused Philips CPAP machines will be preserved for potential examination and testing.
Under the agreed plan, any user may choose to retain their CPAP machine, and will not be required to return the recalled sleep apnea machine to receive a replacement device. However, certain information must be submitted on the Preservation Registry so that the parties can track what DreamStation devices are not being returned for repairs.
As part of the coordinated pretrial proceedings, it is expected that Judge Conti will establish a bellwether program where case-specific discovery will be conducted on a group of representative claims, which may then be eligible for early trial dates to help the parties gauge how juries are likely to respond to certain evidence and testimony that may be repeated throughout the litigation. However, if Philips CPAP settlements or another resolution is not reached during the pretrial proceedings, each individual case may later be remanded back to various U.S. District Courts nationwide for future trial dates.
Robert

October 6, 2022 at 2:40 pm

Does it better serve a patient's interest as a potential plaintiff to take samples and photograph evidence before returning their CPAP machines to Philips?
"*" indicates required fields