Philips CPAP Recall Consent Decree Negotiations Taking Place with Justice Department: NYT Reports
November 28, 2022
By: Irvin Jackson
Amid growing frustrations among owners of recalled Philips CPAP machines, most of whom still have not received replacement devices more than a year after federal health officials told them to stop using their sleep apnea machine due to toxic foam particles that may be released into their lungs, a new report indicates the manufacturer may be close to a settlement agreement with government attorneys investigating possible criminal or civil violations over how the recall was conducted.
Millions of Philips DreamStation, CPAP and BiPAP machines were recalled in June 2021, after the manufacturer acknowledged that a polyester-based (PE-PUR) sound abatement foam inside the devices may breakdown and degrade, releasing black particles or debris directly into the sleep apnea machine's air pathways, exposing users to a number of toxic chemicals and gases.
Hundreds of former users have already come forward to report cases of cancer, lung damage and other respiratory problems caused by exposure to the Philips CPAP foam particles, and the company now faces a mounting number of product liability lawsuits and class action claims.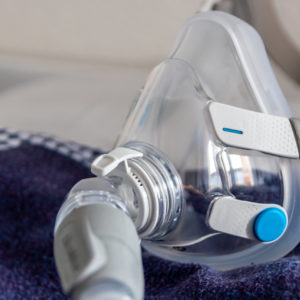 Philips CPAP Recall Lawsuit
In April, Philips Respironics and its U.S. subsidiaries told investors that the company was under investigation by the Department of Justice over its recall of the CPAP machines.
The rollout of the recall was contentious and left many users confused about what they should be doing. First, there was no initial Philips CPAP replacement plan, and many users were unaware that the recall had even been issued. In addition, many individuals continued to use the machines, due to unclear directions and information about whether the devices posed an immediate danger.
Earlier this year, the FDA declared that Philips CPAP recall notifications had failed to meet federal requirements. The agency indicated it had to intervene and called on the company to address its lapses in notifying customers about the health risks following the recall of CPAP machines that were being used on a nightly basis by several million individuals. In addition, an inspection of the Philips manufacturing facility led to the discovery that the silicone foam Philips chose to replace the toxic sound abatement foam might not itself be safe.
According to a new report published earlier this month by The New York Times, Philips and the Justice Department may be close to reaching some kind of settlement over the CPAP recall, to resolve potential criminal charges. The report indicates U.S. attorneys are negotiating a potential consent decree, which could force the company to put a plan in place to prevent such a product and recall failure in the future.
No other details about the potential Philips CPAP recall settlement between the company and the Department of Justice are available.
Many Philips CPAP Users Waiting for Replacement Machines
The New York Times report points out how many of those who rely on the breathing devices are still waiting to have their recalled CPAP machine replaced, and do not know how safe the ones they currently have are to use.
In addition, another recent report found that more than two million individuals who used the devices to treat their sleep apnea had not received Philips CPAP machine replacements by early October 2022; more than a year after the recall was announced.
Out of an estimated 5.5 million recalled Philips CPAP machines, the manufacturer has only produced 3.3 million replacement devices, leaving more than two million owners still without a new device, or forced to spend hundreds of dollars to replace the Philips CPAP machine themselves.
December 2022 Philips CPAP Recall Lawsuit Update
In addition to costs associated with replacing the devices, thousands of former users are currently pursuing a Philips CPAP recall settlement from the manufacturer, alleging that they should be compensated for various injuries linked to breathing the toxic particles released as the sound abatement foam degraded inside their machines.
Throughout December 2022 and the entire next year in 2023, it is expected that the size of the litigation will continue to increase. According to an update released by the FDA last week, more than 90,000 adverse event reports have been linked to the recalled Philips CPAP machines, including at least 260 deaths linked to the sound abatement foam.
To help manage the growing litigation, a federal MDL (multidistrict litigation) was established late last year before U.S. District Judge Joy Flowers Conti in the Western District of Pennsylvania, who is presiding over coordinated discovery and pretrial proceedings in all Philips CPAP lawsuits.
As part of the coordinated management of the litigation, it is expected that Judge Conti will establish a "bellwether" process, where the parties will identify small groups of representative claims to prepare for early trial dates, which are designed to help gauge how juries are likely to respond to certain evidence and testimony that will be repeated throughout the proceedings. However, if Philips CPAP machine settlements are not reached in the MDL, each claim may later be remanded to different U.S. District Courts nationwide for separate trial dates in the future.
"*" indicates required fields