Philips Respironics Recalls More Ventilators Over Risk Device May Stop and Not Issue Alarm
June 06, 2022
By: Irvin Jackson
More than 56,000 Philips Respironics V60 and V60 Plus ventilators are being recalled due to power problems that may cause the breathing assistance devices to power down without sounding an alarm to warn medical personnel.
The FDA announce the Philips Respironics v60 and V60 Plus Ventilator recall on June 3, following at least four injuries and one death linked to the machines.
Philips Respironics originally announced that there were problems with the ventilators in March, then updated that information on April 28, which the FDA has now indicated qualifies as a Class I medical device recall; suggesting that problems with the devices carry a risk of serious injury or death for patients.
The recalled ventilators are used to provide mechanical breathing assistance for adults and children who have problems breathing but can still breathe on their own. They are used to treat patients with problems like obstructive sleep apnea, respiratory failure, and chronic respiratory insufficiency.
The recall comes as the manufacturer is still reeling from a Philips CPAP, BiPAP and ventilator recall issued last year, which affected millions of devices that contained a defective sound abatement foam that degrades and releases cancer-causing chemicals and gasses directly in the air pathways. Since that recall, thousands of former users have are now pursuing potential Philips CPAP lawsuits, indicating that they have been left with severe respiratory problems, lung damage and various types of cancer following use of the machines to treat sleep apnea.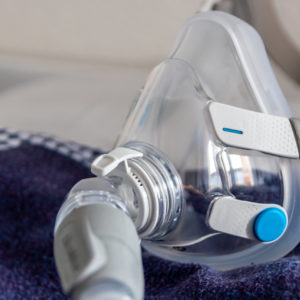 Philips CPAP Recall Lawsuit
In this new action, Philips Respironics indicates that the recalled V60 and V60 Plus ventilators may suffer from an internal power fluctuation, which could cause it to shut down unexpectedly. This may or may not trigger a visible or audible alarm. According to the recall notice, the power fluctuation causes a backup alarm to reboot, which can result in a complete shutdown of the ventilator with no warning.
This can lead to patients being left without breathing assistance, and vital oxygen, for an extended period of time, which could cause severe injury or death.
The recall impacts 49,680 Philips Respironics V60 Ventilators, including all models, lots and serial numbers, as well as 6,991 Philips Respironics V60 Plus Ventilators. The affected devices were distributed between May 1, 2009, and December 22, 2021.
For now, the manufacturer is recommending the ventilators be connected to a nurse call or remote alarm system and that health care personnel verify the alarm connection works. The company also recommends an immediate response to any high priority alarm from the ventilator, and a prompt response to low priority alarms as well.
The company also recommends installation of an oxygen analyzer/monitor, a pulse oximetry, and to ensure medical personnel always have immediate access to an alternate means of ventilation.
If the device does shut down, Philips Respironics recommends immediately disconnecting the patient and starting ventilation with an alternate device.
Customers with questions are urged to contact Philips Respironics' Customer Care Solutions Center at 1-800-722-9377. Any adverse events related to the recalled ventilators should be reported to the FDA's MedWatch adverse event reporting program.
"*" indicates required fields