Exposure to Phthalates During Pregnancy Linked to Risk of Premature Birth: Study
July 21, 2022
By: Martha Garcia
The findings of a new study highlight the risks associated with phthalates exposure during pregnancy, indicating that women with levels of the pasticizer chemicals found in their urine were significantly more likely to give birth prematurely, especially following exposure to certain cosmetic products like nail polish.
Phthalates include a group of chemicals used to make plastics more durable and dissolve other materials, which are found in a wide range of items ranging from vinyl flooring, soaps, shampoos, hair sprays and cosmetics.
In a report published this month in the medical journal JAMA Pediatrics, researchers from the US National Institute of Environmental Health Sciences pooled data from 16 preconception and pregnancy studies conducted in the U.S., including 6,045 pregnant individuals who delivered between 1983 and 2018. They provided one or more urine samples during pregnancy, measuring for a total of 11 urinary metabolites as biomarkers of phthalate exposure.
Widespread Exposure to Phthalates Among Pregnant Women
About 9% of the women delivered premature babies, but phthalate metabolites were detected in more than 96% of participants.
Women with higher concentrations of phthalates in their blood had a higher risk of delivering preterm babies. Preterm birth is birth before 37 weeks of pregnancy. Infants born prematurely have a higher risk of suffering long-term health effects such as neurodevelopmental difficulties and physical disabilities, as well as health risks later in adulthood like diabetes and cardiovascular disease.
Four phthalates were linked with a 12% to 16% increased risk of delivering preterm. The greatest exposure was linked to a phthalate often used in cosmetics and beauty products, such as nail polish. Those phthalates include mono-N-butyl phthalate, mono-isobutyl phthalate, mono(2-ethyl-5-carboxypentyl) phthalate and mono(3-carboxypropyl) phthalate.
Measures taken to reduce phthalate metabolite levels by 10% prevented about 2 preterm births per 1,000 births. Efforts to reduce phthalate exposure by 30% reduced preterm births by 6 births per 1,000 and reducing phthalates by 50% prevented 11 preterm births, leading to a 12% reduction on average.
"Results from this large US study population suggest that phthalate exposure during pregnancy may be a preventable risk factor for preterm delivery," wrote study authors.
Phthalate Exposure Concerns
The findings of this new study come amid increasing concerns about the side effects of Phthalate exposure, leading to calls for federal regulators to ban or more substantially limit use of the chemicals.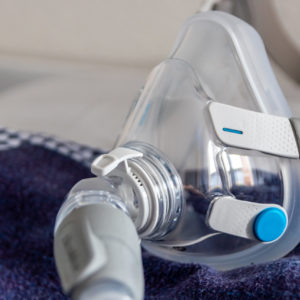 Did You Know?
Millions of Philips CPAP Machines Recalled
Philips DreamStation, CPAP and BiPAP machines sold in recent years may pose a risk of cancer, lung damage and other injuries.
Learn More
Prior studies have identified risks from phthalate exposure prior to conception, finding that it may increase the risk of preterm birth by up to 70%.
Additionally, exposure to phthalates is linked to other health side effects, including heart-related deaths. Phthalate exposure increased the risk of heart complications and morality rates. More so, other research has linked phthalate exposure to brain development disorders.
Recently the FDA agreed to limit the use of phthalates, but the move fell short of a full ban on the chemical. The agency will ban food contact uses of 23 phthalates, but the FDA said evidence wasn't strong enough for a full ban for an additional nine phthalates for use with food.
Researchers recommend other measures to reduce phthalates should include interventions like consumers choosing phthalate-free personal care products, including choosing shampoos and other products that do not contain phthalates, as well as brands reducing the number of phthalates in their products and changing larger regulations that would reduce the chemicals, including phthalates, in beauty products.
Phthalates Cancer Risks From Hair Relaxers
Hair relaxer cancer risks have been raised in multiple peer reviewed medical journals in recent years, warning women that hair relaxers contain phthalates, formaldehyde and thousands of potentially harmful chemicals, several of which have well established links to hormone-related cancers.
Phthalate cancer risks from hair relaxers were highlighted in a study published in the medical journal Carcinogenesis, which identified a relationship between use of hair relaxer and breast cancer among African American women.
In 2019, data collected from the "Sister Study", which involved an examination of the breast cancer risk among 50,000 participants, found that women who used hair relaxers frequently faced a 30% increased risk of breast cancer. The findings were published in the International Journal of Cancer (IJC).
"*" indicates required fields