Phthalate Exposure Before Conception May Increase Risk Of Preterm Births: Study
April 10, 2020
By: Martha Garcia
Women exposed to phthalates before conceiving a baby may increase the risk of their child being born premature, according to the findings of a new study.
Harvard researchers published a report in the medical journal JAMA Network Open on April 7, which suggests phthalates exposure before conception may increase the risk of preterm birth by up to 70%.
Phthalates are a class of chemicals known to disrupt the endocrine system, and have been linked to serious health side effects. The chemicals are often used in manufacturing and can be found in common household products, like shower curtains, garden hoses, rain coats or swimming pool liners. They are also used in medical devices like IV catheters and bags.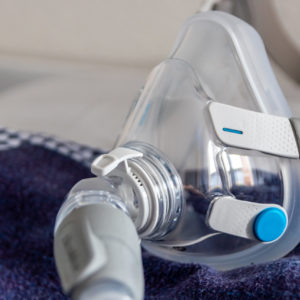 Did You Know?
Millions of Philips CPAP Machines Recalled
Philips DreamStation, CPAP and BiPAP machines sold in recent years may pose a risk of cancer, lung damage and other injuries.
Learn More
Other research has shown high levels of phthalates are found in restaurant food and common boxed macaroni and cheese, even though the U.S. banned the chemical from being used in children's products.
Prior studies have linked pregnancy phthalate exposure to preterm birth, but the association of preterm birth to exposure to phthalates before conception has not been looked at until now.
The study involved 420 infants, and was done at an academic fertility center in Boston, Massachusetts. It was conducted from January 2005 to December 2018, including an analysis of exposure among each of the mothers, as well as 219 of the fathers.
Urine samples were taken prior to conception to test for phthalates and phthalate substitutes. Samples were also taken for analysis at 6, 21, and 35 weeks of pregnancy.
The data indicated maternal urinary concentrations of phthalates were linked to an increased risk of preterm birth. Overall, roughly 8% of children were born preterm, or before 37 weeks of pregnancy. Preterm birth is linked to small infant size, feeding difficulties, low body temperature, and increased risk of respiratory distress.
Researchers examined urine for seven phthalate and phthalate substitute metabolites, including di-(ethylhexyl) phthalate and di(isononyl) cyclohexane-1,2-dicarboxylate. Of the seven, four were independently tied to preterm birth.
Even after adjusting for known risk factors of preterm birth, higher levels of phthalates in a mother's urine before conception was linked to a 50% higher risk of preterm birth for some phthalates, and up to 70% for others.
The new study indicated the risk was only seen when a mother was exposed to the chemicals. The father's concentrations of the biomarkers were not linked to preterm birth even though other studies have shown phthalate exposure can decrease male fertility.
Furthermore, the link was significant for male infants, but not female infants.
"The results suggest that female exposure to select phthalate plasticizers during the preconception period may be a potential risk factor for adverse pregnancy outcomes, which may need to be considered in preconception care strategies," the researchers wrote.
Other studies have shown prenatal exposure to phthalates can increase the risk of a child suffering from allergies and asthma and lead to language delays later in childhood.
Researchers warn if pregnant women are trying to reduce their phthalate risk in the first trimester it may already be too late. Exposure before conceiving may be a significant risk factor.
They recommended public health efforts be made to focus on maternal health before conception, similar to the recommendation for women of childbearing age to routinely take folic acid supplements. A similar recommendation could be made to avoid environmental chemical exposure, or policy changes could reduce toxins in the environment, the researchers suggested.
"*" indicates required fields