Plavix Injury Lawsuit Filed Over Bilateral Subdural Hematomas
July 13, 2011
By: Staff Writers
A Tennessee woman has filed a product liability lawsuit against Sanofi-Aventis and Bristol-Myers Squibb, alleging that side effects of Plavix, a blockbuster blood-thinning medication, caused her to suffer a blood clot in the brain, and that the drug makers over-promoted the medication without adequately disclosing the potential risks for users.
The Plavix lawsuit was filed on July 5 by Marcella Chesney in the U.S. District Court for the Eastern District of New York.
Chesney claims she was prescribed Plavix in March 2010, and four months later suffered bilateral subdural hematomas, which are blood clots in both sides of the brain. According to the complaint, Chesney suffered permanent and debilitating injuries because of the injury from Plavix and will have to take medications for the rest of her life.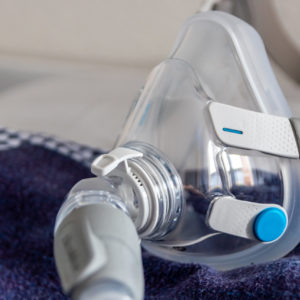 Did You Know?
Millions of Philips CPAP Machines Recalled
Philips DreamStation, CPAP and BiPAP machines sold in recent years may pose a risk of cancer, lung damage and other injuries.
Learn More
The lawsuit alleges that Sanofi-Aventis and Bristol-Myers Squibb knew or should have known that Plavix was no more effective than aspirin as a blood thinner, but instead promoted the drug as a "super-aspirin." Those claims are similar to a number of other Plavix injury lawsuits that have been filed in courts throughout the United States.
In April, Bristol-Myers Squibb and Sanofi called for a mass tort designation for the Plavix litigation pending in New Jersey state courts, where at least 40 claims have been filed.
All of the complaints filed so far involve nearly identical allegations, that the makers of Plavix promoted the expensive medication as a safer alternative to aspirin, although taking the $4-a-day pill may have actually provided no benefit over taking a four-cent-a-day aspirin. Plaintiffs allege that they suffered injuries as a result of their unnecessary use of Plavix, such as gastrointestinal bleeding, severe ulcers, heart attacks, strokes and a rare blood disorder known as TTP, or thrombotic thrombocytopenic purpora.
The drug makers have been accused of repeatedly overstating the safety and effectiveness of Plavix, and complaints point out that the companies were repeatedly cited by the FDA for illegal, off-label promotions and for ads and campaigns that touted its benefits over aspirin and how safe it was for the stomach; both claims that the FDA said were unproven, and that several scientific studies brought into doubt.
Plavix (clopidogrel) is a prescription medication that is designed to prevent blood platelets from sticking together to form clots. It is often prescribed to prevent heart attacks, strokes and blood clotting when drug coated stents are used in patients with arteriosclerosis and in other at-risk patients. It is a blockbuster medication, generating more than $6.5 billion in U.S. sales for Bristol Myers Squibb Co. and Sanofi-Aventis in 2010.
Jessica

July 19, 2011 at 3:12 am

My husband at age 27 had a heart attack, a stent was put in and he has been taking plavix ever since (5 yrs now) Yesterday he was rushed to the hospital with symptoms again, and they found a blood clot at the stent location and he had another heart attack age 33. I'm so worried now that the plavix had something to do with it.

Delores

July 17, 2011 at 5:52 pm

Since taking this medication I have black & blue bruises all over my limbs. (ecemosisi?)sometimes with underlying hard nodules. Should I be concerned?

Rita

July 16, 2011 at 1:43 pm

My husband was given plavix after he had astroke. a few days later he suffered a massive stroke at the stem of the brain, he has not been the same since,he now has a pic tube to feed,blisters in his mouth.He has to be cared for 24 hours a day.

Ryan

July 15, 2011 at 8:54 pm

They'll never be able to prove intent to win this case. Bleeds are a well known unintended complication from blood thinners.

Araceli

July 13, 2011 at 3:32 pm

I had a heart attack 2 months ago and 1 of the medication they gave me was plavix and aspirin. after reading all this I am very concerned and very worried.
"*" indicates required fields