Poison Prevention Effort Focuses on Laundry Pod, Batteries, CO Risks
March 26, 2014
By: Irvin Jackson
As part of Poison Prevention week, safety and health officials made an attempt to highlight potentially hidden dangers in the home, including the risks associated with laundry detergent pods, carbon monoxide exposure and button-sized batteries.  
The U.S. Consumer Products Safety Commission (CPSC) launched a "Poison Prevention Information Center" last week, in an effort to raise awareness about unintentional poisonings that kill dozens of children each year.
While attention is often focused on medications left in reach of children, this year the CPSC focused Poison Prevention Week on alerting parents to other, more recent threats.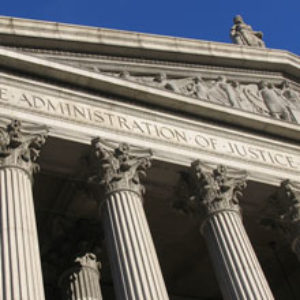 Urging consumers to "think outside the box," the CPSC said in a March 18 press release that efforts at poison prevention should include highly concentrated single-load liquid laundry packets, often referred to as laundry pods. The CPSC reports that since early 2012, when they first hit the market, thousands of children have required emergency care due to poisonings from laundry detergent pods.
Laundry Detergent Pod Poisoning Risk
In recent years, a number of manufacturers have introduced single-load packs that are pre-measured and sold in brightly colored gel packs. Many of the laundry pods have been sold in packaging similar to candy, and a number of children have suffered devastating injuries after mistaking the laundry detergent pods for chew toys or food, getting the concentrated detergent into their eyes or digestive system.
According to the American Association of Poison Control Centers (AAPCC), there have already been 1,849 children ages five and younger who suffered from exposure to laundry pods so far in 2014 during January and February alone. In 2013, there were 10,356 such incidents; up from just 6,275 in 2012.
Experts at the CPSC and AAPCC have issued alerts over the past year, recommending that parents always keep detergent containers closed, sealed and stored high out of the reach of children. The CPSC has also pushed for manufacturers to redesign the packets to be less appealing to young children, taking away the colorful packaging and adding warning icons to the packets.
Tide and some other manufacturers now face potential laundry detergent poisoning lawsuits being pursued by parents of children who suffered injuries after coming into contact with the detergent, alleging that inadequate warnings have been provided and that the manufacturers failed to take simple steps in the design and sale of the laundry packs that may have prevented poisonings for children.
Button Battery Poisoning
Another major poisoning threat for children that federal safety regulators are trying to draw attention to are coin-sized button batteries, which are used in a number of small electronic devices.
The CPSC reports that it has received thousands of reports of pediatric poisoning incidents linked to the batteries.
When ingested, the batteries can cause potentially fatal chemical burns to the throat in as little as two hours, as well as the choking hazard.
The CPSC is calling on parents to identify products which have the batteries in them, which can include keyless entry devices, remote controls, video game controls, musical greeting cards and other small devices. Those devices should be kept out of reach of children, as well as open individual batteries which may not be currently in any device.
Carbon Monoxide Poisoning
The third threat targeted by the CPSC this year is carbon monoxide gas, which poses a serious and potentially life-threatening risk for both children and adults.
Carbon monoxide is a significantly toxic gas that has no irritating factors that can allow someone to detect its presence. It is the leading cause of fatal poisonings in the United States, and many people who survive exposure are left with permanent brain damage from carbon monoxide gas.
According to the CDC, there are generally more than 430 carbon monoxide deaths each year in the United States, with more than 15,000 people requiring emergency room treatment following exposure to the gas annually.
The CPSC estimates that at least 170 of those deaths are linked to consumer products. The commission reports that portable generators are the leading consumer product linked to carbon monoxide poisoning and urges consumers not to use them in enclosed spaces, or too close to a window, door, vent or other opening that can cause the gas to invade the home or other inhabited structures.
The CPSC recommends that all homes have CO alarms on every level, with batteries checked and replaced every year.
"*" indicates required fields