Better Heartburn Drug Prescribing Could Reduce Incidents Of C. Difficile Infections: Study
December 04, 2018
By: Irvin Jackson
Reducing the unnecessary use of popular heartburn drugs like Nexium, Prilosec, Prevacid and other proton pump inhibitors (PPI) may lower the number of Clostridium difficile infections (CDIs), according to a new study. 
Researchers from Washington State University and Duke University found that reductions in the prescribing of the widely used acid reflux medications significantly cuts down the number of CDI cases, according to a study published last week in the medical journal Open Forum Infectious Diseases.
The study notes that antibiotic stewardship programs (ASPs) have succeeded in reducing CDI rates. by lowering the unnecessary use of antibiotics, particularly when fluoroquinolones, like Levaquin, Cipro and Avelox, were reduced. They used a mathematical model of C. difficile transmission in an intensive care unit, simulated out to five years and factored in both PPI and antibiotic stewardship effects.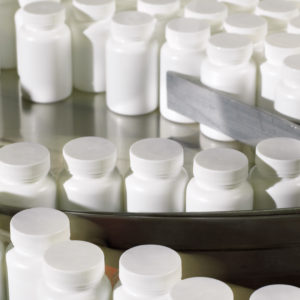 According to the modeling, reducing the use of Nexium, Prilosec and similar heartburn drugs could reduce CDI cases by 9.1 percent. Researchers also predict that patients using fewer proton pump inhibitors will result in a decreased length of stay in the ICU.
"PPI stewardship might prove a valuable adjunct to existing antibiotic stewardship programs," the researchers concluded. "The reductions in C. difficile transmission were more modest for PPI stewardship as compared with programs targeting fluoroquinolones. PPI stewardship, however, may reach different patient populations, and may represent an additional area for substantial improvement even in facilities that have made substantial gains in reducing fluoroquinolone use."
PPIs Linked To Increased C. Diff Risks
The findings come after a number of other studies have linked the use of drugs like Nexium and Prilosec with an increased risk of C. diff infections.
Proton pump inhibitors (PPI) includes the most widely used drugs on the market in the United States, working by reducing the amount of stomach acid produced, helping prevent symptoms of heartburn and acid reflux. While the drugs are widely believed to be safe, and often used for years by consumers, a number of studies have raised concerns about the potential risks associated with heartburn drugs in recent years, including both a risk of infections, as well as kidney problems.
A study published in January 2017 indicated that there is nearly three times the risk of a C. diff infection or a Campylobacter infection among heartburn drug users.
In November 2014, a report published in the medical journal Microbiome indicated that long-term use of Nexium and similar drugs could reduce the microbial diversity in the body, lowering its ability to fight off c. diff infections.
C. Diff infections can lead to Clostridium difficile-associated diarrhea (CDAD), causing persistent diarrhea, water stool, abdominal pain and fever. It can eventually lead to more severe intestinal problems if not treated in a timely manner.
The FDA first warned of the link between drugs like Nexium and Prilosec and C. diff infections in a drug safety communication issued in February 2012, advising doctors to be aware of the potential connection when presented with patients taking heartburn medications whose diarrhea does not improve.
While most individuals assume that the drugs are safe, concerns about a number of serious side effects have emerged in recent years, leading to Nexium lawsuits, Prilosec lawsuits, Prevacid lawsuits and similar claims against the drug makers for failing to provide adequate warnings.
More than 4,500 claims involving individuals who developed kidney problems from the heartburn drugs are currently pending in the federal court system, where they are centralized before  U.S. District Judge Claire C. Cecchi in New Jersey, for coordinating the discovery and pretrial proceedings.
As part of the coordinated proceedings, Judge Cecchi has established a "bellwether" programwhere a group of representative cases filed over failure to warn about the potential kidney side effects will be prepared for early trial dates, which are expected to begin in late 2020.
"*" indicates required fields