Nexium, Prilosec, Similar Heartburn Drugs Linked To Potentially Fatal Skin Reactions: Study
December 14, 2020
By: Irvin Jackson
Researchers indicate the side effects of Nexium, Prilosec and similar heartburn drugs may increase the risk of serious and potentially fatal skin reactions, raising further concerns about the safety of proton pump inhibitor (PPI) medications.
In findings published recently in the Journal of Cosmetic Dermatology, Lebanese researchers warn that use of a class of heartburn drugs known as proton pump inhibitors (PPIs) could result in immediate or delayed hypersensitivity reactions, with the problems primarily seen among some of the top selling medications on the market in the U.S., including Nexium, Prilosec, Zegerid and Prevacid.
PPIs are designed to reduce the amount of acid in the stomach, treating gastroesophageal reflux disease (GERD), as well as heartburn, ulcers in the stomach and small intestines, and inflammation of the esophagus. In addition to Nexium, Prevacid, Prilosec, Protonix and Zegerid, other drugs in the same class of medications include Protonix, AcipHex, Dexilant and Vimovo.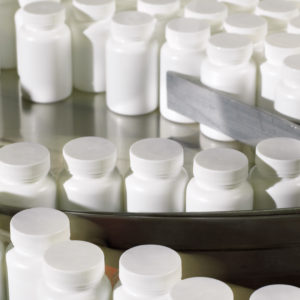 In the study, researchers from Saint Georges Hospital University Medical Center in Beirut used data from 56 case reports, case series and review articles of skin reactions linked to PPI use and found a high rate of IgE-mediated allergic reactions, which cause adverse immune system responses from all PPI drugs. In addition, the researchers also found delayed-type hypersensitivity reactions, which can be lethal.
"PPI‐induced adverse skin reactions are mostly immunological and include both immediate and delayed‐type hypersensitivity reactions. These reactions are sometimes life‐threatening," the researchers warned. "PPIs should be considered in our list of culprits when considering a patient with a cutaneous drug reaction, taking into account that these drugs can cause severe immunological manifestations."
PPI Kidney Damage Lawsuits
While the drugs are used by millions of Americans and widely viewed as safe, concerns in recent years have mostly focused on the failure to warn about the risk of kidney damage and kidney failure among users.
There are currently more than 15,000 Nexium lawsuits, Protonix lawsuits, Prilosec lawsuits, Prevacid lawsuits  and claims over other PPIs pending in courts nationwide, each raising similar allegations that the manufacturers withheld information about the kidney risks for years, placing the desire for profits ahead of consumer safety.
Given similar questions of fact and law raised in the complaints, consolidated pretrial proceedings have been established in the federal court system, where all PPI kidney damage lawsuits are centralized before U.S. District Judge Claire C. Cecchi in the District of New Jersey to reduce duplicative discovery into common issues, avoid conflicting pretrial rulings and serve the convenience of the parties, witnesses and the courts.
"*" indicates required fields