Acid Reflux Drugs May Increase Risk of Kidney Failure: Study
April 21, 2015
By: Irvin Jackson
Side effects of Nexium, Prilosec and other similar acid reflux drugs may increase the risk of kidney failure among elderly patients, according to the findings of a new study. 
In the latest edition of the medical journal CMAJ Open, Canadian researchers report that a class of heartburn drugs known as proton pump inhibitors (PPIs) are underappreciated as a cause of acute kidney injury and acute interstitial nephritis.
PPIs reduce the amount of acid in the stomach and are used to treat gastroesophageal reflux disease (GERD), as well as heartburn, ulcers in the stomach and small intestines, as well as inflammation of the esophagus. Drugs that belong to the class include some of the best selling drugs in the U.S., including Nexium, Prevacid, Prilosec, Protonix, AcipHex, Dexilant, Vimovo and Zegerid.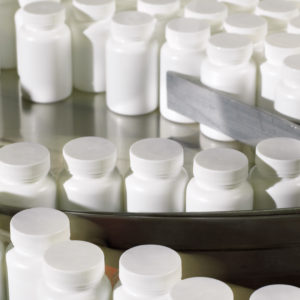 In the study, researchers from the Institute for Clinical Evaluative Sciences and St. Michael's Hospital, both in Toronto, Ontario, looked at data on Ontario province residents age 66 and older from April 2002 through November 2011. They found nearly 300,000 individuals who started PPIs during that period and compared them with about an equal number of control subjects who did not use the medications.
According to their findings, elderly users of medications like Nexium and Prilosec were more likely to get acute kidney injury than their peers at a rate of 2.52 to 1. The risk of acute interstitial nephritis, inflammation which can lead to kidney failure, was tripled for users of these popular, and often over the counter, heartburn drugs.
"In our study population of older adults, those who started PPI therapy had an increased risk of acute kidney injury and acute interstitial nephritis. These are potentially reversible conditions that may not be readily attributed to drug treatment," the researchers concluded. "Clinicians should appreciate the risk of acute interstitial nephritis during treatment with PPIs, monitor patients appropriately and discourage the indiscriminate use of these drugs."
The study comes just months after the FDA announced in October 2014 that it was requiring PPIs to carry label warnings of acute interstitial nephritis, as well as warnings on how long PPIs should be taken to treat gastroesophageal reflux disease (GERD), the risk of certain types of infections, and vitamin B2 deficiency.
Nexium is the most widely used medication from this class, generating an estimated $6 billion in annual sales before it became available over-the-counter and as a generic.
The FDA forced the manufacturers of Nexium and all other proton pump inhibitor (PPI) medications to update the warning labels in 2010, adding information about a potential risk of risk of fractures and bone problems associated with use of the medications.
That warning was updated again by the FDA in 2011, indicating that the risk of broken bones from Nexium appears to be linked to high doses of the medication used over long periods of time, which is exactly the kind of prescribing behavior the study found happens far too often. Over-the-counter versions of the drug did not appear to be affected, according to federal drug regulators.
Michael

February 16, 2016 at 2:37 am

I started having acid reflux in the mid 1980's due to chemotherapy and later I was practicing bulimia. Up until 1995 I just lived with it but by then it got so bad that I had to start taking prescription medication. Please see below.
"*" indicates required fields