Pradaxa Emergency Bleeding Problems Can Be Addressed With Praxbind Reversal Agent: FDA
October 19, 2015
By: Austin Kirk
Following thousands of severe and often fatal bleeding problems linked to side effects of Pradaxa, where doctors were unable to control or stop blood loss during emergency situations involving individuals using the controversial anticoagulant, federal regulators have approved a new antidote that is supposed to reverse the blood thinning effects of Pradaxa within minutes. 
The FDA announced late last week that it granted accelerated approval to the drug Praxbind (idarucizumab), which is designed for use during Pradaxa bleeding emergencies.
Pradaxa is part of a new-generation of blood thinners introduced in recent years as a replacement for warfarin, or Coumadin. Known as novel oral anticoagulants, other drugs in the same class are marketed under the brand names Xarelto and Eliquis.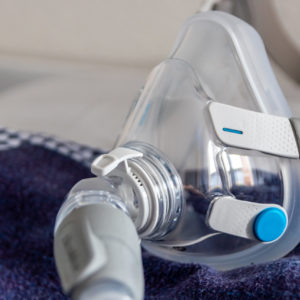 Did You Know?
Millions of Philips CPAP Machines Recalled
Philips DreamStation, CPAP and BiPAP machines sold in recent years may pose a risk of cancer, lung damage and other injuries.
Learn More
While the medications have been promoted as superior alternatives to warfarin for prevention of blood clots among patients with atrial fibrillation, and following hip and knee replacement surgery for at-risk populations, the medications have been linked to a large number of reported emergency bleeding problems, where doctors were unable to control hemorrhages, often resulting in serious injury or death.
Although all blood thinners carry a risk of bleeding events, users of warfarin can be given a dose of vitamin K to reduce the blood-thinning effects. However, there have been no such reversal agents available for Pradaxa, Xarelto or Eliquis.
"The anticoagulant effects of Pradaxa are important and life-saving for some patients, but there are situations where reversal of the drug's effects is medically necessary," Richard Pazdur, M.D., director of the Office of Hematology and Oncology Products in the FDA's Center for Drug Evaluation and Research, said in the press release. "Today's approval offers the medical community an important tool for managing patients taking Pradaxa in emergency or life-threatening situations when bleeding can't be controlled."
Although Pradaxa was the first to hit the market in 2010, it has become the weakest selling for the three drugs in recent years amid concerns about the risk of Pradaxa bleeding problems. However, the approval of Praxbind as the first reversal agent available for any novel oral anticoagulant is likely to provide Pradaxa with a market advantage.
Praxbind was approved after three clinical trials involving 283 patients who did not need to take Pradaxa, and 123 patients who received Pradaxa during actual bleeding events. According to the findings, there was an almost immediate reduction in Pradaxa levels in the body, and the blood thinning effects were reversed within four hours in nearly 90% of the patients who suffered emergency bleeding events on Pradaxa.
Approval of Praxbind is already controversial, with many critics suggesting it was approved too quickly, on a fast-track basis that played fast and loose with clinical trial standards. Others say neither Pradaxa, nor any of the other new-generation blood thinners, ever should have been approved without having a reversal agent already developed.
More than 4,000 Pradaxa lawsuits have been filed by users of that drug who suffered bleeding injuries. Following several years of litigation, Boehringer Ingelheim ultimately agreed to pay $650 million in Pradaxa settlements last year, with an average of about $150,000 per claim. However, the drug maker continues to face new Pradaxa claims brought by individuals who have experienced Pradaxa emergency bleeding problems since the settlement.
A growing number of Xarelto lawsuits and Eliquis lawsuits are also being filed throughout the U.S., raising nearly identical allegations.
"*" indicates required fields