Pregnant Women in U.S. Increasingly Exposed to Potentially Toxic Chemicals: Study
May 11, 2022
By: Martha Garcia
A new study suggests pregnant women in the United States are increasingly exposed to dangerous pesticides, plastics and other chemicals, which may be harmful to the fetus they are carrying.
In findings published this month in the medical journal Environmental Science & Technology, researchers warn that more than 80% of pregnant women had at least one potentially harmful chemical in their system, and several toxic chemicals were found in more than 90% of women tested.
Researchers from the University of California, San Francisco Program on Reproductive Health and the Environment measured an extensive panel of 103 chemicals in pregnant women across the United States and Puerto Rico in the Environmental influences on Child Health Outcomes (ECHO) Program across 12 years.
They measured urinary concentrations of 89 analytes (103 chemicals representing 73 parent compounds) in nine chemical groups: bactericides, benzophenones, bisphenols, fungicides and herbicides, insecticides, organophosphate esters (OPEs), parabens, phthalates/alternative plasticizers, and polycyclic aromatic hydrocarbons (PAHs).
These included plastics, pesticides and replacement chemicals; which are new forms of chemicals that have been banned or phased out due to health side effects or public scrutiny, such as bisphenol-S (BPS) as a replacement for bisphenol-A (BPA).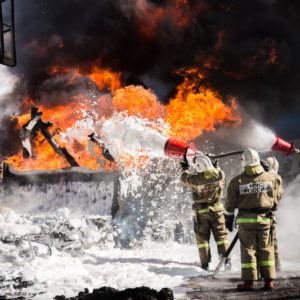 One recent study warned BPS, often considered a "safe alternative" to BPA, may have similar side effects as BPA, but the symptoms may occur much faster after exposure.
In this latest study, researchers discovered at least one chemical in more than 80% of women tested. More than one-third of the chemicals were found in most of the women tested. More than half of the women tested positive for 36 chemicals.
Latina women had the highest concentrations of chemicals compared to white women.
Furthermore, five chemicals which are not currently included in US bio-monitoring were detected in more than 90% of women. These included benzophenone-1, thiamethoxam, mono-2-(propyl-6-carboxy-hexyl) phthalate, monocarboxy isooctyl phthalate, and monohydroxy-iso-decyl phthalate.
Researchers also noted, many of the women had been exposed to neonicotinoids, a type of pesticide toxic to bees.
This is the first time researchers have been able to measure the levels of these types of chemicals in such a large group with a diverse population.
Pregnant women can be exposed to potentially toxic chemicals from a variety of sources, including the water, air, food, and other consumer products. For example, BPA is ubiquitous in our environment and can stem from eating canned soup, pasta, or wrappers from food packaging.
Exposure to BPA can lead to childhood asthma and even exposure at low levels during pregnancy can lead to genetic changes in the fetus, impacting brain development and sex differentiation.
Americans are also exposed to phthalates from fast foods and restaurant foods. The chemicals have been linked to language delays in exposed children and increased risk of cardiovascular deaths in adults.
"Our findings make clear that the number and scope of chemicals in pregnant women are increasing during a very vulnerable time of development for both the pregnant person and the fetus," said Tracey J. Woodruff, PhD, lead author of the study and director of the UCSF Program on Reproductive Health and the Environment.
"*" indicates required fields