Phthalates and Plasticizers "Abundant" in Fast Food: Study
October 28, 2021
By: Russell Maas
Many popular fast food meals contain high levels of hormone-disrupting chemicals, including phthalates and plasticizers, which have been linked to harmful side effects, including fertility complications.
In a study published this week in the Journal of Exposure Science & Environmental Epidemiology, researchers indicate the harmful chemicals were found in nearly all sampled takeout foods, including fries, burritos, and cheeseburgers.
Researchers from the George Washington University's Milken Institute School of Public Health sampled 64 food items including hamburgers, fries, chicken nuggets, chicken burritos, cheese pizza and gloves used to prepare food from six different restaurants in the San Antonio, Texas area.
The food samples were then analyzed using gas chromatography mass spectrometry to identify whether there was a presence of phthalates and replacement plasticizers, which have recently been under investigation as research indicates these common food supply chemicals are endocrine-disrupting and may interfere with natural hormone production.
According to the findings, ortho-phthalates or replacement plasticizers were detected in every food sample, with over 80% of the meals containing di-n-butyl phthalate (DnBP), while 70% contained di(2-ethylhexyl) phthalate (DEHP), both of which have been implicated as a possible contributor to fertility issues.
Researchers found protein items such as the meat used in burgers and chicken in burritos contained the highest levels of phthalates when compared to lower level containing items such as cheese pizza.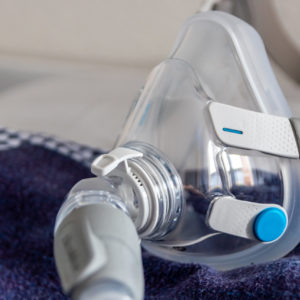 Did You Know?
Millions of Philips CPAP Machines Recalled
Philips DreamStation, CPAP and BiPAP machines sold in recent years may pose a risk of cancer, lung damage and other injuries.
Learn More
In addition to the abundance of known endocrine-disrupting chemicals (EDCs), researchers also found 89% of foods contained some di(2-ethylhexyl) terephthalate (DEHT), which are a non-phthalate plasticizers. Little is known about the short or long term side effects exposure to DEHT may cause humans.
Researchers indicate the plastic packaging used to store the food is likely the source of phthalate contamination, however, rubber gloves used in preparing food were suspected to be the source of plasticizer exposure.
"A selection of popular fast food items sampled in this study contain detectable levels of replacement plasticizers and concerning ortho-phthalates. In addition, food handling gloves contain replacement plasticizers, which may be a source of food contamination," the researchers concluded. "These results, if confirmed, may inform individual and regulatory exposure reduction strategies."
Phthalate Exposure Concerns
Phthalates are a group of chemicals used to help make plastic flexible or more durable. They are commonly part of the packaging, preparation, storage and processing of food products, but are also found in a wide range of other items, including toys, cosmetics, detergents, PVC tubing, medical devices, and pill coatings.
Food contamination with phthalates may be linked to a number of sources, including when food comes into contact with certain materials during industrialized production, but it can also enter the food supply when preparers wear rubber gloves to handle food.
In August, the "Preventing Harmful Exposure to Phthalates Act" (PDF), was introduced in the U.S. House and Senate. It seeks to prevent phthalates from contaminating the U.S. food supply. If passed, the bill would ban the use of phthalates in any material that comes in physical contact with food, and would require any materials replacing phthalates currently in use be proven safe.
Studies have found that exposure to phthalates can interfere with hormones, and result in widespread harmful side effects. For most people, diet is the primary source of phthalates exposure.
Health risks from phthalates may include high blood pressure, increased risk of obesity and diabetes, and increased risk of allergic reaction and asthma in children exposed during pregnancy.
Other studies have shown phthalates are potent endocrine disruptors which affect the function of hormones, including thyroid hormones, increased risk of miscarriage, and reduced male fertility, even for generations after initial exposure.
"*" indicates required fields