Side Effects of Prilosec, Zegerid Use Linked To Chronic Kidney Disease Progression: Study
April 07, 2020
By: Irvin Jackson
The findings of a new study may provide strong support for thousands of Prilosec lawsuits pending in the federal court system, indicating that side effects of omeprazole contained in the heartburn drug increase the progression of chronic kidney disease.
Prilosec is one of the most widely used brand-name drugs in the United States, containing the active ingredient omeprazole. It is now widely available over-the-counter (OTC) and as a generic, and also sold under the brand name Zegerid in combination with sodium bicarbonate.
The drug is part of a class of heartburn medications, known as proton pump inhibitors (PPI), which also includes the blockbuster treatments Nexium, Prevacid, Protonix and others.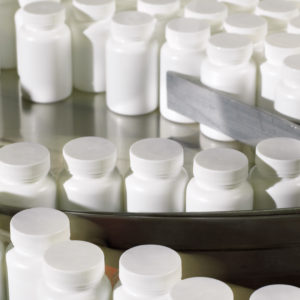 While the medications are widely believed to be safe, and often used long-term to prevent acid reflux or heartburn, in recent years concerns have emerged about the risk of serious and potentially life threatening kidney damage that may result from side effects of Prilosec and other PPI drugs, including chronic kidney disease, acute kidney injury and renal failure.
In a new study published in the medical journal PLoS One, Brazilian researchers examined the association between omepraole and the progression of chronic kidney disease among adults and elderly individuals.
Researchers found that the risk of chronic kidney disease appears to be seven times higher among users of drugs like Prilosec and Zegerid, when compared to results among individuals who do not take the heartburn drugs. They suggest the findings may be true across all proton pump inhibitor drugs, and the study may have an important impact on lawsuits pending antionwide.
The report involves a retrospective cohort study with patients from a nephrology clinic in Brazil in 2016 and 2017. Researchers looked at a total of 199 Prilosec users and non-Prilosec users who had already been diagnosed with CKD and evaluated each group for the ailment's progression.
According to the findings, 70.6% of Prilosec or Zegerid users experienced chronic kidney disease progression, compared to only 10.5% of non-users. This translates into a seven-fold increased risk of chronic kidney disease progression with the use of Prilosec, the researchers determined.
"Considering the present findings, it is necessary to rethink the use of these drugs in any CKD stage, as this can be an independent factor for worsening of renal function. Most worrying is that currently there is no restriction in this aspect in the guidelines for treatment of CKD patients," the researchers warned. "It is important that the guidelines for treatment of CKD patients be updated, alerting them about these new risk factors and about the need for rational and cautious use of PPI."
The findings of this latest study add to a large amount of data pointing to Prilosec and similar heartburn drugs being a source of kidney problems.
Prilosec Kidney Disease Lawsuits
In recent years, more than 13,000 proton pump inhibitor lawsuits have been filed by former users of Prilosec, Nexium, Protonix, Prevacid and other similar heartburn drugs, alleging that drug makers know about the risk of kidney disease and other problems, yet withheld warnings from consumers and the medical community.
The litigation emerged after in early 2015, after the FDA required new warnings for the first time about a form of kidney damage associated with proton pump inhibitors, known as acute interstitial nephritis (AIN), which involves a sudden inflammation of the kidneys, which can lead to more severe problems.
More recent studies have highlighted the potential link between Nexium and kidney problems, suggesting that the popular drugs make also cause users to experience acute kidney injury, chronic kidney disease and end-stage kidney failure, often resulting in the need for dialysis treatment or a kidney transplant.
In 2017, a study published in the medical journal JAMA Internal Medicine also found an increased risk of chronic kidney disease with the heartburn medications, indicating that users of Nexium, Prilosec and other PPI may be 50% more likely when compared to non-users.
These findings were supported by another study published in April 2016, in which researchers with the Department of Veterans Affairs found that users of Nexium, Prilosec or other PPIs may be 96% more likely to develop kidney failure and 28% more likely to develop chronic kidney disease after five years of use.
Given similar questions of fact and law raised in the Nexium lawsuits, Protonix lawsuits, Prevacid lawsuits  and other claims involving Prilosec, consolidated pretrial proceedings have been established in the federal court system, where the cases have been centralized before U.S. District Judge Claire C. Cecchi in the District of New Jersey to reduce duplicative discovery into common issues, avoid conflicting pretrial rulings and serve the convenience of the parties, witnesses and the courts.
To help gauge how juries are likely to respond to certain evidence and testimony that is likely to be repeated throughout the litigation, the first bellwether trials are expected to begin in November 2021, unless heartburn drug injury lawyers are able to negotiate a settlement or other resolution for the claims before then.
"*" indicates required fields