Consumer Watchdog Groups Back Efforts To Limit Forced Arbitration By Banks
August 19, 2016
By: Irvin Jackson
A growing number of consumer watch dog groups indicate they support a move by federal regulators to ban the use of mandatory forced arbitration clauses in contracts with financial institutions, which are generally considered non-negotiable and force consumers to waive their right to pursue a case in court if they want access to necessary services. 
On August 18, Public Citizen announced that it and a number of other groups plan to submit comments this coming Monday, applauding a proposed rule change by the U.S. Consumer Financial Protection Bureau (CFPB), which seeks to block forced arbitration clauses that prevent class action lawsuits.
The group describes the commonly used arbitration clauses "contract gotchas," which allow banks, credit card companies and other financial institutions to avoid accountability in the court system. The CFPB is currently taking public comment on the proposal. The deadline is August 22.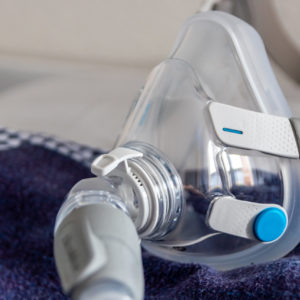 Did You Know?
Millions of Philips CPAP Machines Recalled
Philips DreamStation, CPAP and BiPAP machines sold in recent years may pose a risk of cancer, lung damage and other injuries.
Learn More
"Corporations routinely hide these 'rip-off clauses' in the fine print of take-it-or-leave-it contracts to block consumers from suing in traditional courts if they are victims of hidden fees, fraud and other illegal or abusive behavior," Public Citizen stated in a press release. "Instead, these measures require consumers to file grievances in corporate-friendly arbitration systems."
Public Citizen says that a crucial point in the clauses is that they present class-action lawsuits, noting that it puts consumers at a disadvantage because it is impractical to sue or arbitrate individually for small monetary amounts. The group says the class action bans essentially "allow corporations to break the law with impunity."
Consumer advocacy groups have expressed concern for years about forced arbitration clauses in financial contracts, nursing home admission contracts and other service contracts that place consumers in a position where they must take it or leave it. A growing number of groups have expressed support for the CFPB, with many urging that it be expanded to block all forms of forced arbitration.
Forced arbitration, also known as pre-dispute arbitration clauses, are commonly found in credit card agreements, loan paperwork, mobile wireless contracts, nursing home entrance agreements and other circumstances where consumers are placed in a position where they have no alternative but to waive their right to go to court in order to obtain services.
The result, critics say, is that individuals have to face powerful financial firms, and their considerable resources, on their own in arbitration that often appears to be skewed in favor of the financial industry, no matter how many clients claim to have been injured by the same problem or issue.
In a report released in March 2015, the CFPB found that tens of millions of Americans have entered into forced arbitration agreements, and most of them are not only unaware of how restrictive they are, but they are usually not even aware they have agreed to such a contract.
The report also found that most consumers who have signed arbitration clauses wrongly believe they can participate in class action lawsuits and are unaware of any opt-out opportunities.
The practice has been under attack on several fronts. In February, a group of U.S. Senators proposed legislation called the Restoring Statutory Rights Act (PDF), which would allow federal or state courts to revoke any arbitration agreement found to be "unconscionable, invalid because there was no meeting of the minds, or otherwise unenforceable as a matter of contract law or public policy." It would also protect states from interference by federal laws when they choose to crack down and restrict forced arbitration clauses.
"*" indicates required fields